Chengdu InfoComm China 2018 has been successfully rounded off in Western China International Expo City. Although this is Infocomm's first show in Chengdu, the number of visitors is higher than the expected. Being a professional audiovisual integration provider, BXB cooperated with the local distributor Litron Ltd. exhibiting the total solution of IP multimedia broadcasting, emergency command, environmental control, security, and smart conferencing. Its extensive applications and advantages attract lots of people's attention.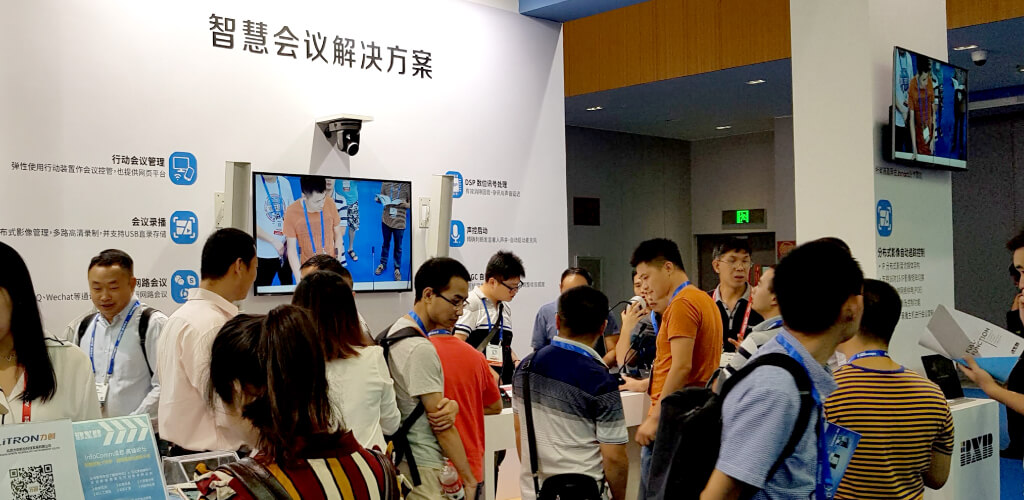 BXB's IP multimedia broadcasting solution possesses the features of strong integration and diverse applications. The main functions include transmitting 8-channel video signals without delay, text announcement, text-to-speech (TTS), live streaming, recording, and environmental control. The administrator can use BXB's APP announcing emergency messages via smartphone instantly. Moreover, the system can also integrate with various terminal equipment such as emergency call button, door access, CCTV, and air/temperature/humidity detector. By smartphone broadcasting and WIFI streaming broadcasting, the system can be furthered operated with meeting rooms for emergency command purposes.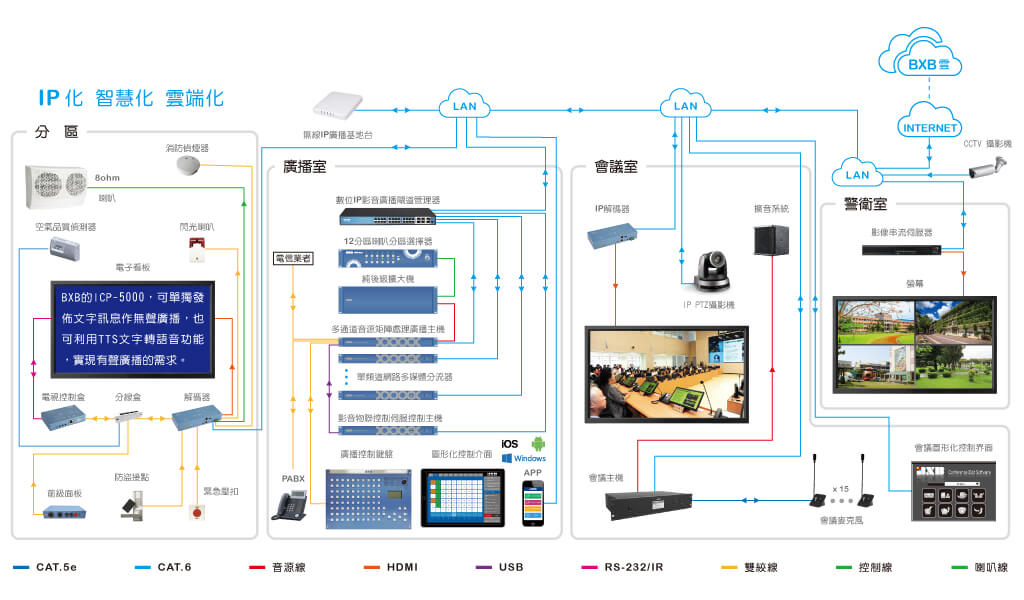 The smart conferencing solution is also the hot product visitors being interested in. You can use the PC or mobile devices controlling various meeting settings such as meeting modes, recording, and voting. Via BXB's HDS-720 IP Video Controller, you can manage the camera preset points, microphone settings, and monitors on the WEB interface via IP streaming techniques. Regarding the conference microphone, each BXB's FUN Table-top Conference Microphone is equipped with DSP, AGC (auto-gain control), and voice-activation functions, offering you the excellent sound quality. The outlook design is also certified with iF Design Award and G-mark Design Award.Moreover, this time BXB cooperated with China Jomard Electronic Technology Co., Ltd. exhibiting paperless conferencing system with LCD lifters. It offers you an environmental-friendly and convenient smart conferencing solution.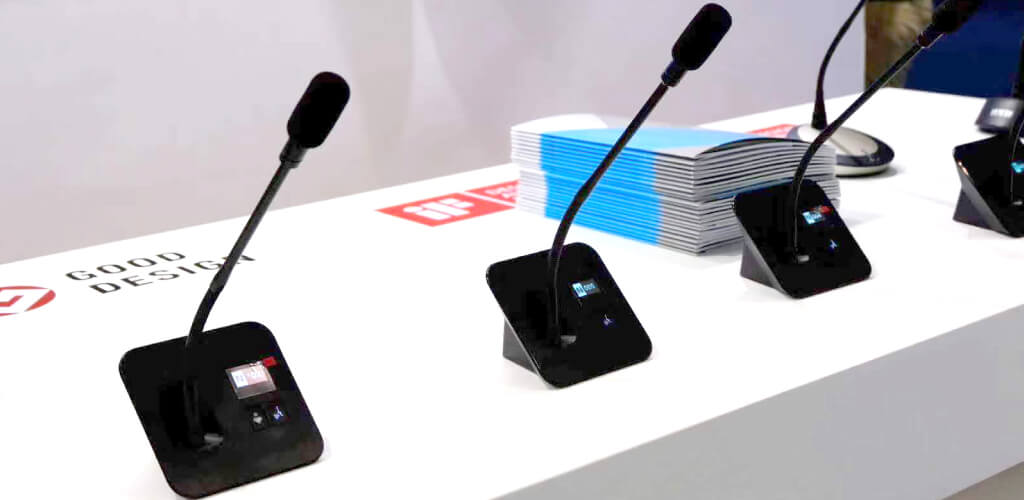 Another highlight is Q.con Video Conferencing System we sponsored InfoComm. The small-scale meeting room is a great place for other exhibitors holding a meeting with customers during the show. They can easily start a business meeting with the mainstream instant messaging software such as Skype, QQ, and Wechat. Furthermore, BXB's General Manager Jerry Hung was invited again to be the lecturer of InfoCommAsia Summit. What he talked about this time is "Smart Classroom Breakthrough- Construct a Highly-efficient Education Environment". This forward-looking topic attracts lots of visitors.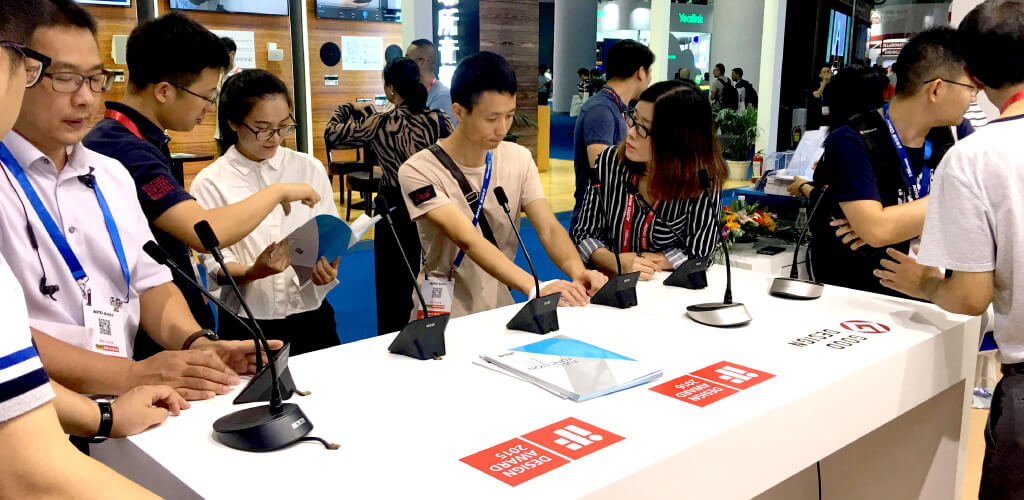 Finally, BXB greatly appreciates InfoComm's continuous support and attention. Their kindness and close relationship with exhibitors encourage us actively participating in this show every year. We also sincerely thank to every customer's valuable feedback on BXB's product design and development. Please keep following our innovation. See you again next year!