Matrix Switchers - AV over IP Solution
Via high-end technology as IoT, big data, video streaming, and cloud technology, BXB's AVoIP system integrates functions including multimedia public addressing, environmental control, data display, video matrix switch, and many more. The system constructs a large matrix of video sources and displays that can be interconnected. Learn how to select the right matrix switcher for your A/V system in the post-pandemic era here.
Key Features of BXB's Matrix Switchers
Matrix Switchers/Video Matrix Switchers
ICP-5100
Multimedia PA System
From scheduling, paging, multimedia teaching, power control, security, disaster warning, matrix switching, and information display, ICP-5100 is the system that offers the total solution for smart campus and business buildings.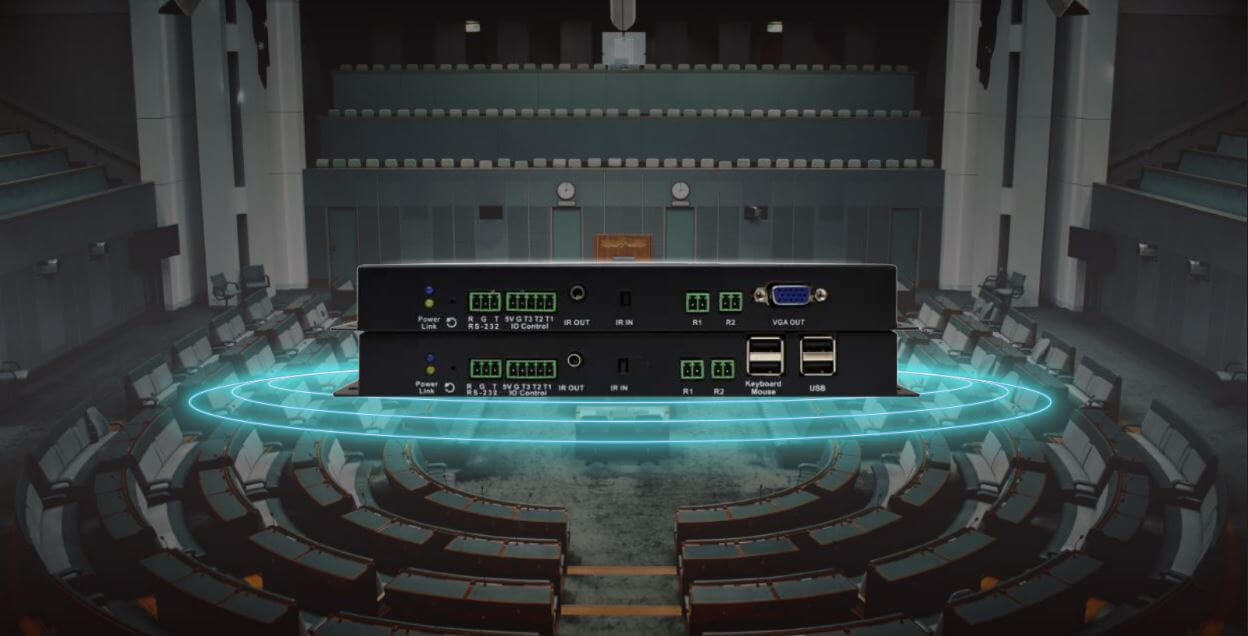 VDM Series- Networked AVoIP Solution
High functionality, ultra-low latency, limitless. Easily extend, switch, and split your AV sources with 1-to-1, 1-to-many, many-to-many networks. Check out our video matrix switchers.
HEP-150UT/UR
HDBaseT 4K HDMI+USB Extender
Extend HDMI signals with HDBaseT zero-latency, no-compression transmission. Free & easy without distance limit!
Matrix Switcher Application Areas