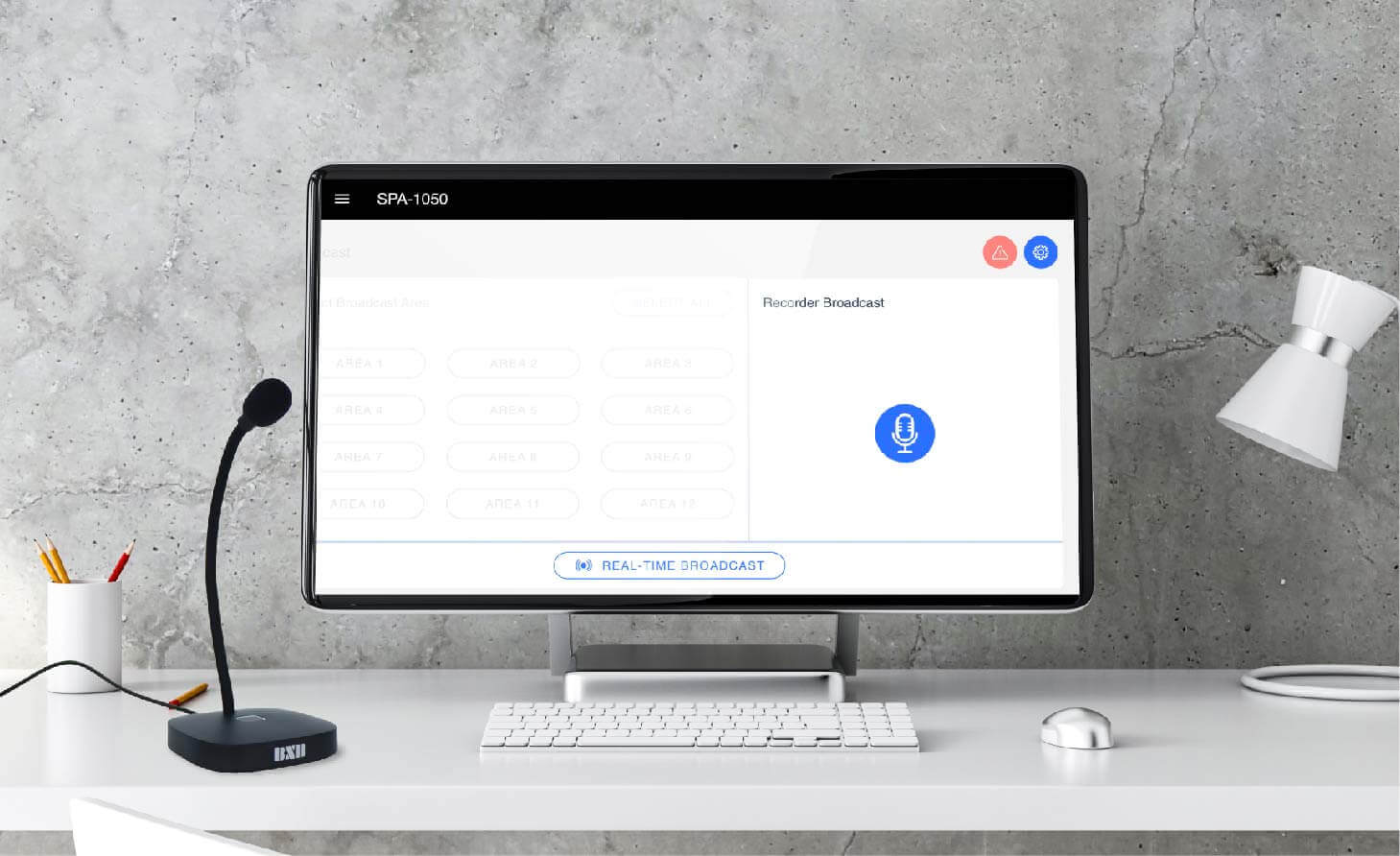 Easily plug in the USB microphone to a PC / laptop to perform live voice-paging via WEB interface.
Event scheduling and auto-broadcasting
The built-in calendar of the WEB interface makes weekly / specific date scheduling easier.
 The system would broadcast on time without any missing message.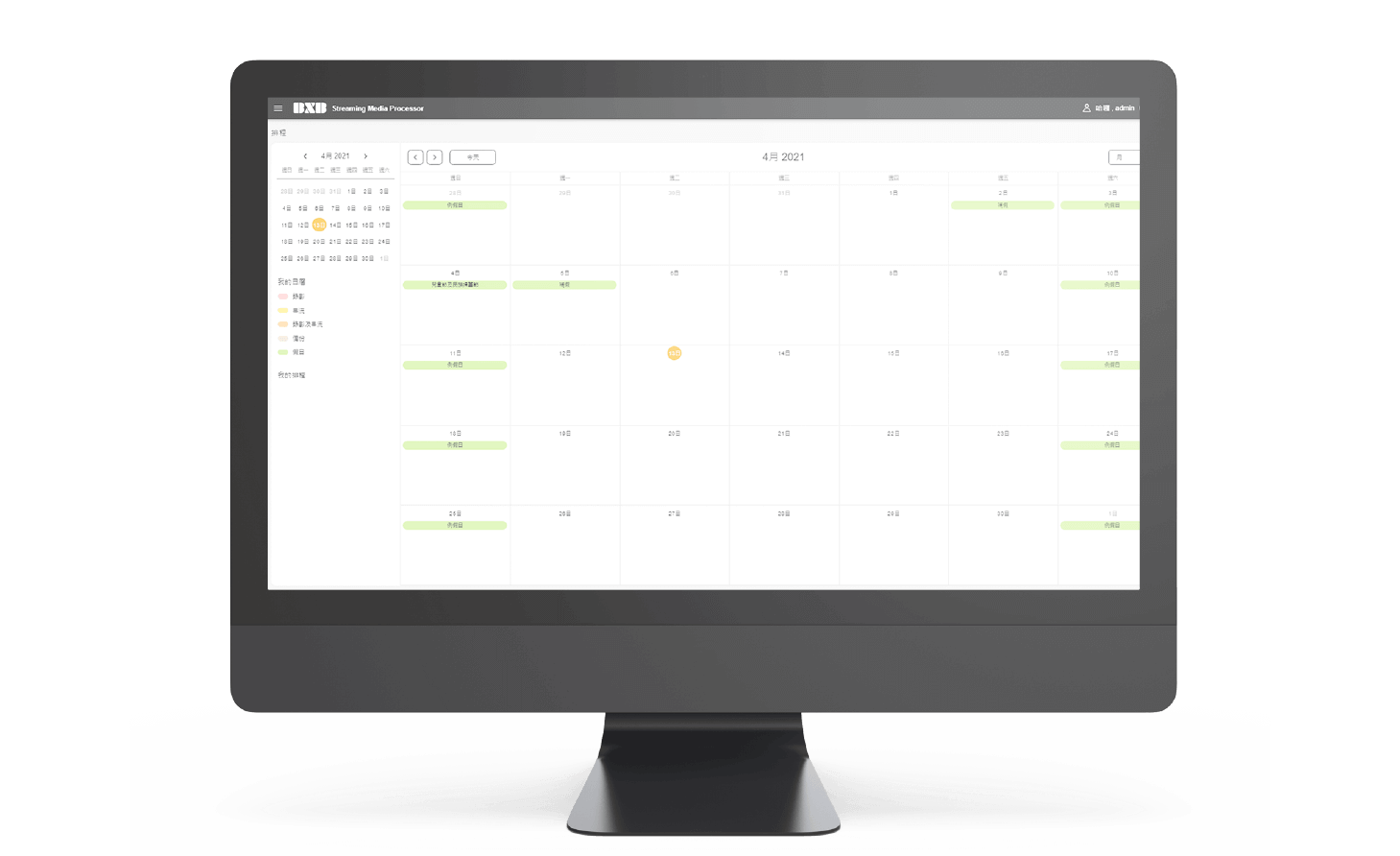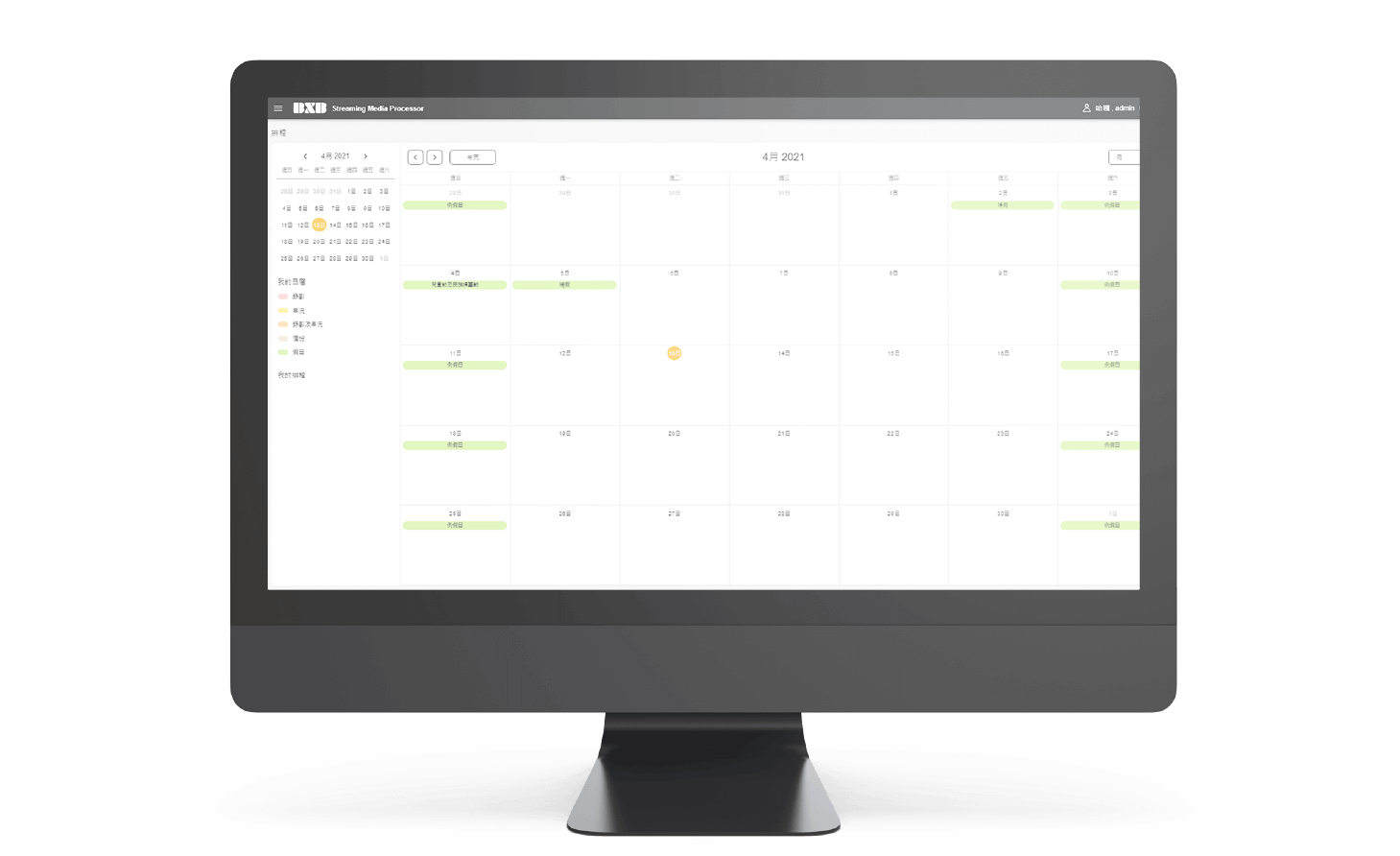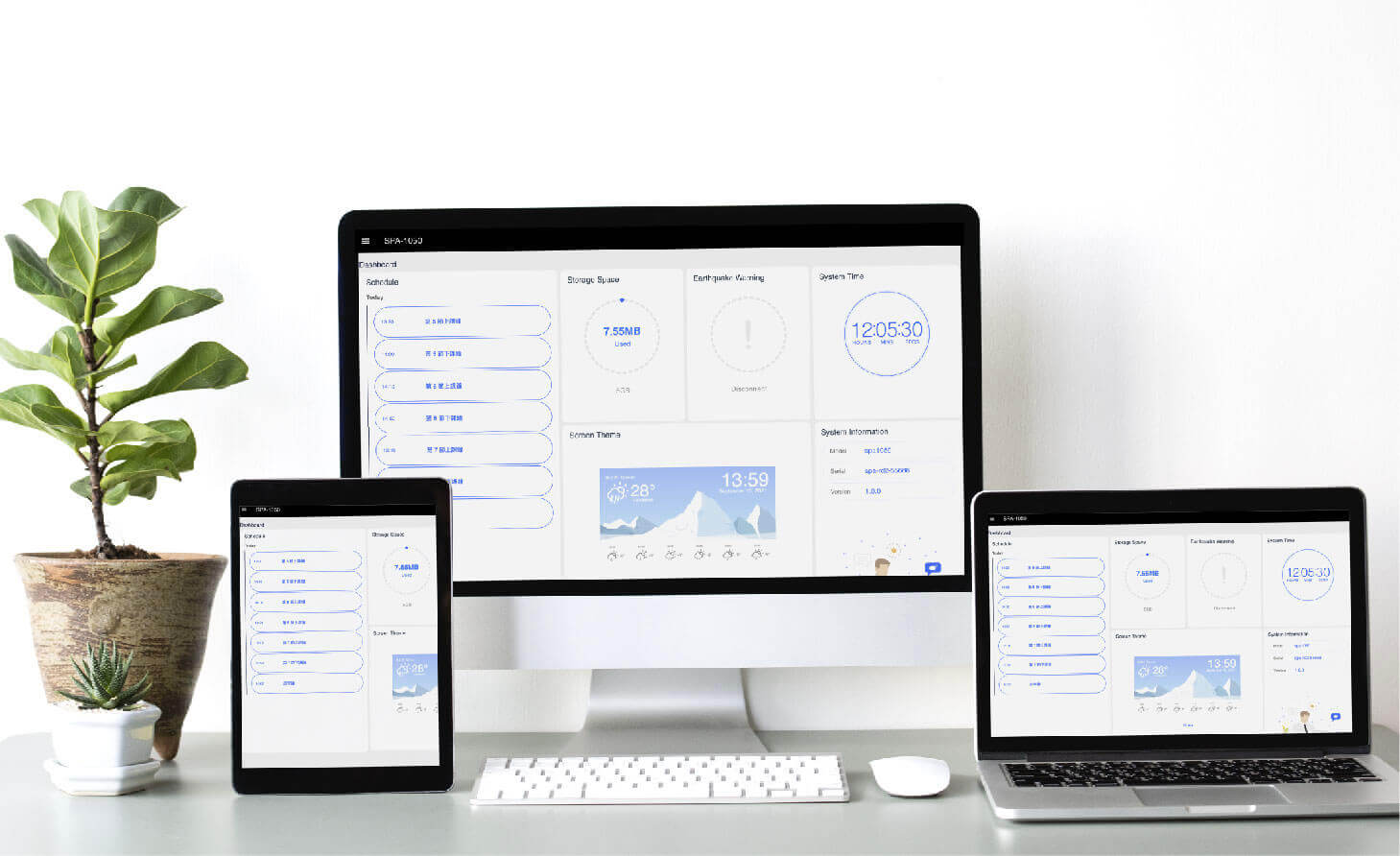 Pre-recording, broadcasting tones, login authorization and more settings can
be effectively configured via Web-based interface.
No need to visit the control room.
Working with BXB WMP-1206 Speaker Circuit Zone Selector
to perfrom single-zone or mluti-site paging.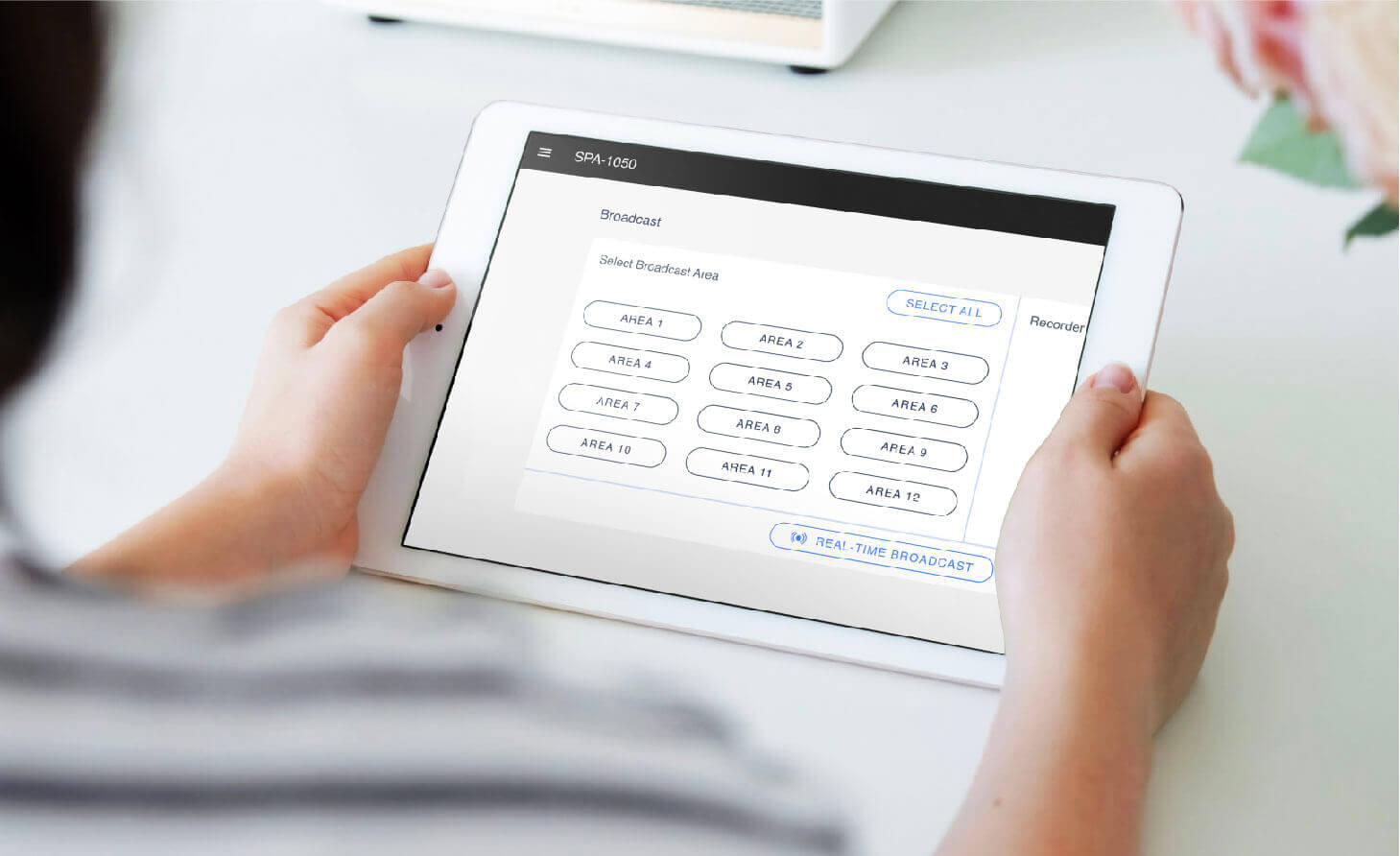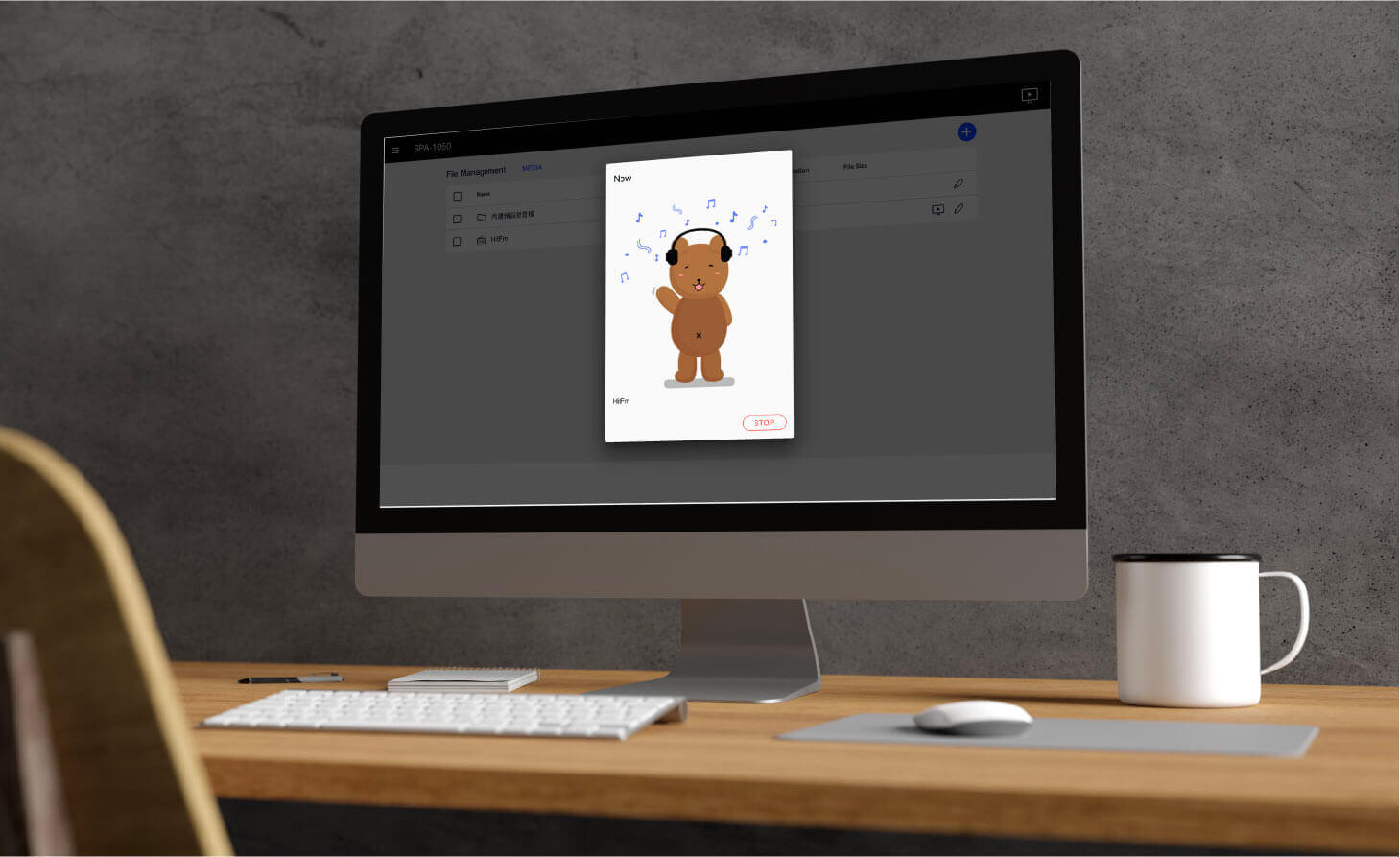 Internet radio broadcasting
Select any radio channel as the live or scheduled broadcasting for background music.
After entering a text message, the system would transfer it to audio format, saving lots of recording time.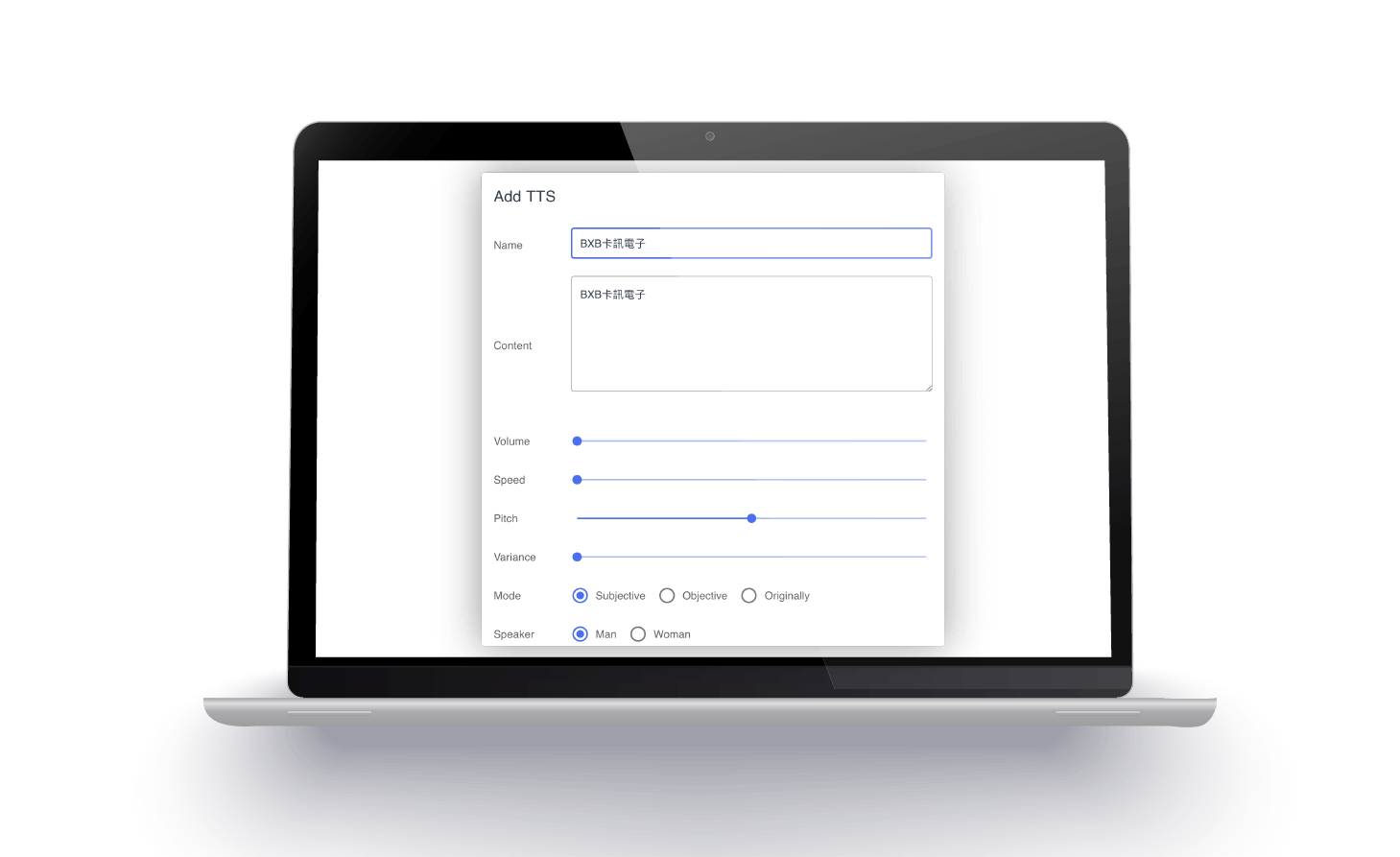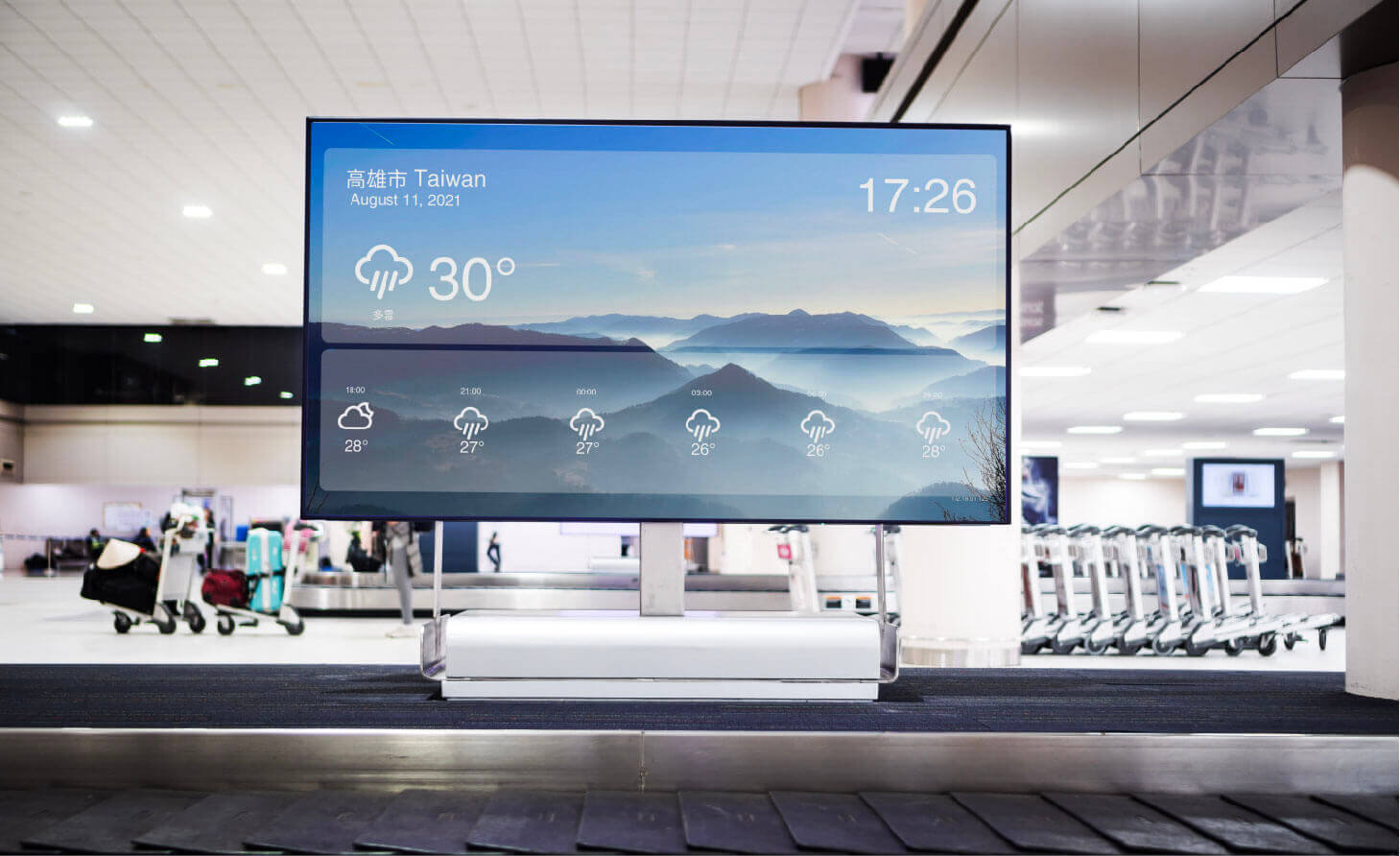 Visualization of open data
Real-time display of time, weather, air quality and other open data.
You can self-define the design of the layout based on the environment.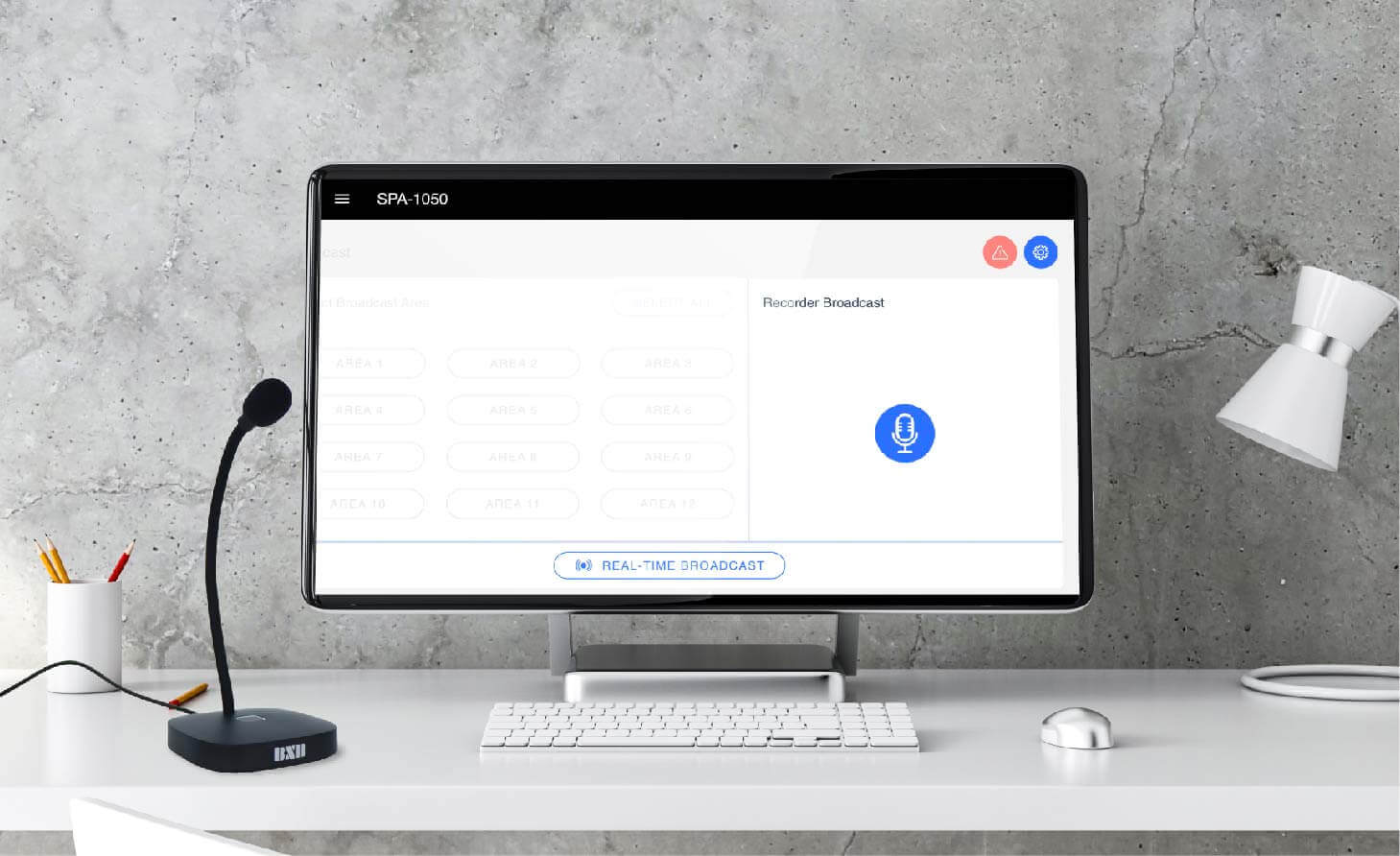 電腦插入 USB 麥克風,透過 WEB 瀏覽器介面或桌面小程式,即可隨時口播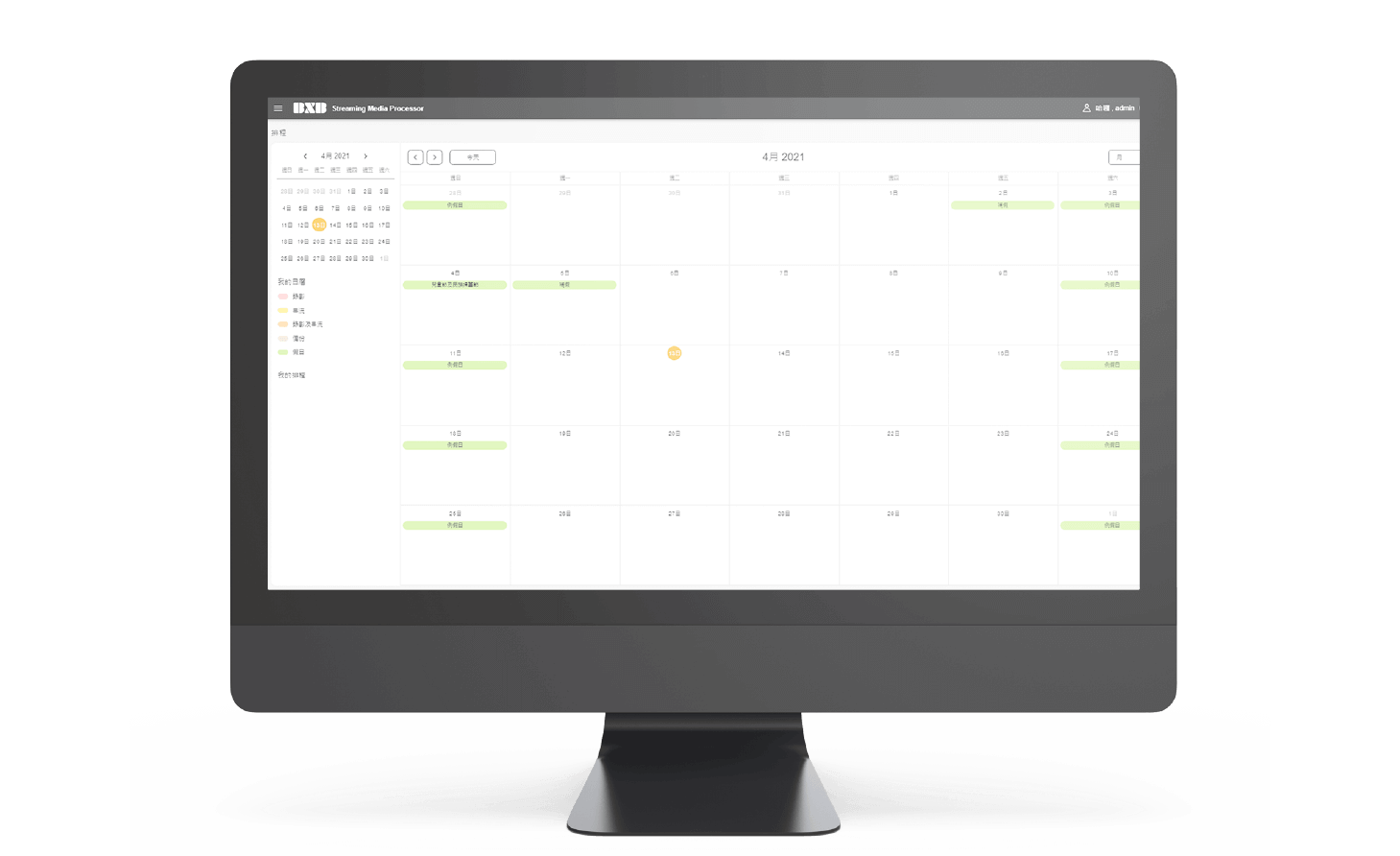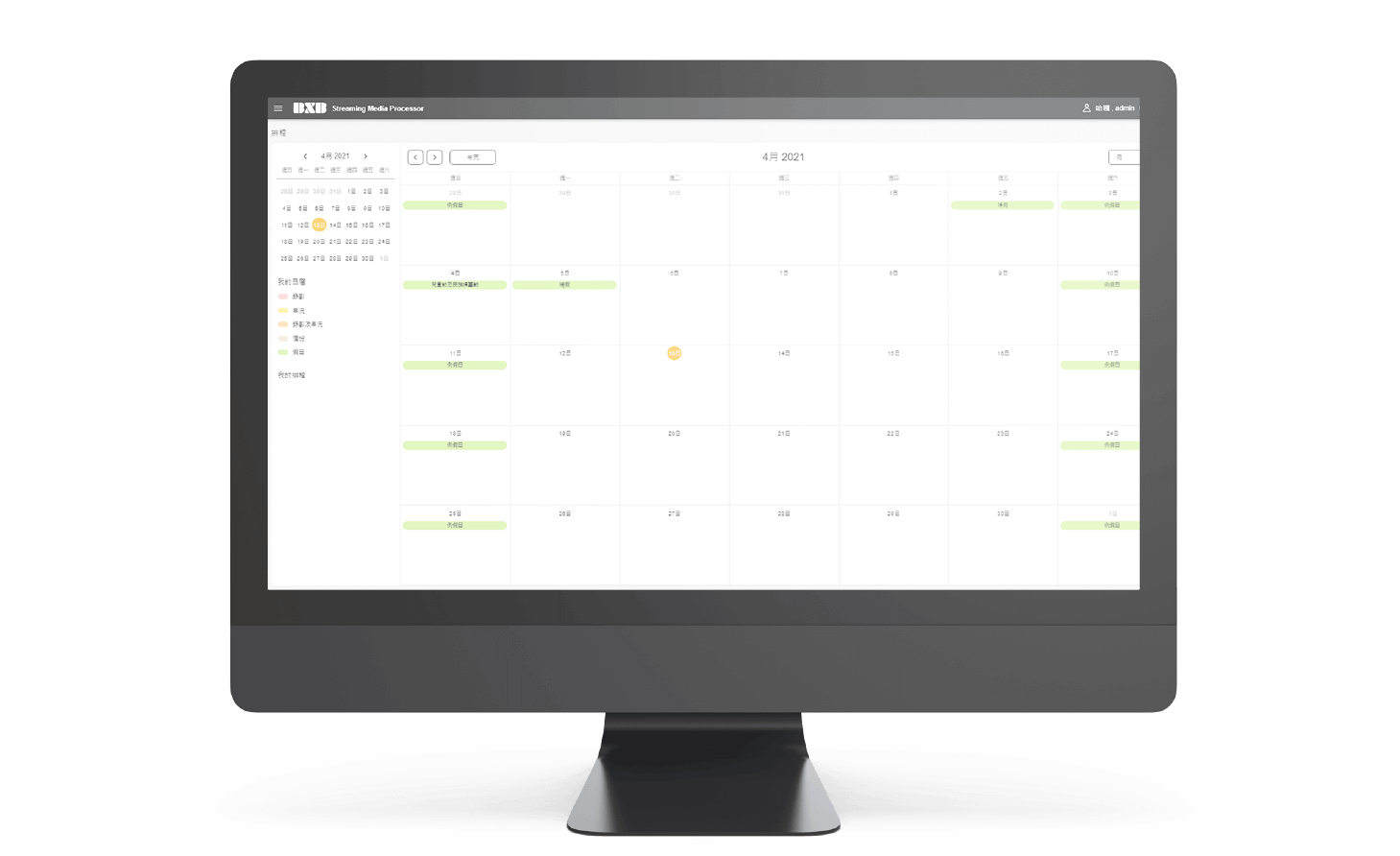 WEB 介面內建萬年曆,可預約週循環 / 特定日期排程,系統將準時自動播放,訊息發佈不遺漏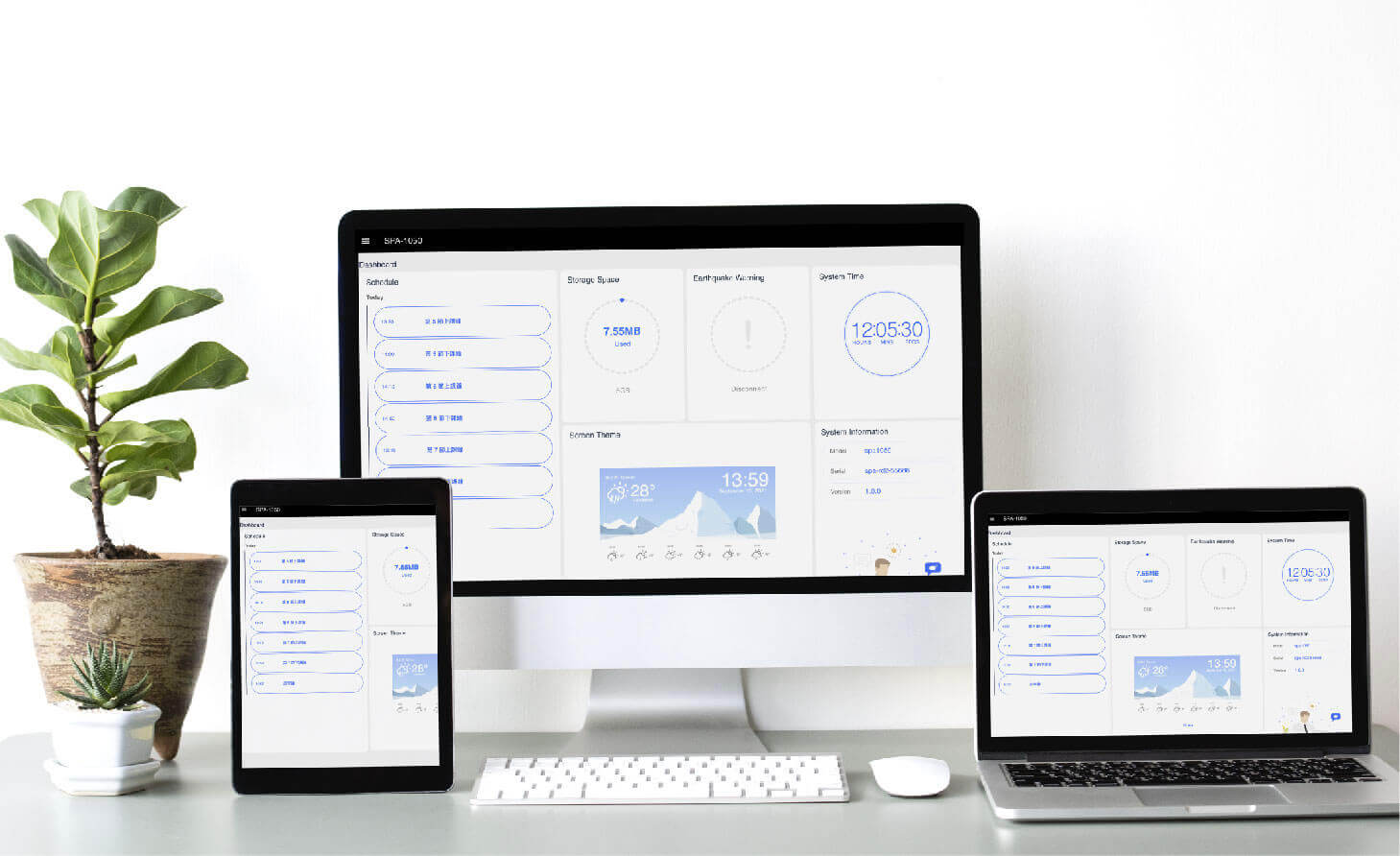 透過電腦及行動裝置的 Web 介面進行操作設定,包括預錄廣播檔、廣播前後奏提示音設定、使用者權限管理等多項實用功能。不需駐守控制室,實現無疆界的廣播與控制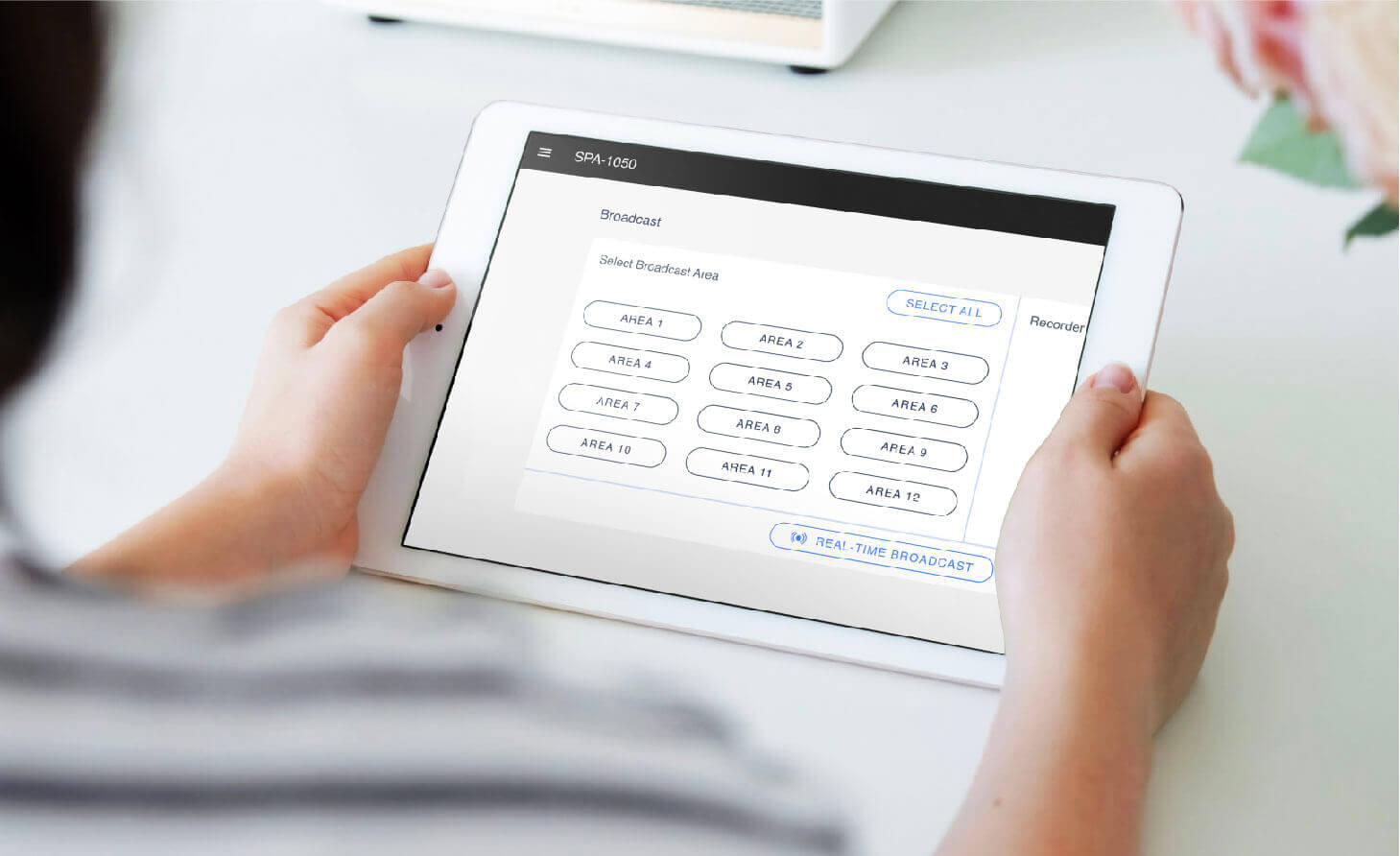 搭配 BXB WMP-1206 數位 12 迴路喇叭控制主機,即可使廣播僅於選擇的單區或多區進行播送,環保不擾民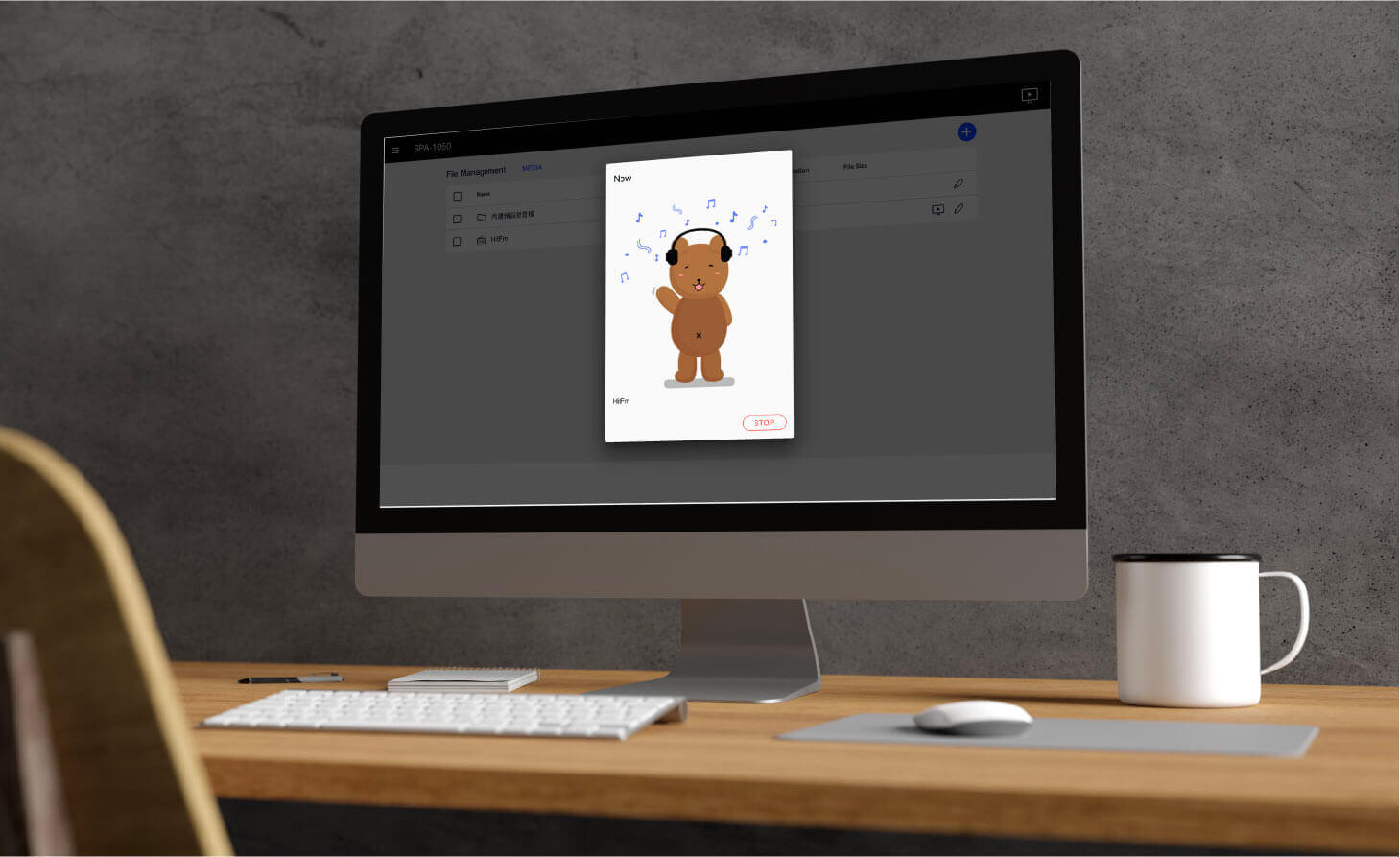 可線上即時選取網路電台頻道或設定預約定時播送,作為場域播放背景音樂使用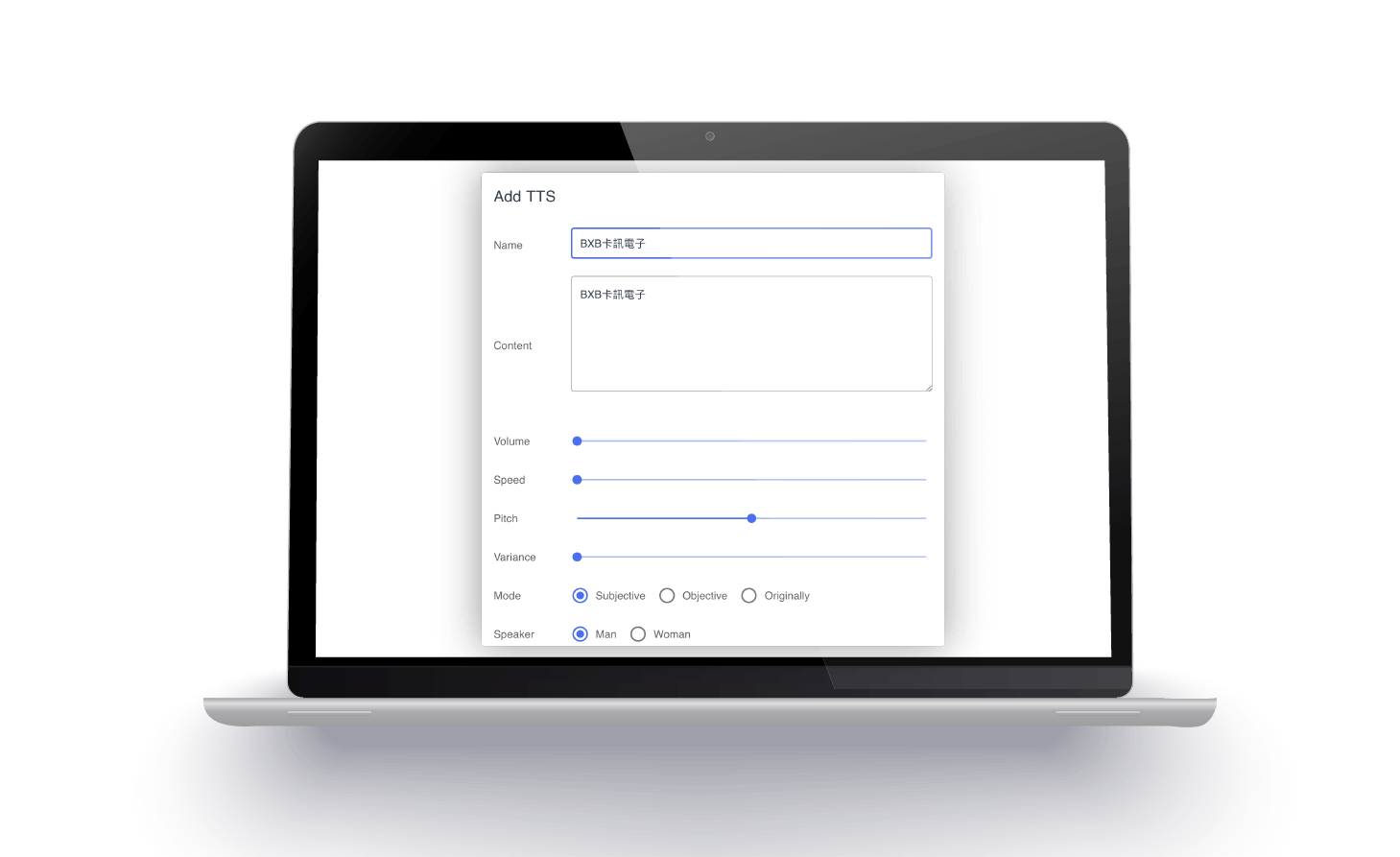 輸入文字訊息,系統即可自動轉換為語音播放,節省人員錄製時間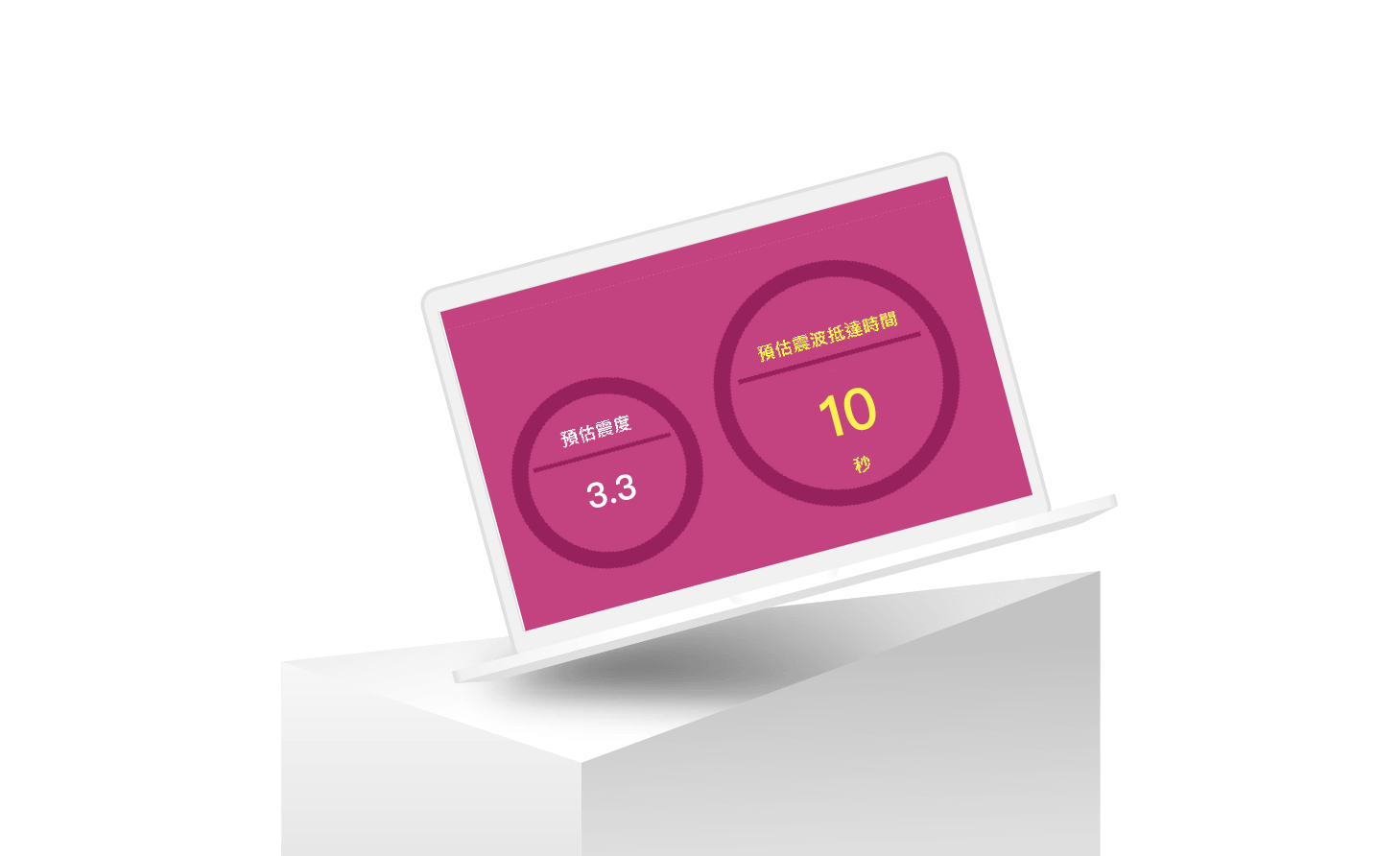 地震來臨時,BXB 地震伺服器將透過網路主動發送緊急通知,除了聲音警報外,也可透過預設的預警畫面,提醒相關人員進行防護措施,守護人身安全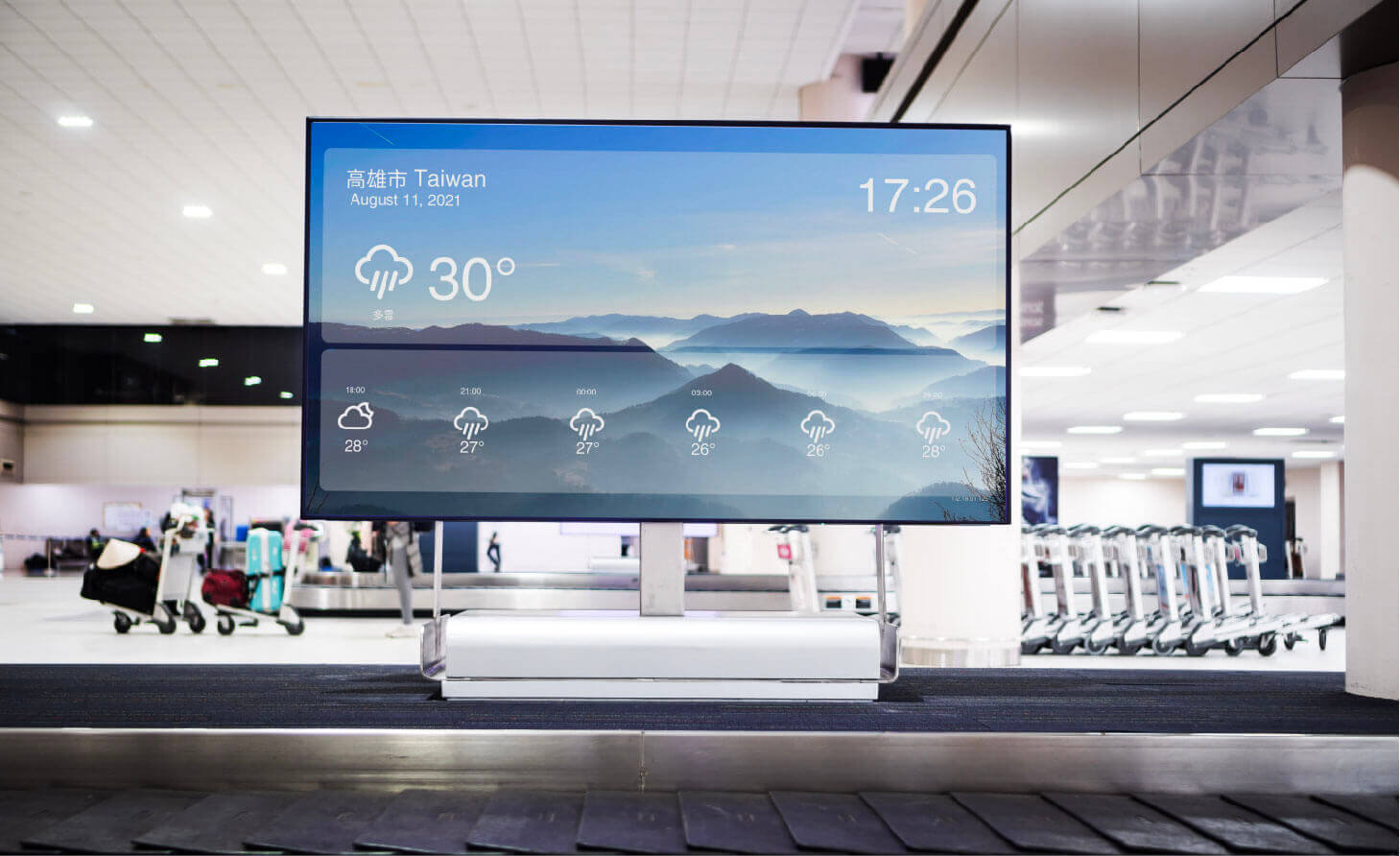 HDMI 輸出畫面可同步顯示本地時間、天氣、空氣品質等資訊;亦可依環境風格,自由設計顯示畫面的版型
Announcement in Business Buildings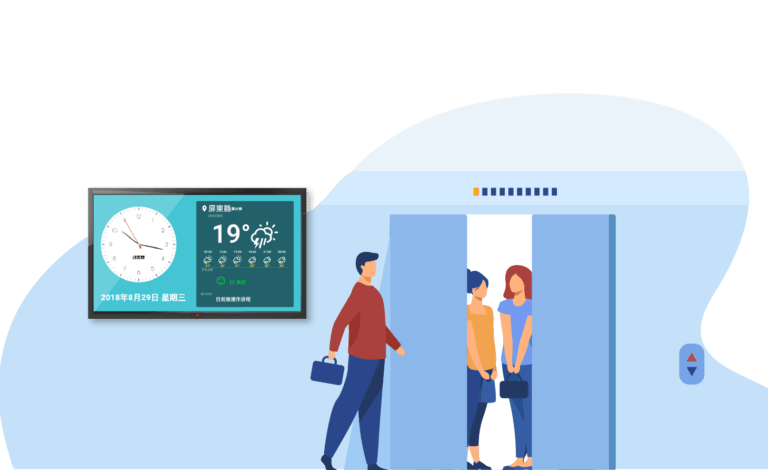 Schedule Management at Schools