AV over IP Deployment, So Easy !
Auto-detect all the connected devices of the system in the same network.
VDM-4051 can help you deploy and manage them effortlessly.
Cross-platform Management, Synchronize Your Configurations
Via Web UI interface, you can remotely control the system via mobile devices,
making maintenance and management more easily!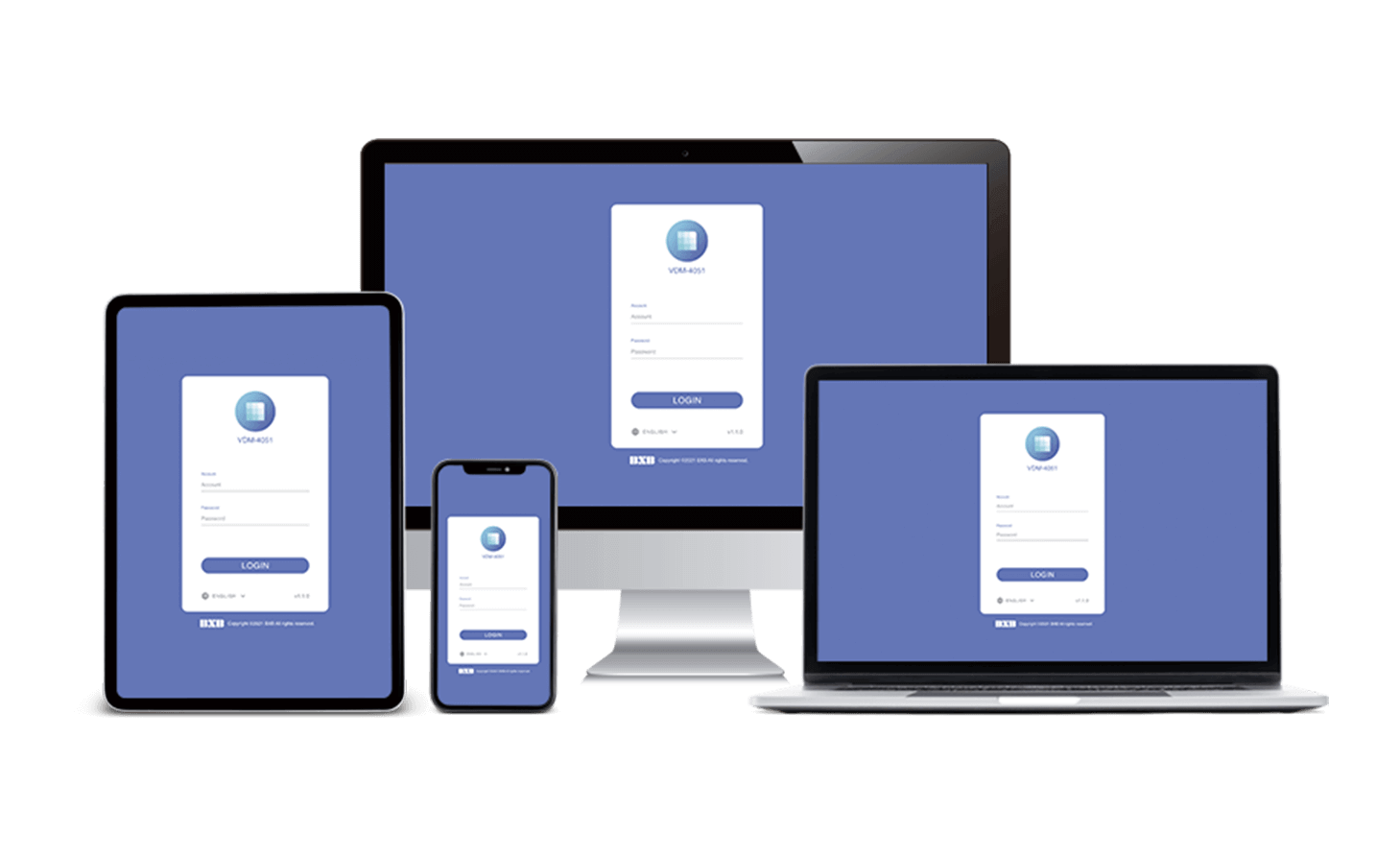 Real-time Preview and Monitoring
Preview all the input images of IP cameras, computers,
and media players at a glance, making the adjustment more instantly.
Create Video Walls within a Few Minutes
Intuitive drag-and-drop to create a video wall. 2 x 4, 3 x 4, 4 x 5,
or more complicated layouts can be set within a few minutes for various scenarios.
Zoom In the Partial Area, Make the Focus be Seen
Quickly drag and crop to select a specified image you want to enlarge, making it clearly be seen.
It's ideal for video conferencing and seminar to create an immersive communication experience.
Instantly project the image from the PC/laptop to the video wall.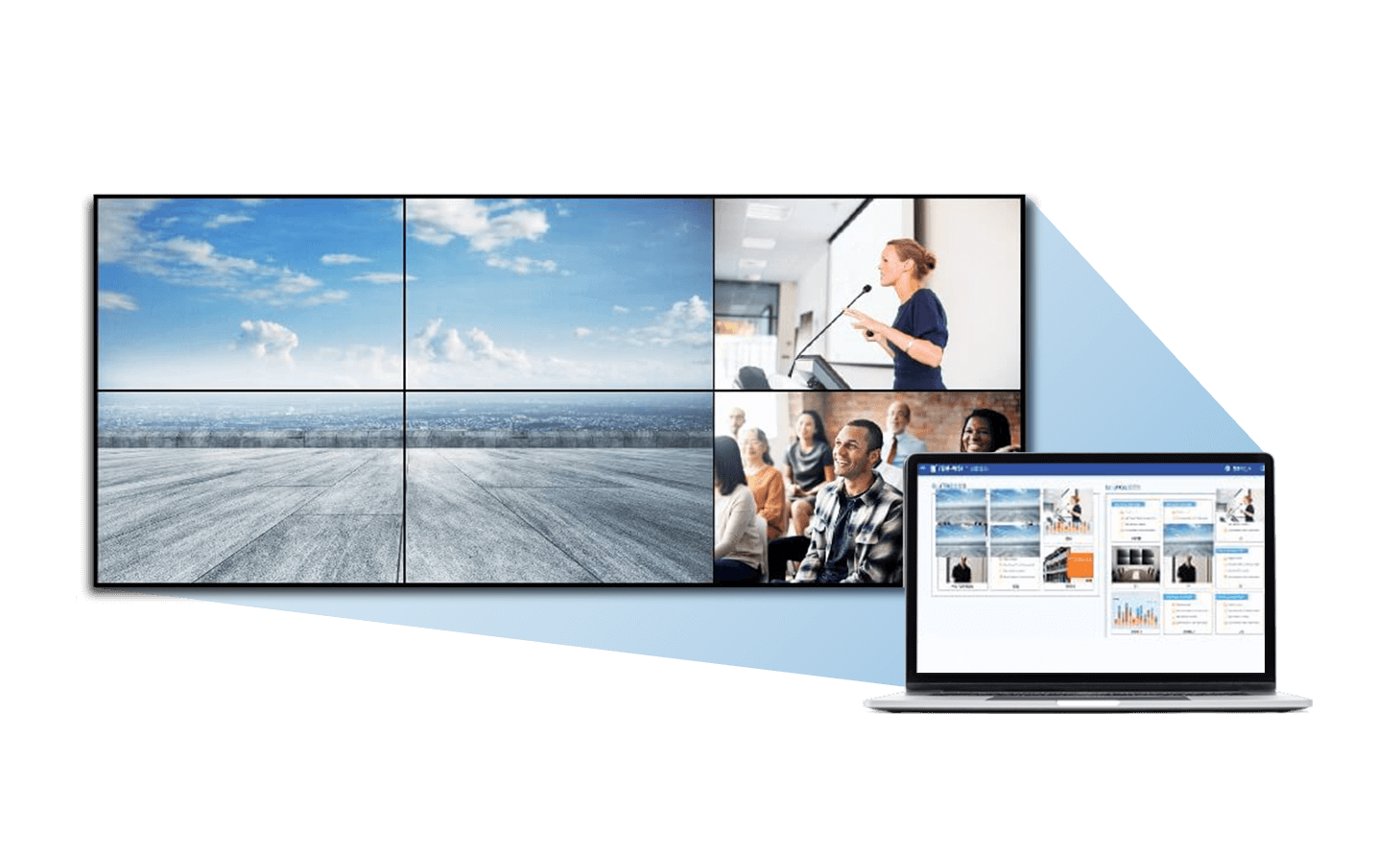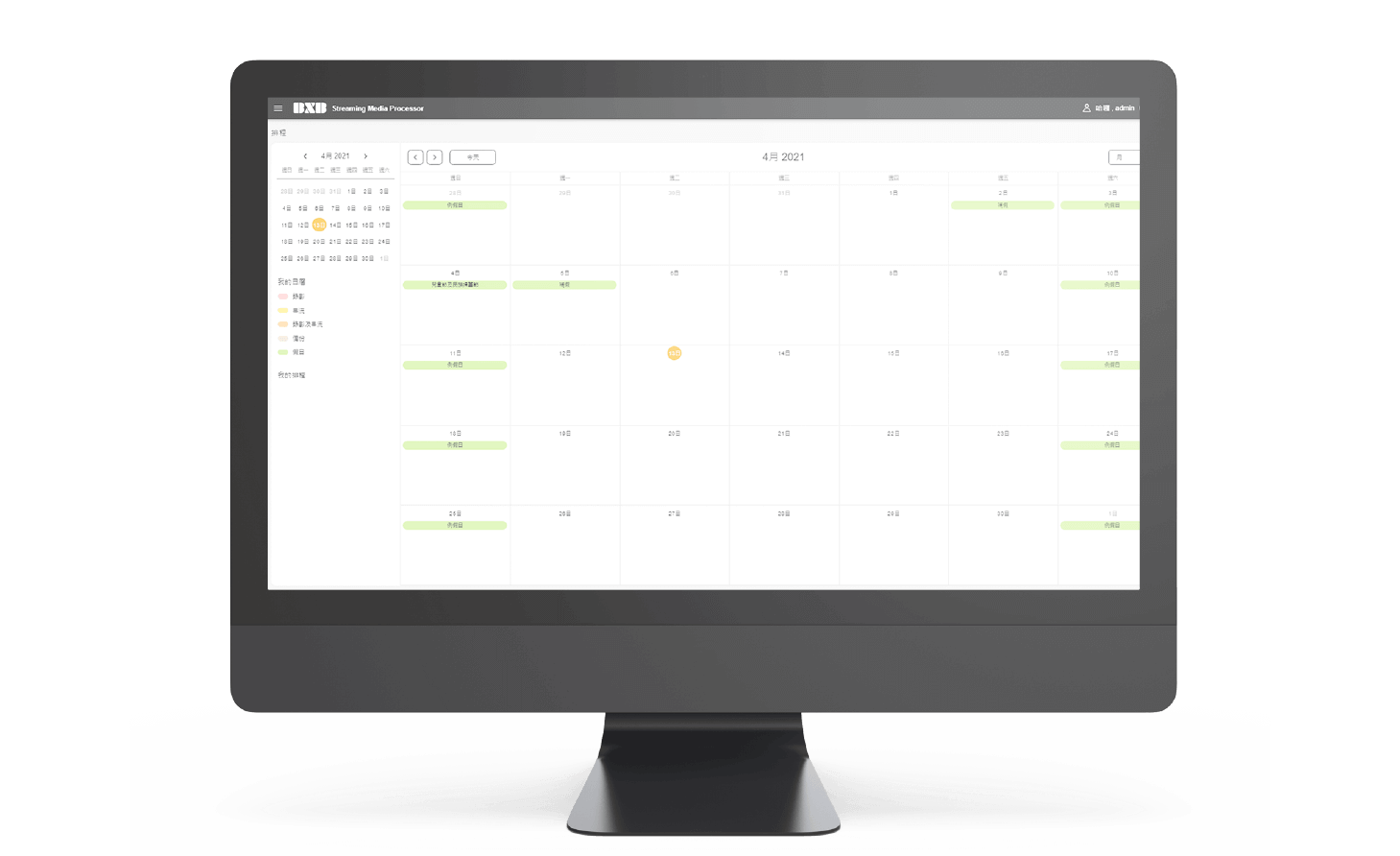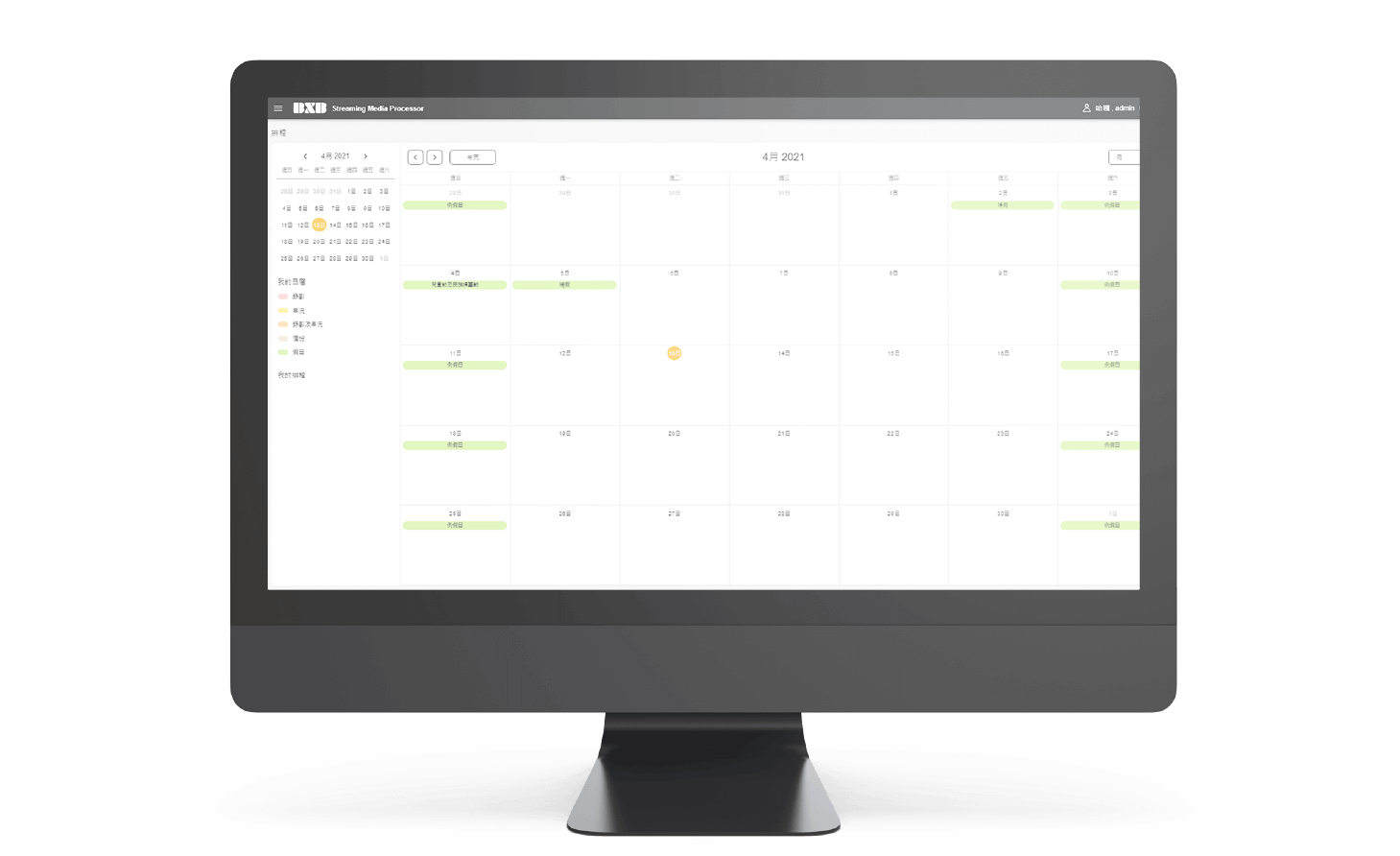 Pre-set the execution time of "situation switch" and "image ON/OFF".
The system would execute the actions on time.
(e.g., the specified video wall layout would be auto-applied after the system starts up)
Optimize Network Speed & Video Transmission Quality
Built-in dual network cards to optimizes the internet speed to 1000M.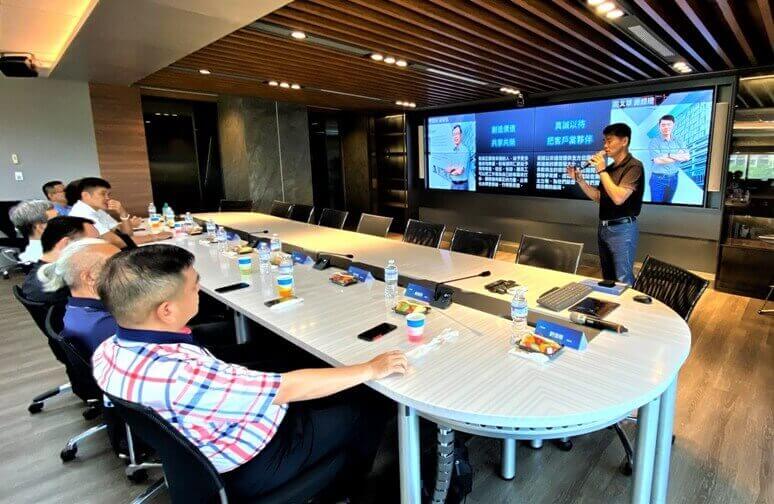 Darmaw Construction Co., Ltd.
Darmaw's meeting room perfectly present its professional and reliable company image. It integrates 2 x 4 video wall, smart image-tracking, cloud meeting, and video streaming. BXB's solution realizes Darmaw's digital transformation and creates an impressive "digital image".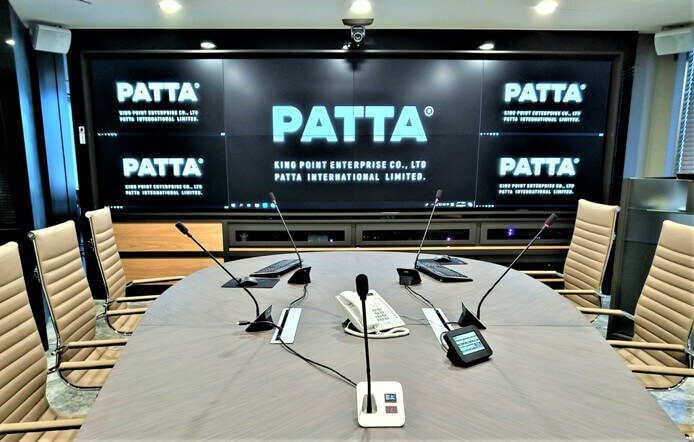 The video wall features multi-display to enhance the meeting efficiency. It also integrates with BXB HDR-731 Streaming Media Processor, constructing a multi-functional meeting room for capturing meetings and livestreaming trainings/seminars.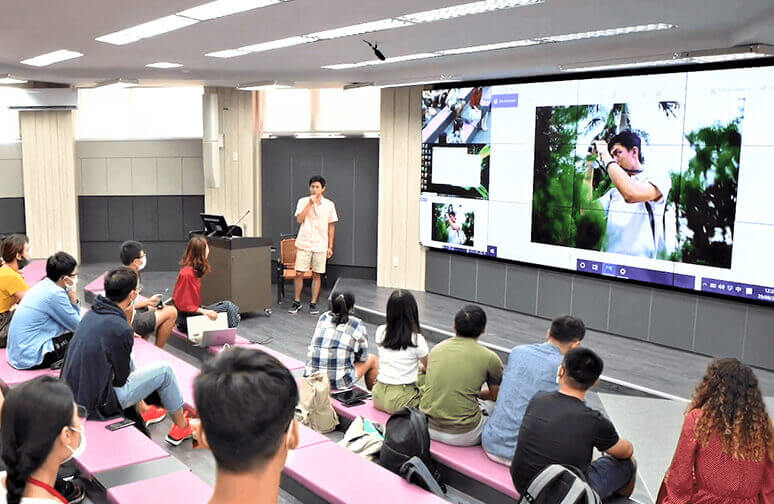 National Sun Yat-sen University, Taiwan - Future Classroom
Apply AVIoT to create an interactive learning scenario. Via smart image tracking, the students at the remote side can follow up the course all the time. With the integration of captruing and live-streaming, the valuable moments can all be maintained to inspire more learners in the future.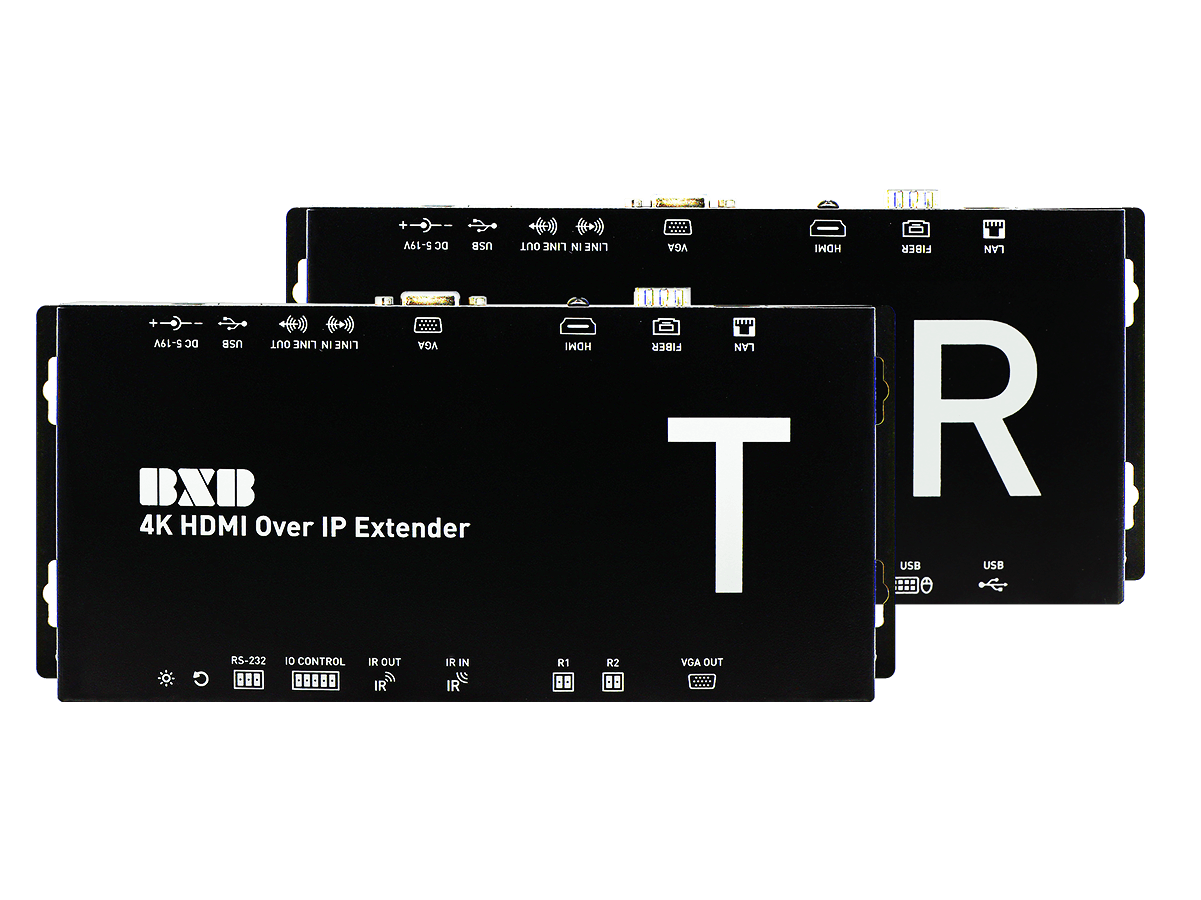 Extend, switch, and split your AV sources. Easily deploy video distributed system.