Do you think PA (public address) is just for delivering sound?
Followed by more complicated lifestyles in the present days, the traditional PA equipment cannot meet the demands of all people anymore. It's must customized-made for different occasions and purposes. BXB's highly integrated all-in-one systemcan help you efficiently deliver audio messages with various modes. efficiently with various modes.
The loud sound of intensive broadcasting can be the disturbing noise to the nearby residents. BXB's addresasble PA can deliver the audio messages to the specified areas only, making you become the neighborhood with the sense of civism.
As facing the danger or emergent conditions, the victim can press the emergency call button. The server would trigger the alarm speaker on site for deterrence, which can effectively prevent the harm.
Select single zone / multiple zones for two-way intercommunication, which saves lots of time of go-and-return.
Play the audio exam questions and teaching materials to different grades/areas at specified time. Students can naturally enhance language comprehension during the class, play time, and other leisure time. It also decreases the workload of teachers and school staff.
Integration with the telephone switching system to execute all-zone, single-zone, indoor / outdoor, and group broadcasting via the extension. It's convenient, flexible, and cost-saving.
Equipped with full-function graphical control software. You can remotely execute audio broadcasting, music play, schedule setting, and other configurations via PC or a tablet. There's no space limitation for public addressing.
Easily Manage Your PA Schedule
The graphical control software is designed based on user's demands. Via network, you can use PC or mobile devices to arrange the PA schedule. Instant, flexible, and efficient!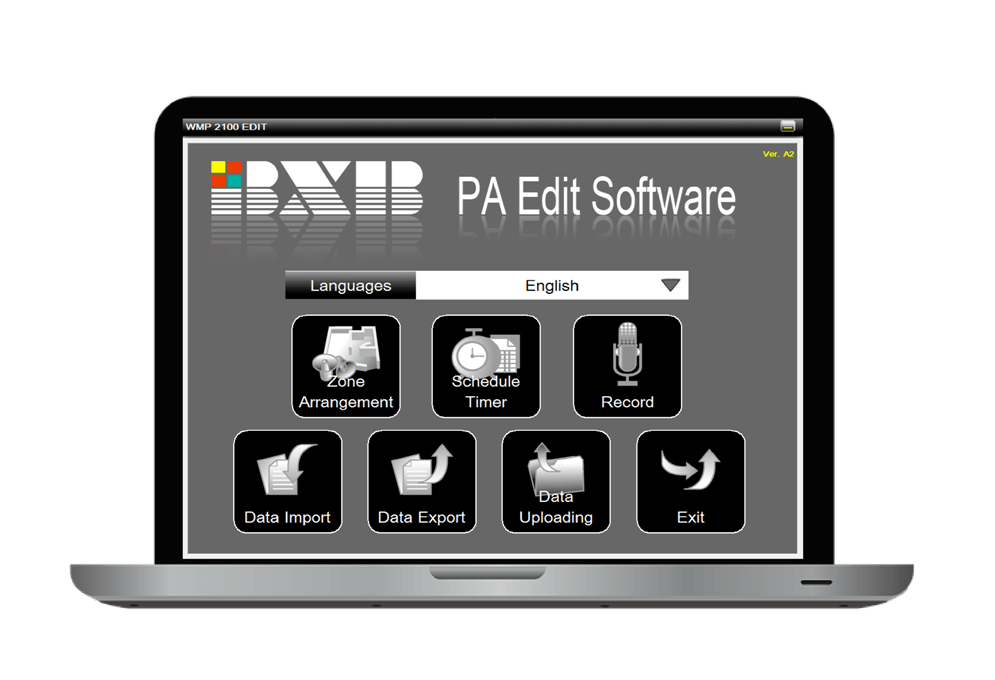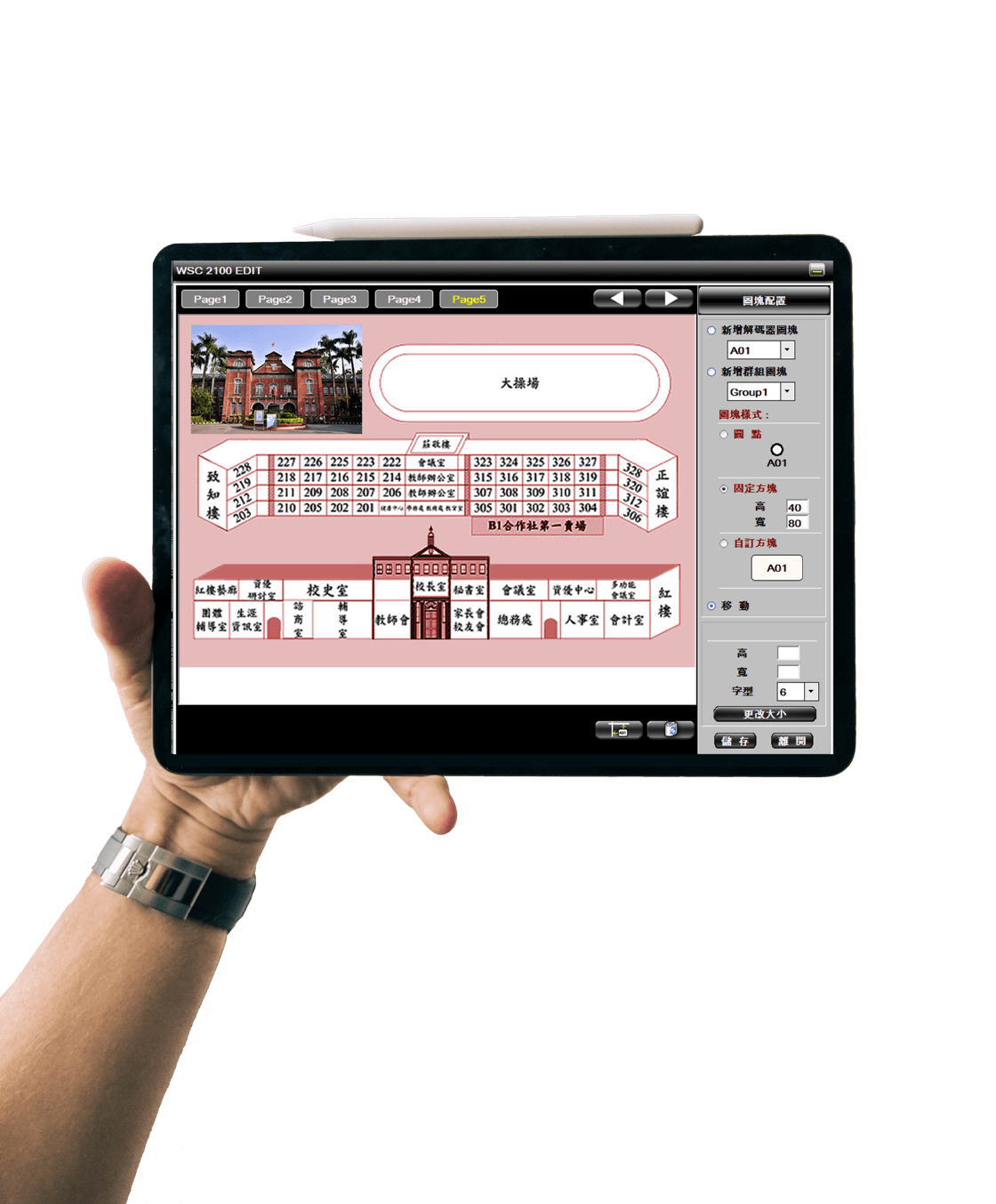 No Need to Station at the Control Room Anymore
Stations, schools, communities, supermarkets, factories, shopping malls, military organizations, hospitals, prisons
Choose the Product for Best Helping You Deliver Sound
Full-functional, High-integrated
Digital Addressable PA System
• ALL-IN-ONE design
• Highly integration: public addressing, alarming, emergency call, door access controll, two-way intercom
• Supports 64 zones + 8 groups PA with one unit
• 1 second from the boot-up to start-to-use. Quick and easy!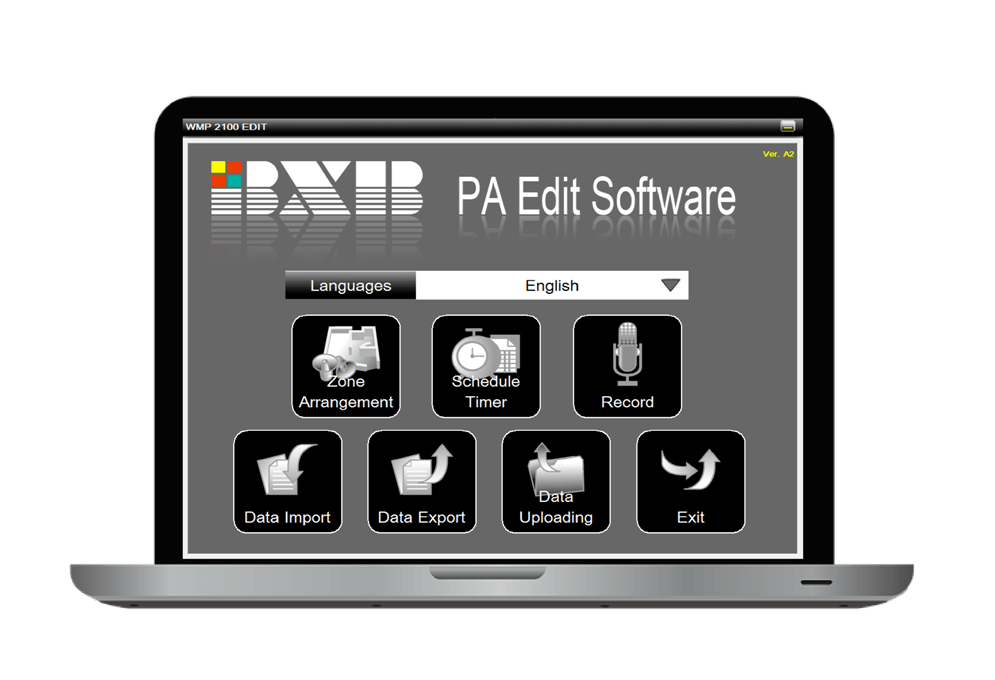 Scheduling & Broadcasting for Corporates
• Suitable for corporate's daily scheduling & message announcement
• Display the instant weather & air quality information

Broadcasting Anytime, Anywhere via Extension/Smartphone
• No need to stay at the control room all the time
• Suitable for the message announcement at schools, factories, offices, and hotels.




Simple & Cost-effective Time Clock Solution
Speaker Circuit Zone Selector