Rajamangala University of Technology Phra Nakhon (Faculty of Liberal Arts)
UFO-2050 Conference Main Control Unit x1

UFO-2011 Table-top Chairman Unit x 1

UFO-2012 Table-top Delegate Unit x 59

EDC-1051 Conference Main Control Unit x1

EDC-1011 Table-top Chairman Unit x 1

EDC-1012 Table-top Delegate Unit x 19
Rajamangala University of Technology Phra Nakhon (RMUTP in short) is a public university which was established in 1975 by Royal Gazette. It's under the supervision of the Office of Higher Education Commission, Ministry of Education. Now, it's a comprehensive university providing high-level education and academic research.
The project is located in the meeting room and classroom. The school requires clear sound performance without any echo, simple management and operation, and aesthetic outlook compatible with the room style.
To meet the school's requirements, BXB recommended the award-winning (Taiwan Excellence) EDC-1000 series applying to the meeting room. The school is satisfied with the outlook and functionality. EDC-1000 is easy to be installed and operated as well offering the crystal-clear sound and stable system. Each microphone unit is built-in with 2.5" HI FI loudspeaker. You don't need to install extra loudspeakers in the room. Plus, when the microphone turns on, the loudspeaker would be auto-off to avoid sound feedback. EDC-1000 can be the best choice for small-size meeting room.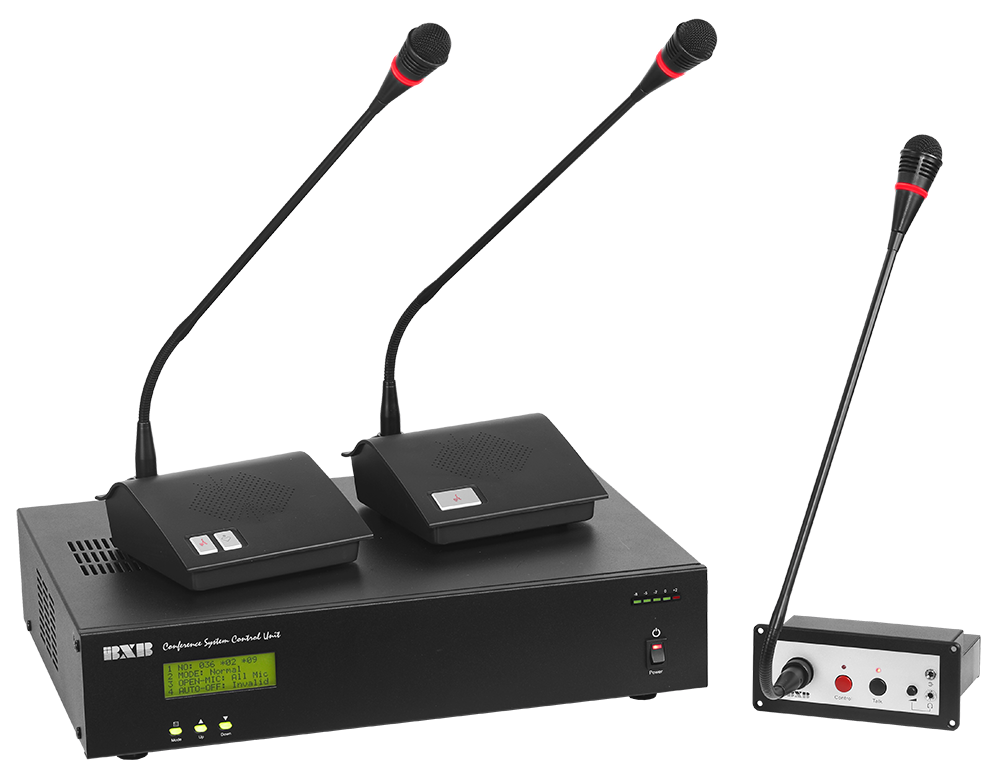 UFO-2000 series is applied in the classroom. Its aesthetic outlook is certified with iF Design and Taiwan Excellence Award. The hidden speaking button makes the microphone unit more elegant and flowing, which wins praise from customers. Regarding the cabling, easily-obtained and cost-saving CAT-5e is used to make the installation easier. Moreover, the system is equipped with auto-scanning. The disconnected or broken microphone units would be detected before the meeting starts; this mechanism helps the school ensure the smoothness of a meeting.

The school is greatly satisfied with BXB's system and expressed that they would firstly choose BXB's products again if there's the upgrade need. Thanks for RMUTP's affirmation. We would keep holding the spirit of "BEST X BEST", making the products and services achieve to the excellence.