Kaohsiung office of Maple-Tek Enterprise Company Ltd.
QCU-100 Video Conferencing MCU x 1
FCS-6321I Flush-mounted Chairman Unit x 7
MFP01-037-V Integrated Panel (video transmission, RJ port, AC plug, USB, HDMI, VGA, audio ports) x 7
WM-48D1HT 48cm Gooseneck Microphone x 7
HDC-613 USB HD PTZ Camera x 1
VDM-4010 4K Over IP Matrix Encoder (TX) x 7
VDM-4020 4K Over IP Matrix Decoder (RX) x 2
GS-2804 28-Port Gigabit Switch (including 4 Gigabit SFP ports) x 1
PA-5120P Mixer Amplifier (110V/220V) x 1
WS-650T 6.5″ Two-way Ceiling Speaker (2/4/6W Transformer) x 4
WIM-TR 2.4G Wireless Microphone x 2
PSC-1202 Sequence Power Control Unit x 1
Maple-Tek Enterprise Company Ltd. is founded by a group of professionists with pass and ambition. Its objective is to be the most recognized measurement & automation solution provider. With the solid theoretical foundation and abundant practical experiences, Maple-tek offers the best services and instruments. The expectation is to find the most appropriate solutions for customers and enhance the competitiveness of Taiwan industries.
The products Maple-Tek offers are sophisticated and professional. Therefore, the company emphasizes on employee training to strengthen the skills and technical knowledge. Also, there're many guests visiting for business meetings frequently. Here're the requirements for renovation:
The present meeting room should be equipped a conference system with international level.

During the meeting, video input is frequently required. If all the plugs and ports can be integrated with conference microphone, that would be great.

The company usually invites external lecturers for employee training. The training data should be recorded and saved as the video database. Video live-streaming is also required for remote training.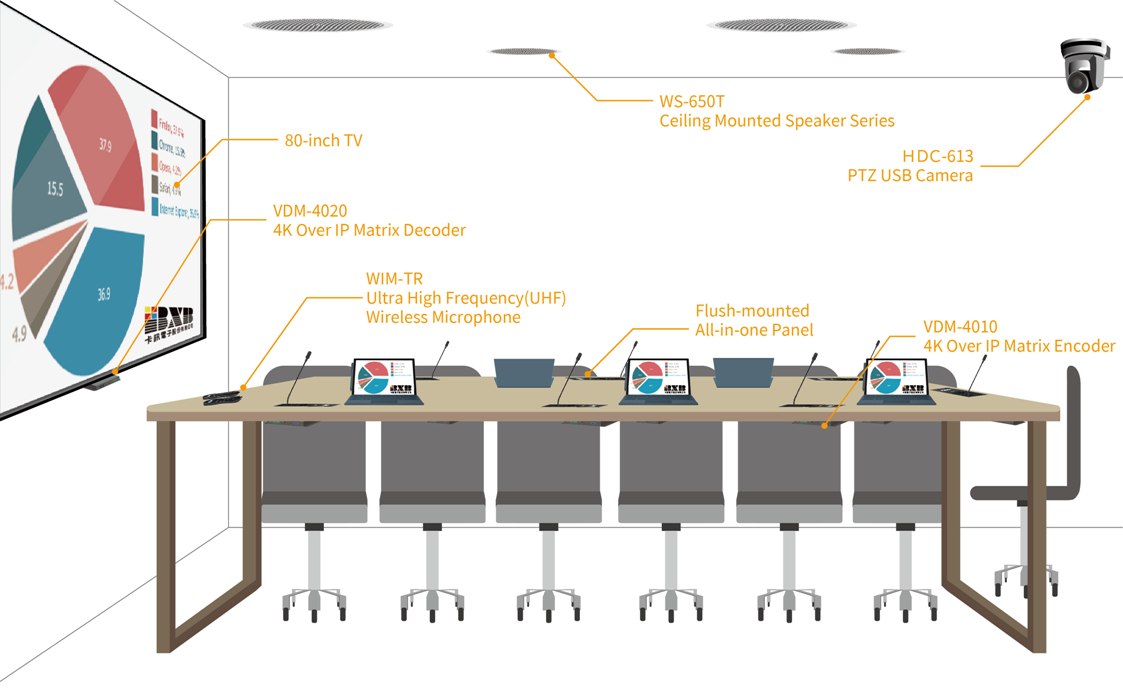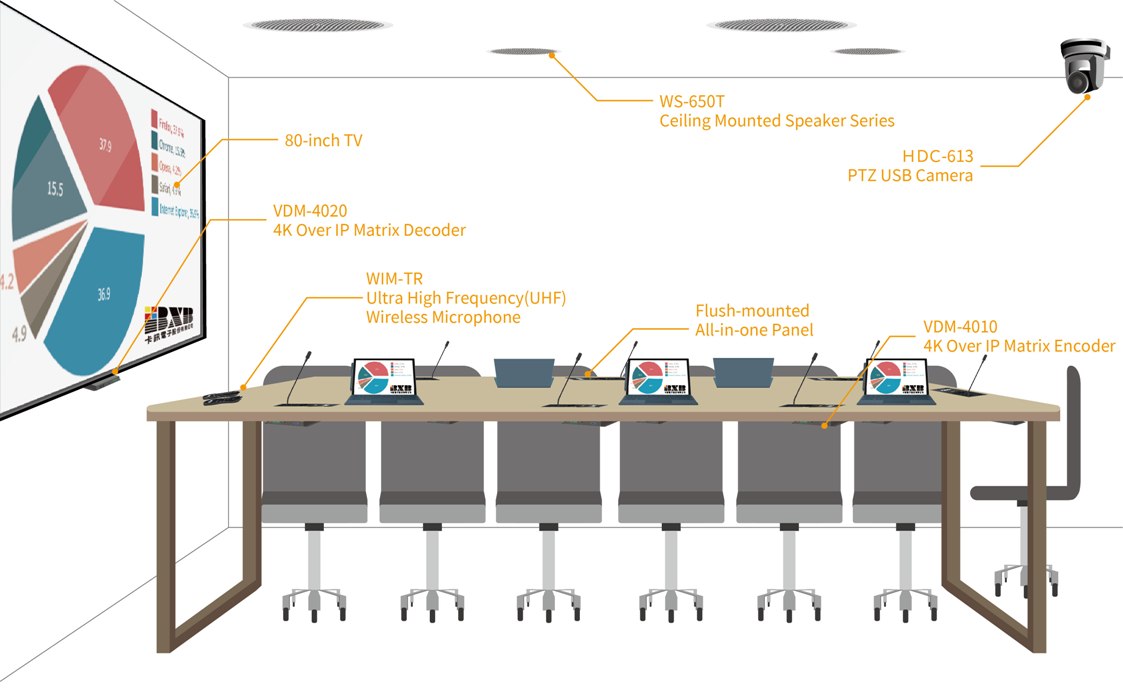 The integration of the BXB systems below can completely meet the user's requirements:
Flush-mounted microphone units
Conferencing integrated panel
Paperless conference system
Streaming media system
Via the integration of all the four systems, users can turn on all the equipment with just one-button click. It's highly functional but easy with operation. In this case, seven flush-mounted panels are installed. The multi-functional panel is equipped with gooseneck microphone, video input (HDMI and VGA), and various connectors (AC power plugs, USB connectors, RJ-45 LAN port).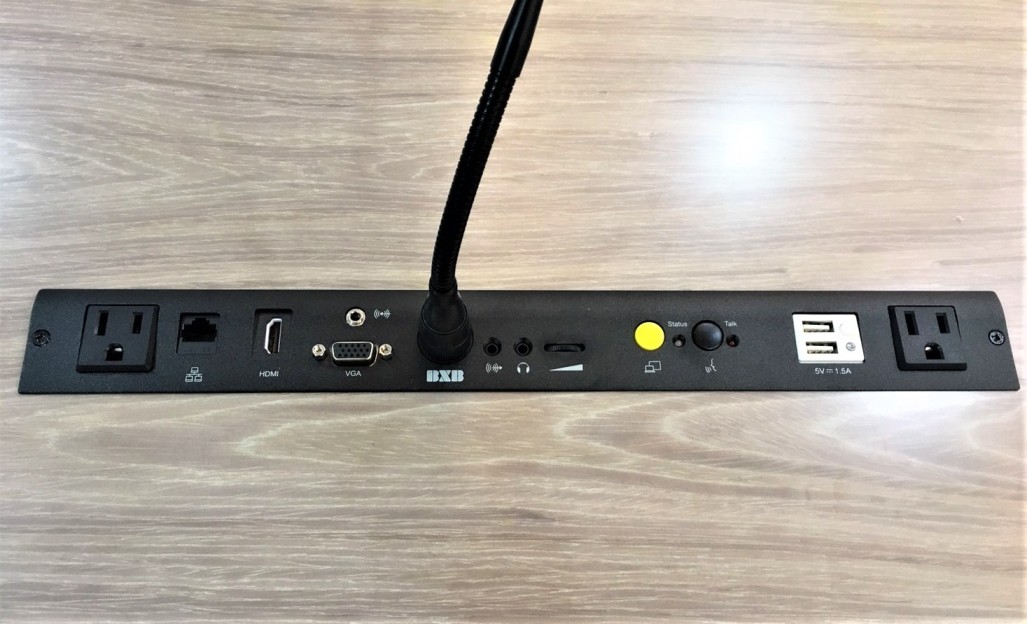 Just connect the panel with the video source (laptop / smartphone / PC) and then click the screen projection button (yellow button), the video source would be transmitted to the main screen or all the screens of the other attendees. The microphone would also be turned on automatically. Moreover, all the audio, video, and slide data of meetings and courses can all be captured and saved for further applications.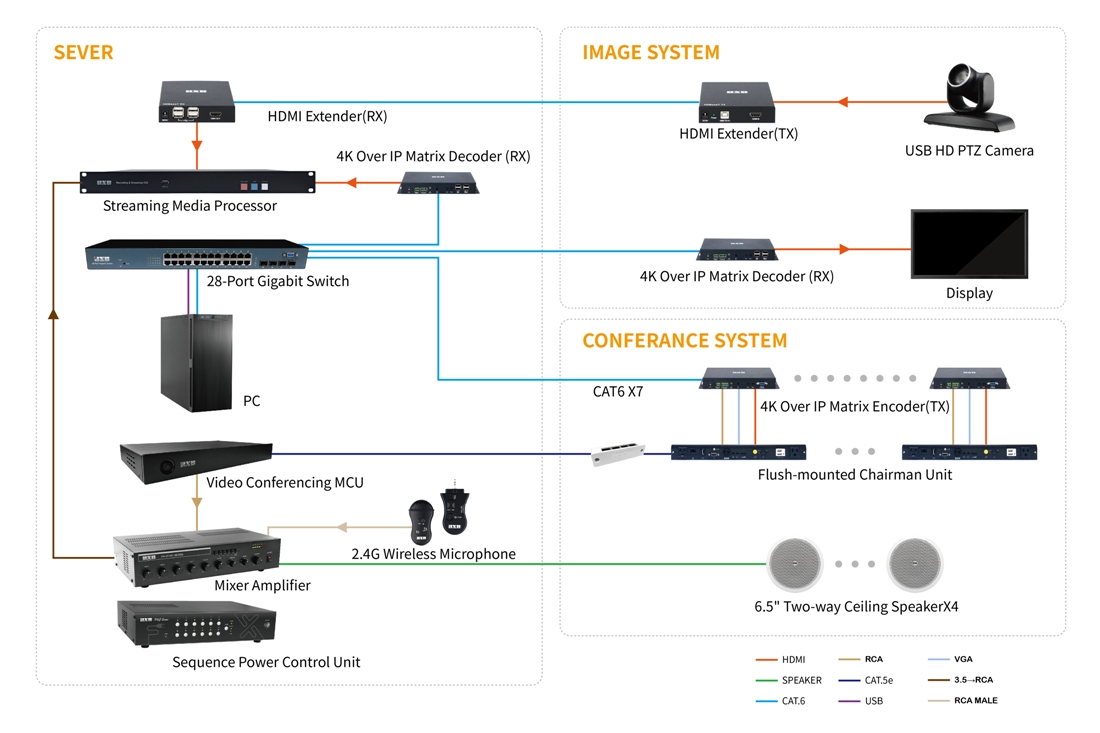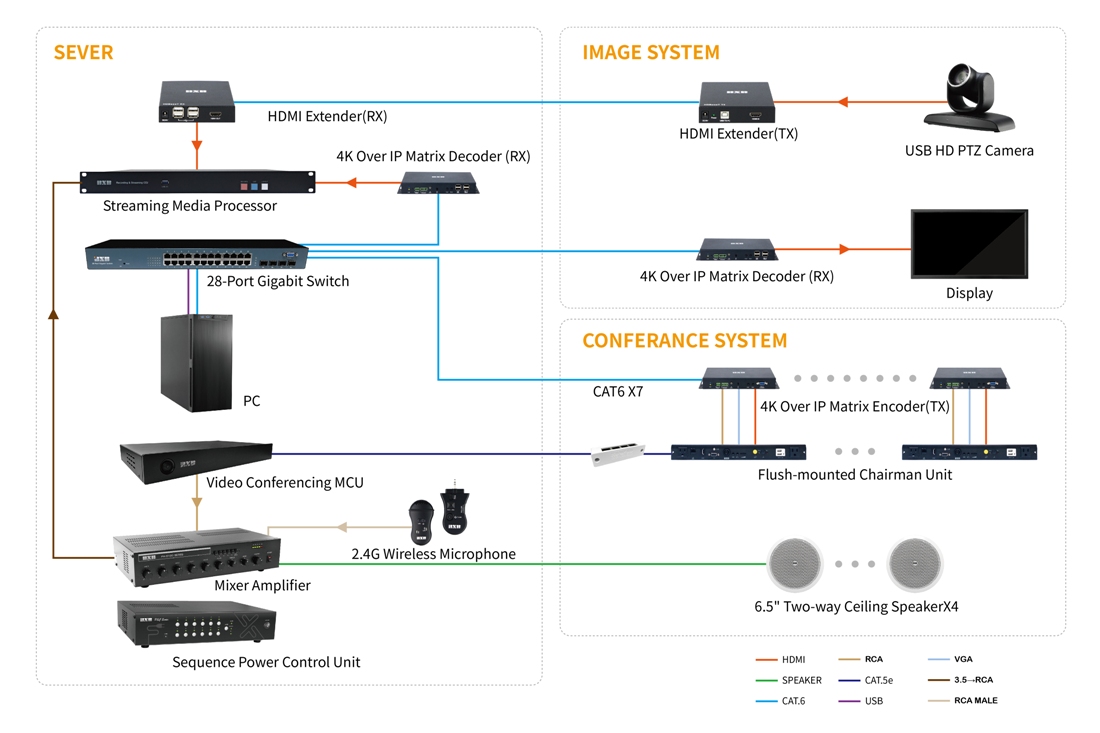 (System Diagram of Paperless Conference & Streaming Media Solution)
One-button click: no remote controller or power switch needed, time-saving and convenient.

Easily used system, greatly enhancing the efficacy of cross-region and cross-functional collaboration.

Construct an international-level meeting room, making positive impact to your company branding and image.

Accumulate all the video sources and save the video as the database for review/further applications, enhancing the efficacy of employee training.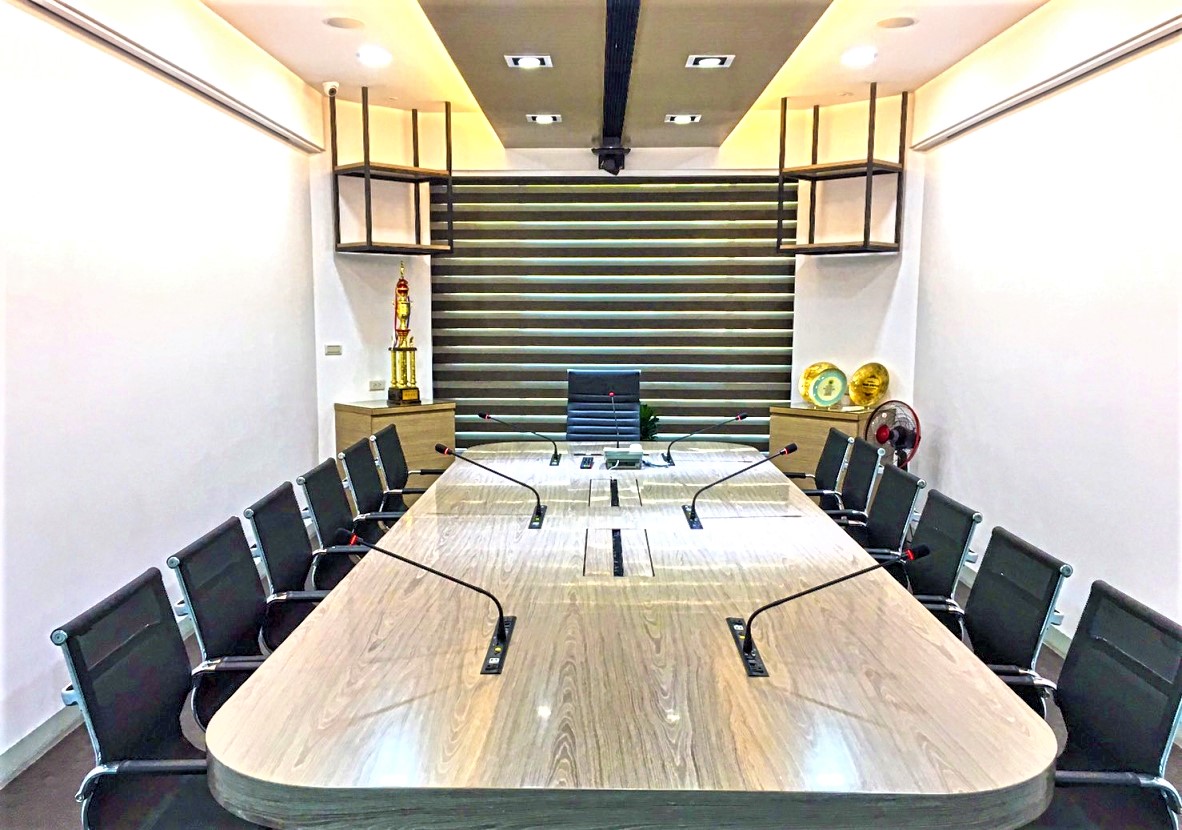 Applications in the Future
Every audiovisual equipment in meeting rooms can be integrated via IP-based technology. It's easily operated without any IT assistance. IP technology is not only constructed by network, but can be further applied on multimedia integration and environmental control. The meeting room in the future would not only for discussion, but include more functions for various scenarios such as instant message announcement (PA), digital signage, professional live-streaming, employee training, remote working, enterprise's war room, and more. BXB not only offers high-quality systems, but assists customers in project arrangement and design.
To upgrade and optimize your meeting space, please contact BXB now!