【Writer/ Dept. of Sales3】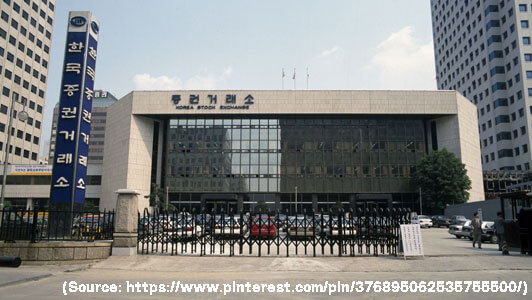 Installation Location: The Stock Exchange Co., of Yeouido, Korea
FCS-6350 (DSP-M1) x 1 Digital Conference MCU
FUN-6313 (DSP-7013) x 1 Table-top Chairman Microphone Unit
FUN-6314 (DSP-7014) x 20 Table-top Delegate Microphone Unit
The Stock Exchange Co., of Yeouido is located in the Yeongdeungpo District of Seoul, which is the financial and investment center. Many domestic and oversea stock companies and assets corporations are located here. LG Group, KBS, and other large-scale companies set here as the headquarter as well. Therefore, Yeongdeungpo holds the highest land value among other districts. The Stock Exchange Co., is responsible with the business of stock, bond, stock index futures, stock index option, and derivatives exchange. Its deal and market capitalisation are ranked within 10 of the world.
The meeting attendees of the Stock Exchange Co., are normally high officials. Therefore, it requires the stablest conference system and the microphones with excellent sound effect. Moreover, there would be many documents put on the table for reference and discussion. The microphone's occupied size is also an important consideration. Microphone's voice auto-activation function can also make the meeting smoother. The most important factor is that the conference microphones can be greatly adapted with the meeting room's decoration, taking aesthetics into account.
Based on the above requirements, BXB's FUN conference microphone is regarded as the most suitable one. It offers the functions as below:
1. Each FUN microphone is built-in with DSP chip that can auto-adjust the sound sensitivity, performing the excellent sound-receiving effect.
2. During the meeting, there would be a situation that attendees forget turning on the microphone before they speak. FUN microphone can turn on the microphone automatically after it detects the consecutive human voice. However, other surrounded sound such as applause and loudspeakers would not be wrongly received. After the attendee finishes speaking, the microphone could turn off automatically, which realizes automatic meeting purpose.
3. The base size of FUN microphone is only 11.5cm length and 10cm width. It offers the maximum available space for users. The excellent outlook and ergonomic design of FUN is also certified with iF Design Award, and G-mark Award.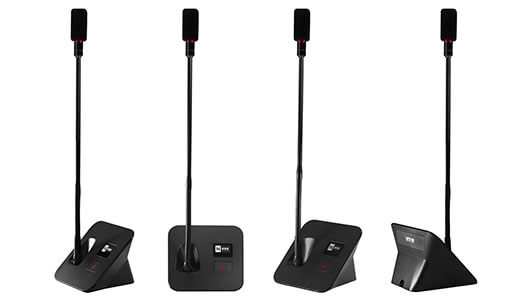 Applications in the Future
The MCU of this conference system is equipped with USB connectors. For holding video conferences in the future, BXB's HDC-611 USB camera can be used for speaker's image auto-tracking. Just applying with any video conferencing software such as skype, hangouts, whatsapp, and LINE without installing extra driven programs, you can quickly start a video call. For different meeting occasions, you can choose the suitable functions for the meeting.