BXB, specialized in Network Audio & Video system, debuted the newest Smart AV solutions at ISE 2020, 11 – 14 February, in Hall-2, Stand E50. New solutions include an intelligent meeting and paperless collaboration solutions, a VDM encoder and decoder for various AV applications, an innovation of Smart Public Address, and the hottest streaming media processor.
"BXB offers a full range of flexible and scalable technology and solutions to deliver consistent connectivity, collaboration and communications to workplace and corporate applications. Especially, we innovate the way of management of streaming and multimedia playback and take VDM platform to bridge Audiovisual into AV-over-IP world with the most cost-effective way," said Jerry Hung, General Manager at BXB.
1) Intelligent meeting and paperless collaboration: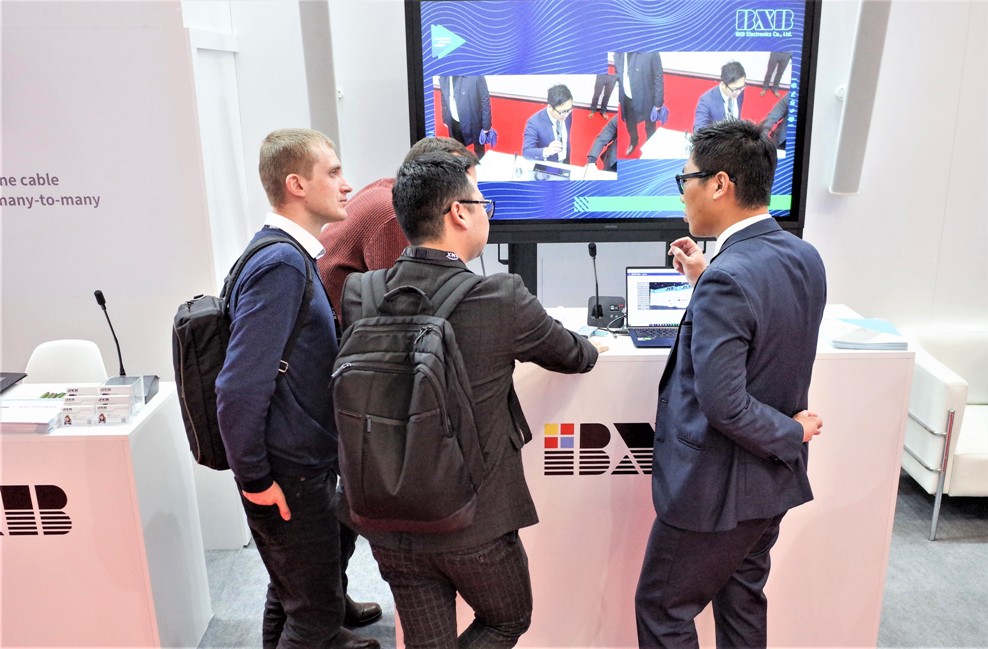 BXB designs a sleek paperless unit to transform any space into a highly-effective collaboration space. It combines all the must-have features for meeting – HDMI, VGA, Audio-in, Microphone, USB, and Power supply – all in a panel. Sharing screens, hosting the meeting, or delivering a professional speech is just in one click button. Easy, instant, and professional. Also, with artificial intelligence(AI) capture, it offers every perfect moment and face-to-face communication experience.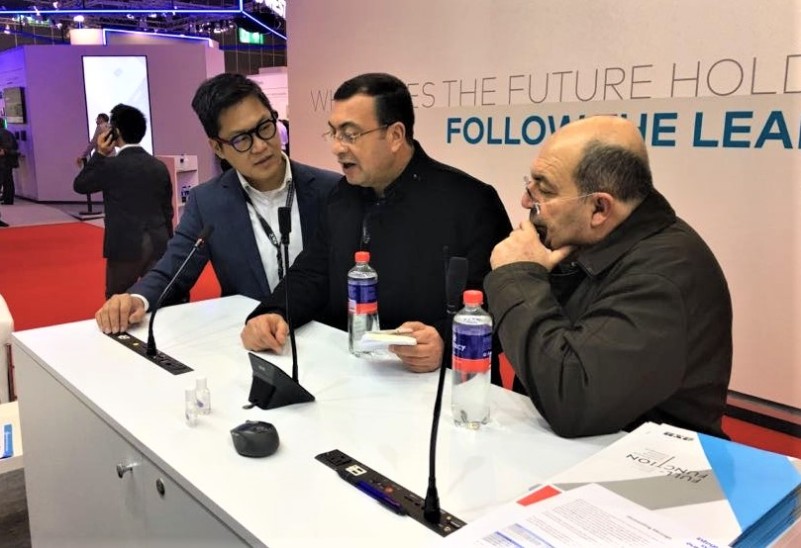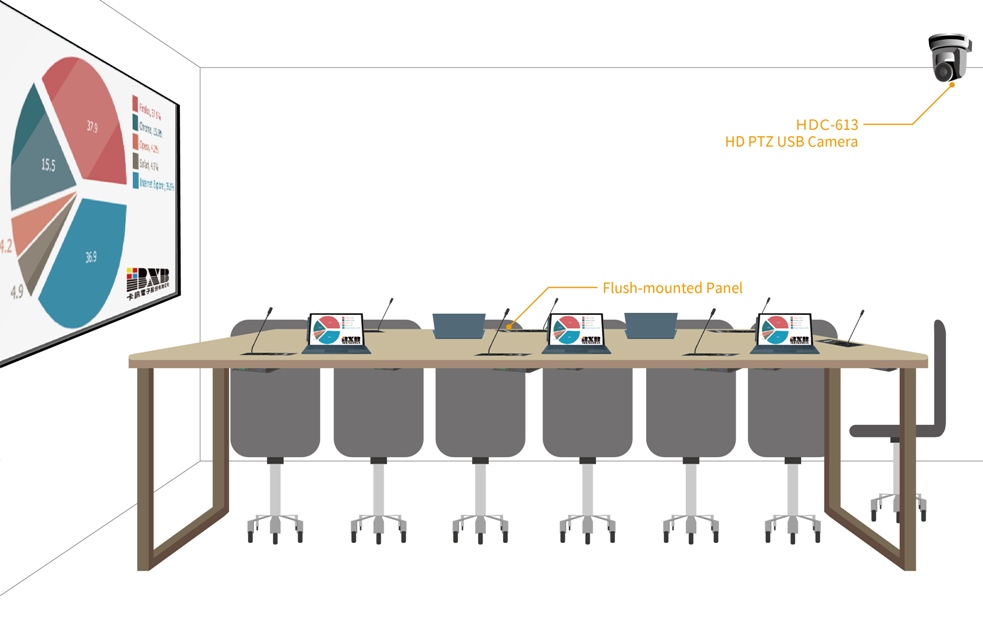 Connect to the data source (laptop/smartphone) and then click the screen projection button, your data would be transmitted to the main display and your conference microphone would be turned on automatically. No paper needed; environmental friendliness realized.
2) VDM encoder and decoder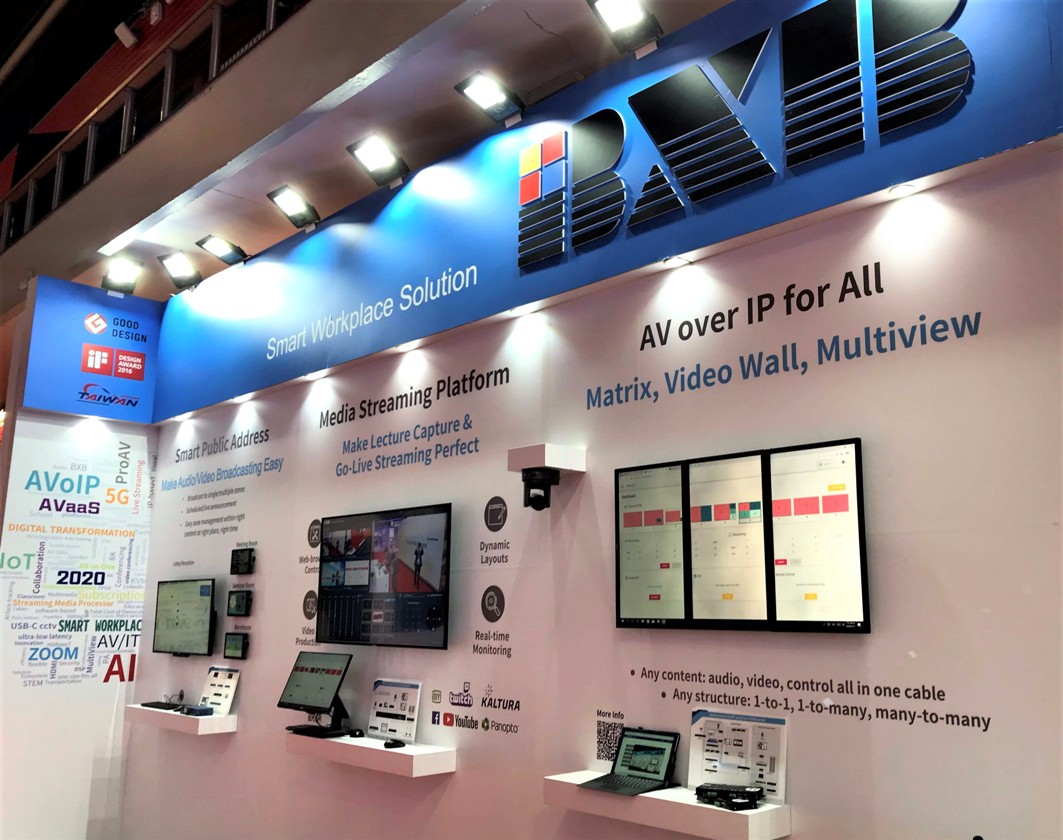 Video Distribution Matrix (VDM) product line bridges the digital audio and video into all AV-over-IP worlds. VDM is a core-tech and embedded in many of BXB systems. VDM provides 4K 30@4:4:4, low latency, VGA, analog audio-in and complete I/O for AV integration project. VDM is ideal for any AV system – Matrix, Video wall, Multiview. BXB offers the most cost-effective solution and specification with the reasonable price to support our customers for a sustainable operation.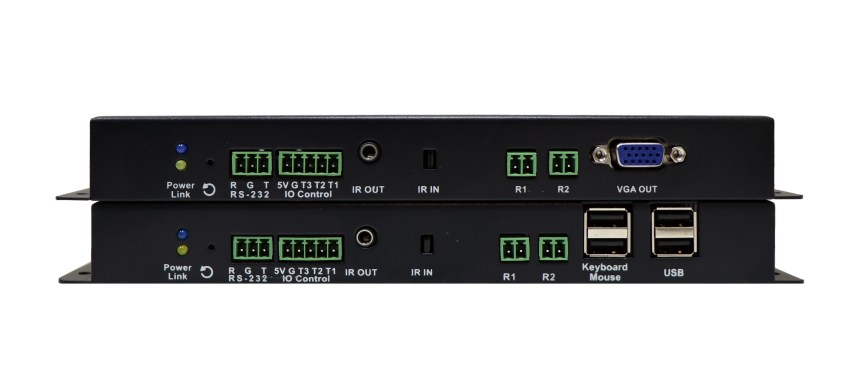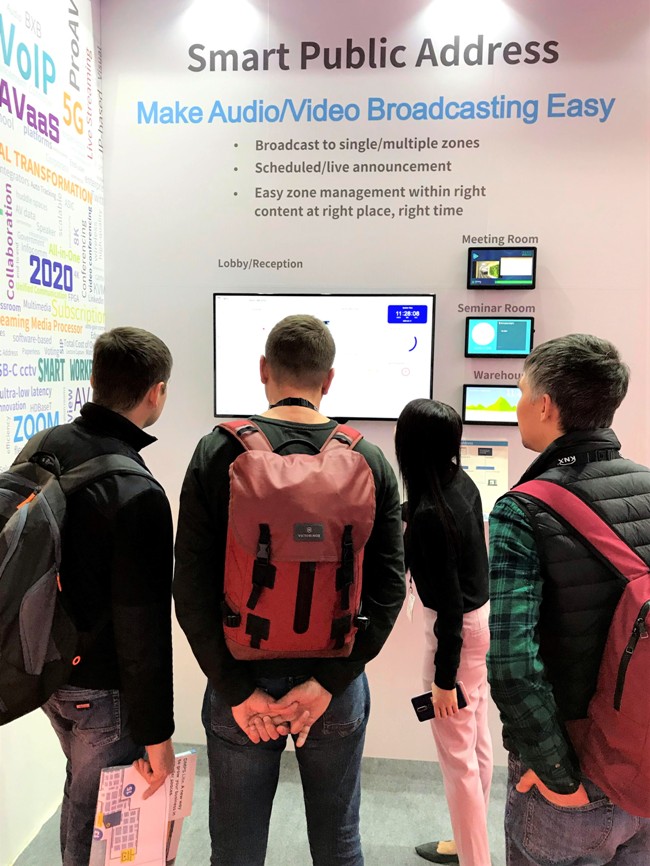 BXB re-innovates Public Address system and makes it smarter by integration of Audio, Video, Scheduling, Multimedia playback, and Digital Signage features. This system can broadcast Audio/Video to single or multiple zones, make scheduling or live announcement. It provides an easy way to do zone management with right content in right place at right time. It is especially suitable for small and medium corporate, workplace or worship applications.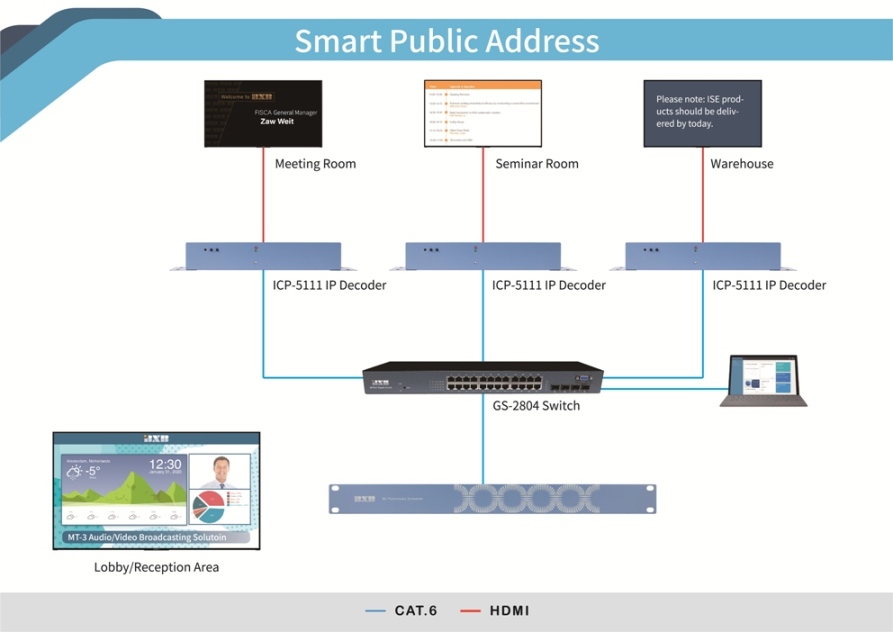 4) HDR-731 Streaming Media Processor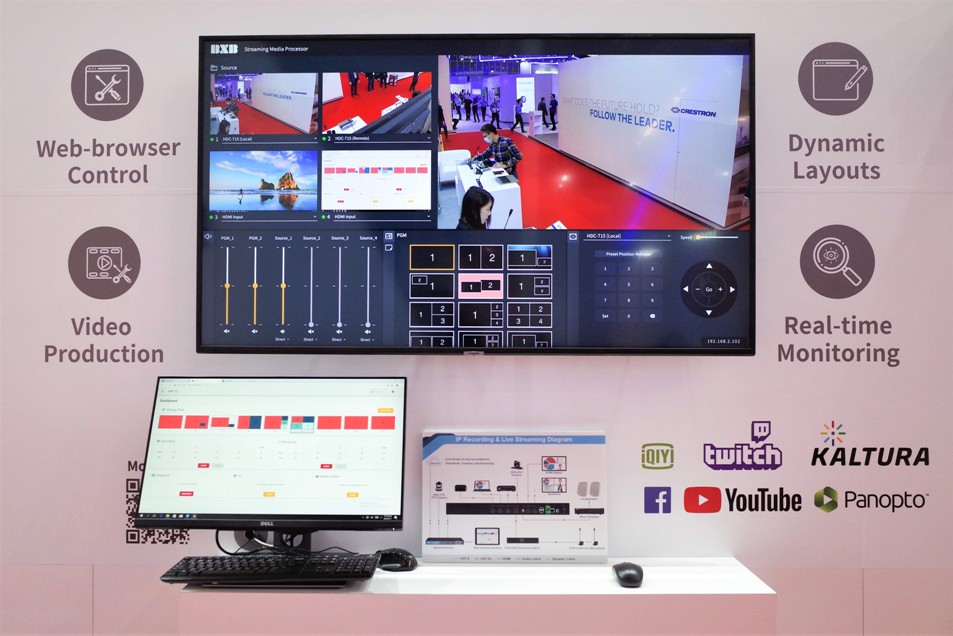 Youtube, Facebook… go-live is hot all over the world and professional needs more. HDR-731 Streaming Media Processor, is specialized for professional events, such as corporate meeting, training, product launch, etc. Every organization must have one! With 4 FHD HDMI in, Multimedia playback, Mixer, and professional panel UI, it provides intuitive, user-friendly and advanced functions. Simultaneously streaming and go-live to 2 platforms are just in one click without a PC and lousy OBS software.

We appreciate all the customers' comments and BXB R&D team will continuously introduce video, IP products based on customer requirements in order to make conferencing rooms more functionable and complete. With sincerity, we grow and work together with our partners toward success. If you have any queries regarding BXB solutions, our pre-sales team will be happy to organize an online training for you.