Chengdu, known as the "Country of Heaven", is one of the most important cities in Western China and the main city of high-tech industry.
2019 Infocomm China Chengdu has been successfully ended by 6th September. As the leading brand of "Smart Office Live Demo Showcase", BXB cooperated with Extron, MAXHUB, and Budee constructing a huge demo area with over a hundred square meter, which attracted crowds of visitors.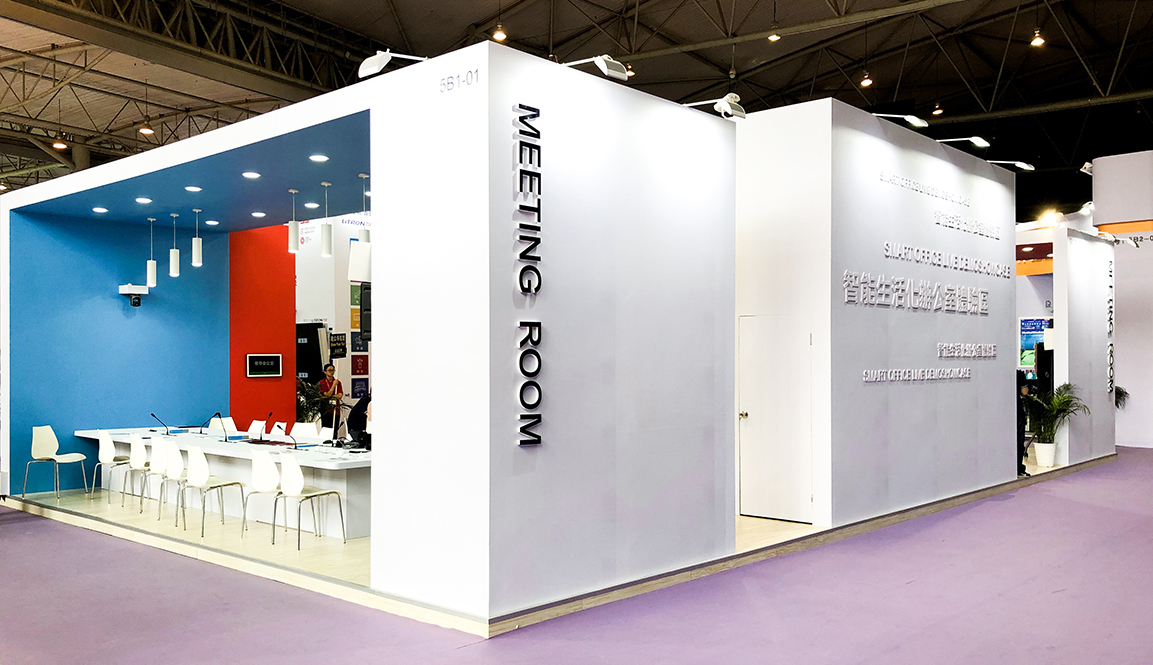 At the live demo area, BXB and our partners co-exhibited various scenarios of modern office, including leader's office, teams meeting room, and mobile office. Visitors could personally use, experience, and feel the advantages and convenience of smart office. Many visitors finally gave praise to the total solution. Within a week after the show finished, we received inquiries of BXB solutions for project arrangement. This is the direct affirmation to us!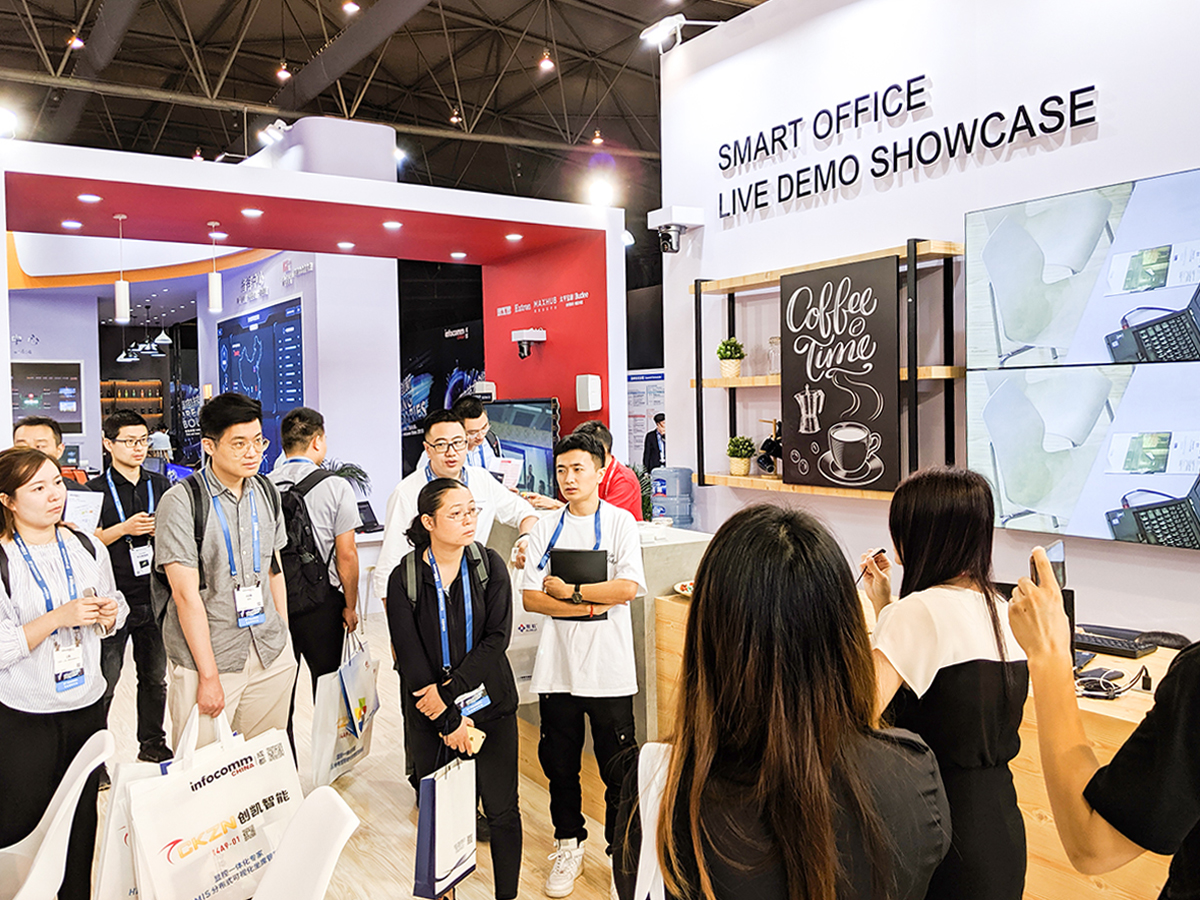 With the cooperation with the local dealer- Litron Ltd., BXB's own booth showcased IP-based Network Smart Office Solution and integrated with the display of the live demo area we just mentioned previously. The convergence completely presented multi-media information management, remote recording & lives-streaming, video streaming and other advanced functions.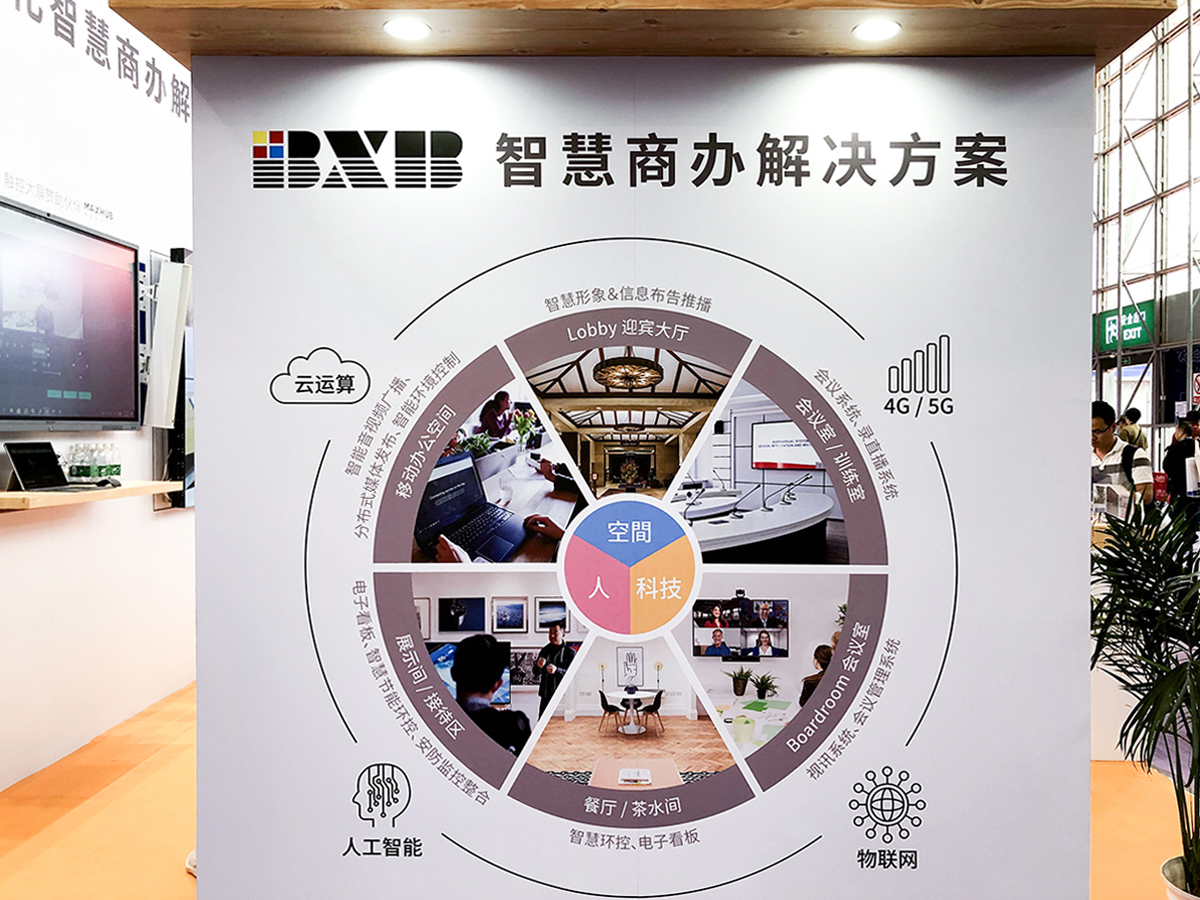 The smart office solution is constructed with people, technology, and space. There're three main BXB solutions included:
Paperless collaboration solution: the paperless conference microphone BXB newly-announced is applied streaming technique, which can make the image of your laptop be projected to meeting room's big screen. Working with BXB's HDS-720 Network AV Controller, the video interaction of your meeting space would be greatly enhanced. Via web-based operation interface, you can remote control the configuration and preset-point of the camera, offering more convenient and efficient meeting.

 

AV recording & live-streaming solution: this is a great solution for company training (live-streaming teaching, employee training) and education (remote teaching, digital learning). It's equipped with 2-CH HDMI outputs for setting Multi View or PGM output based on your need. This solution also supports over 100 live-streaming platforms, making your teaching contents, promotional events, and knowledge share to each corner of the world. Moreover, the intuitive web-browser based control interface facilitates the system configuration and recording/live-streaming function. You can just use PC or mobile devices via wired/wireless network to easily, remotely control the system (know more about

HDR-731 IP Recording and Live Streaming MCU

).

AV over IP solution: via IP streaming technique, the individual room such as meeting room, training room, office, reception area, etc can all connect together and build the concept of smart building. The administrator can remote control and manage all the AV sources, matrix switch, KVM control, and TV walls. The IP phone system, digital signage, meeting reservation system, air/temperature detectors, and other equipment can also be integrated to create a full-function, efficient office environment.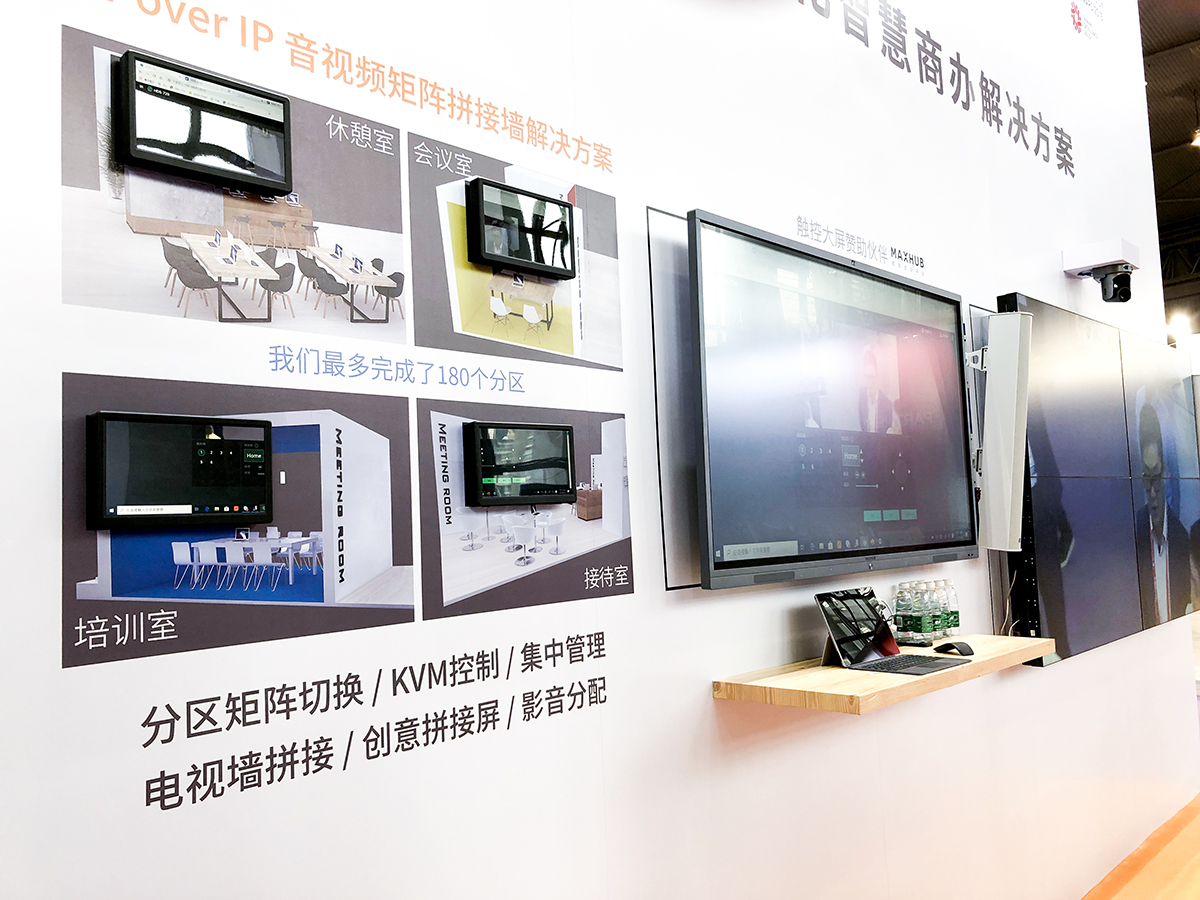 This time, BXB's GM Jerry Hung was invited by the organizer to be the speaker of InfoComm Summit sharing the knowledge"Taking a Holistic Perspective on Smart Office". We interacted and shared opinions with many professionals. After the speech, we led some audience to BXB's booth and introduced our black technology- AI conference system, arousing their high interest.

We truly appreciate DSMA (Digital Signage Multimedia Alliance Taiwan) and InfoComm's great support for realizing BXB's booth and the live demo showcase. The two exhibition areas are perfectly coordinate with each other. We also thank to Extron, MAXHUB, and Budee; the great cooperation achieves a successful show. Finally, we sincerely thank to each customer's visit and valuable opinions of BXB product's R&D. We will keep the innovation and development, taking more advanced technology and creative solutions to the world and supporting more enterprises transforming and upgrading to AI office! See you next year!