2019 Infocomm China has been successfully ended by 19th July 2019. With more than 400 exhibitors introducing innovative product and solution, BXB absolutely won't miss the chance. This is the tenth year that BXB join Infoncomm China. During these ten years, we never stop introducing new products and keep researching for more innovative and forward-looking solutions. This year, BXB introducing the total solution for smart conference and office and professional AV product. These new products attract hundreds of people's eyes.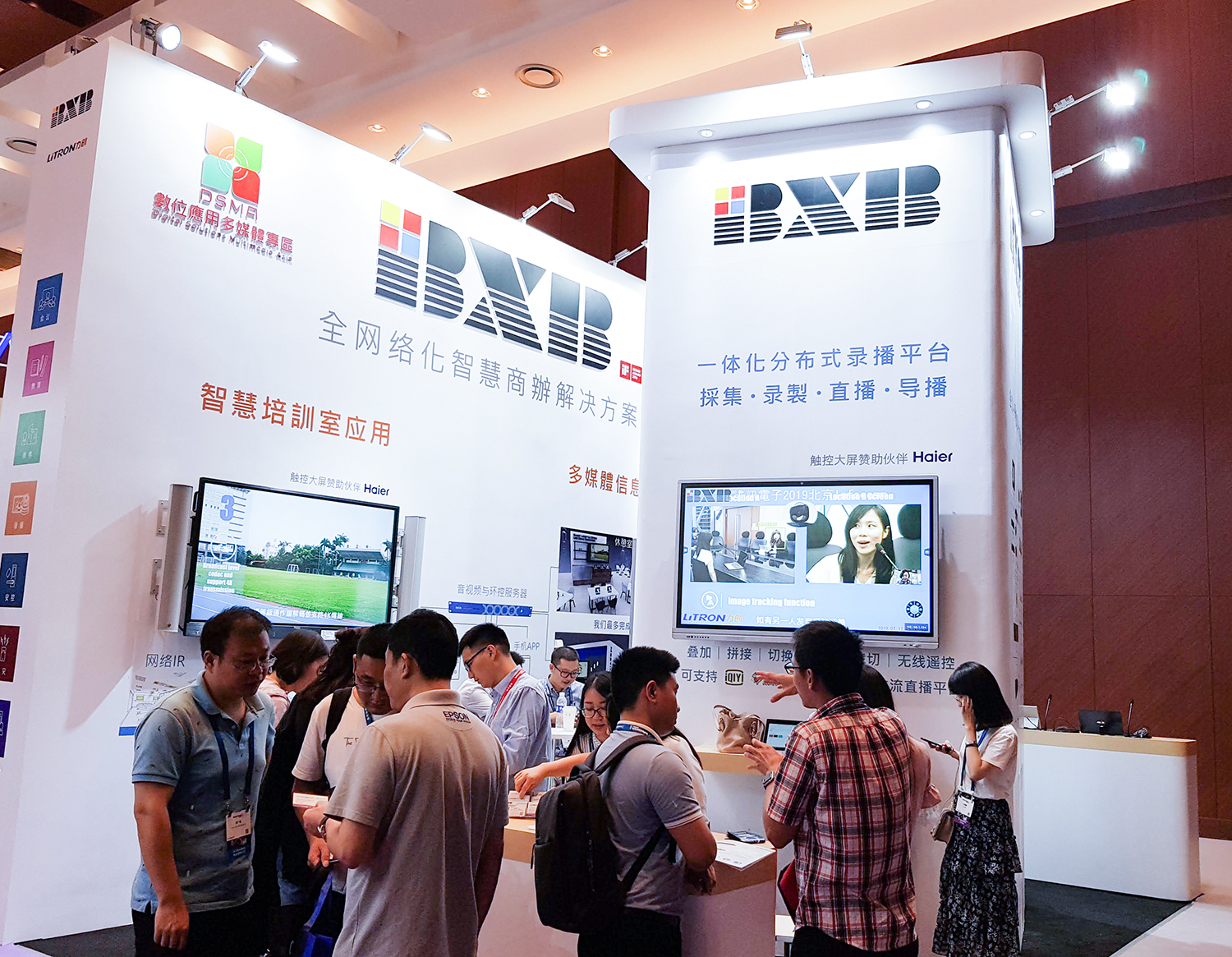 Here are the main features of HDR-731:
One of the exhibited highlights is BXB's IP recording solution, which is also the product getting the most attention. BXB HDR-731 Recording & Streaming CCU can be used for various applications such as education (remote teaching, digital courses) and corporate training (live-streaming seminars, employee training). BXB has also used HDR-731 for many times on carrying out live-streaming training to our customers via iQIYI and Youtube platforms. Let's check out what HDR-731 can do for you: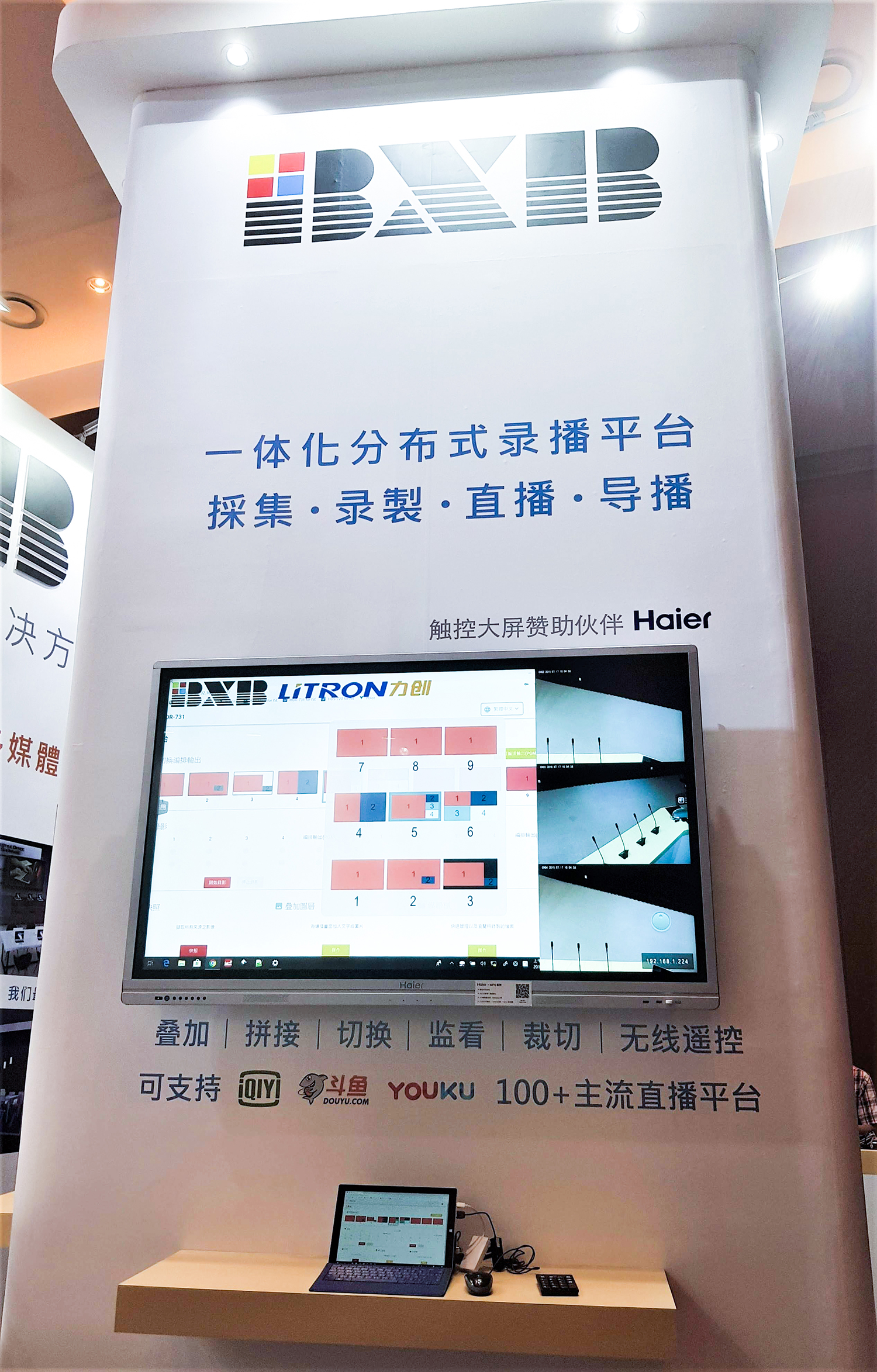 Intuitive web-based interface: you can use the PC or mobile devices via wired/wireless mode for cross-platform configuration, recording, and live-streaming.

Supports BXB's IP camera: via network or HDMI connections, 4 channels of HDMI inputs can be linked to integrated with other equipment easily.

2-CH HDMI outputs: select Multi View quadview or PGM (programmed video) view based on your demand.

Offers various display layouts including quadview, PIP, PBP, etc. It also provides customization for you to design your own display mode catering to the demands.

Supports RTMP, HLS, RTSP, and TS protocols for live-streaming on two different platforms (e.g. Facebook, Youtube) simultaneously.

Built-in 1TB hard drive and supports external USB hard disk and NAS for data saving. You can download or watch the data on-line.

Operated with wireless control keypad, you can quickly switch the PGM displays.
The second highlight is the smart conference solution. BXB introducing the new paperless conference microphone. Connecting to the notebook and streaming the computer's image to the projector or the screen, this can successfully be applied to a paperless conference with a high-quality performance of voice. Besides, with our new product, HDS-720 Network AV controller, you can remotely configure the IP camera's settings, preset points, as well as monitor the screen via IP streaming technique. Providing business a convenience, high efficacy conference environment.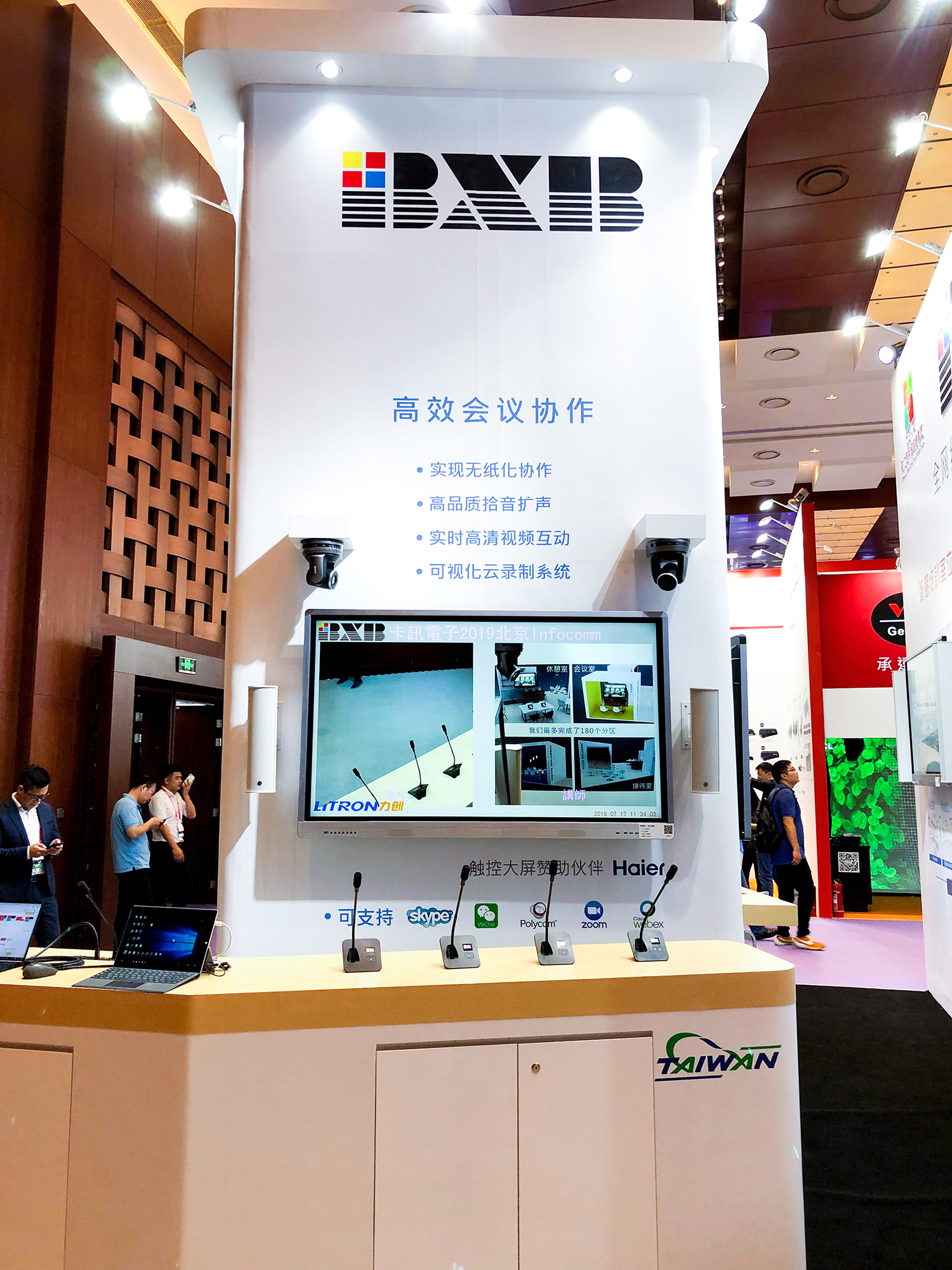 The last highlight is ICP-5000 smart office solution for the application from a single office to the whole commercial building. It's designed with IP network structure and H.264 streaming technique. ICP-5000 can be integrated with various terminal equipment such as IP telephony, digital signage, emergency call button, door access, CCTV, air/temperature detector, even the public transportation time schedule. Achieving the comprehensive integration of the system. For system control, it easy to manage by the WEB-based control and smartphone APP, which providing a smarter workplace environment.
It's been 28 years since BXB established, we designed our product based on our customer's need. Thanks to all the visitors come visite to BXB's booth. All the suggestions and advice of visitors are valuable to us. We would keep innovating and enhancing product functionality, offering more complete and integrative solutions to global clients. 
Finally, BXB appreciates InfoComm's constant supports and attention. We had great experiences and gains from this show. This time BXB's GM Jerry Hung also invited to be the lecturer of the summit to share the outlook of the smart office. All seats are occupied. If you're interested in the smart office application, please contact us for more information. We're looking forward to seeing you again next year!