Infocomm's first exhibition in the Southeast Asia was held in Thailand on 17 May, 2019. To be specialized with the innovation of AV techniques and system integration, BXB certainly participated in this grand event. Powerful range of solutions including smart workplace, smart education, AV conferencing, and IP recording & livestreaming attract crowds of visitors.
Here are the main features of HDR-731:
One of the exhibited highlights is BXB's IP recording solution, which is also the product getting the most attention. BXB HDR-731 Recording & Streaming CCU can be used for various applications such as education (remote teaching, digital courses) and corporate training (livestreaming seminars, employee training). BXB has also used HDR-731 for many times on carrying out livestreaming trainings to our customers via iQIYI and Youtube platforms. Let's check out what HDR-731 can do for you: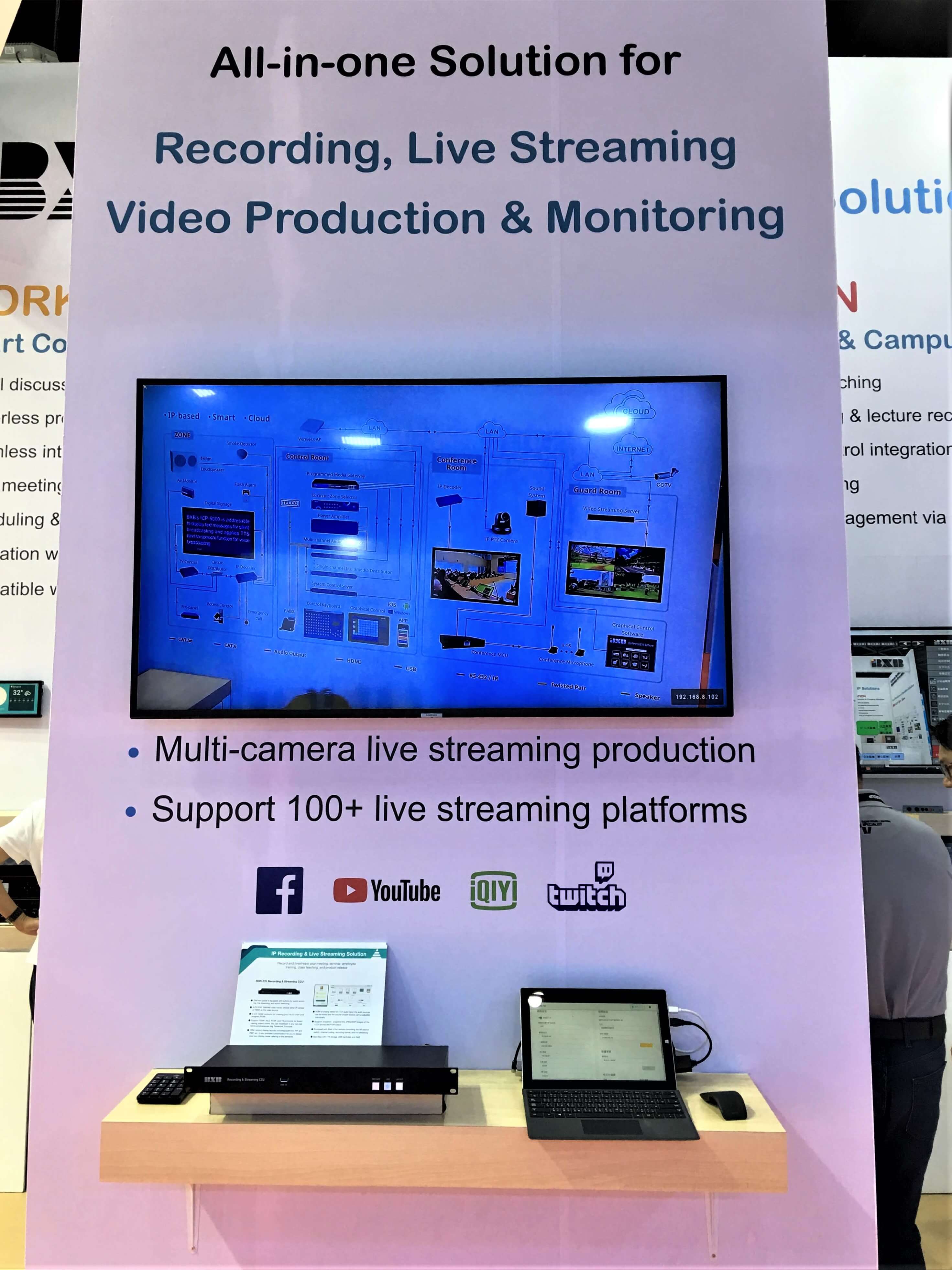 Intuitive web-based interface: you can use the PC or mobile devices via wired/wireless mode for cross-platform configuration, recording, and livestreaming.

Supports BXB's IP camera: via network or HDMI connections, 4 channels of HDMI inputs can be linked to integrated with other equipment easily.

2-CH HDMI outputs: select Multi View quadview or PGM (programmed video) view based on your demand.

Offers various display layouts including quadview, PIP, PBP, etc. It also provides customization for you to design your own display mode catering to the demands.

Supports RTMP, HLS, RTSP, and TS protocols for livestreaming on two different platforms (e.g. Facebook, Youtube) simultaneously.

Built-in 1TB hard drive and supports external USB hard disk and NAS for data saving. You can download or watch the data on-line.

Operated with wireless control keypad, you can quickly switch the PGM displays.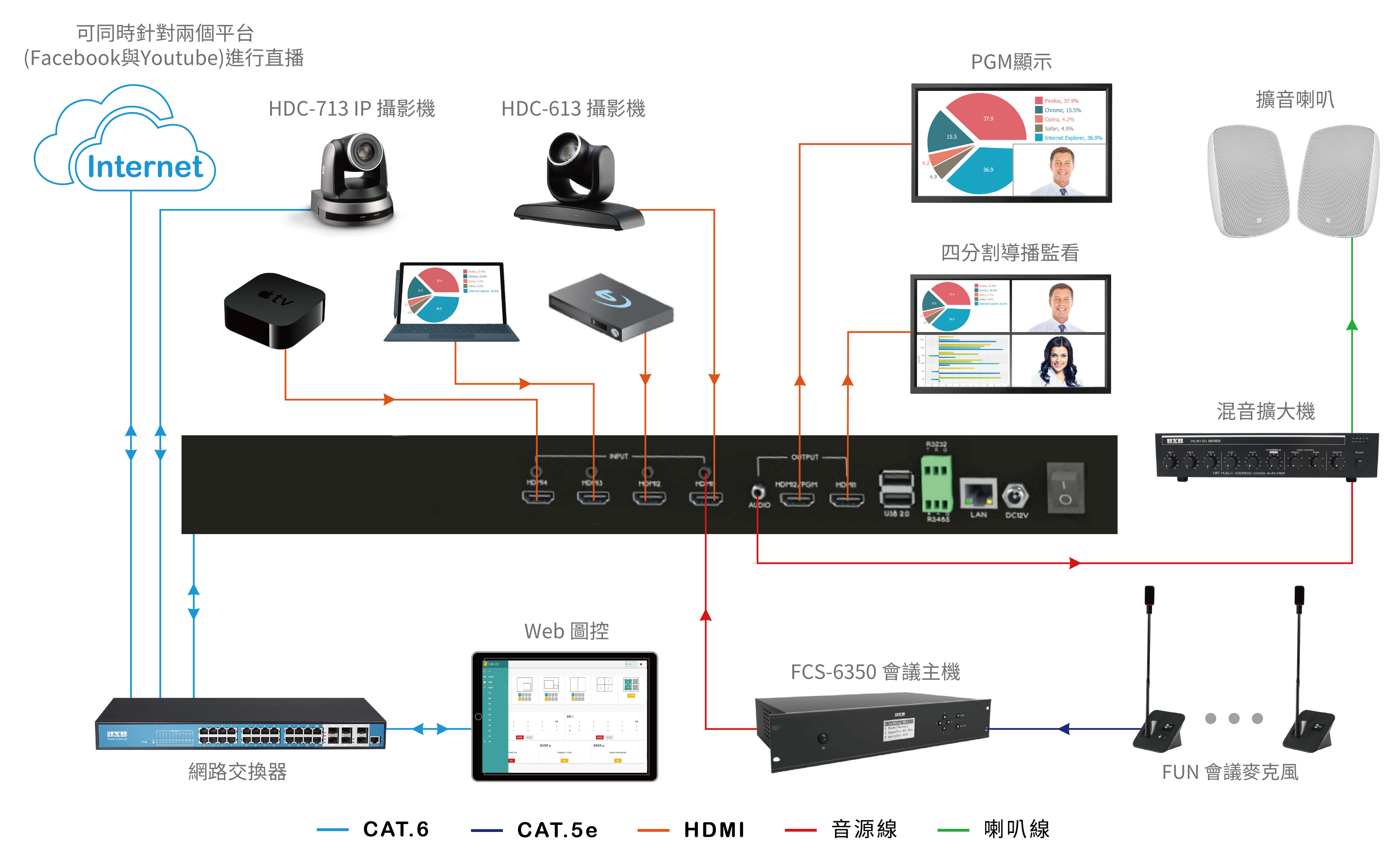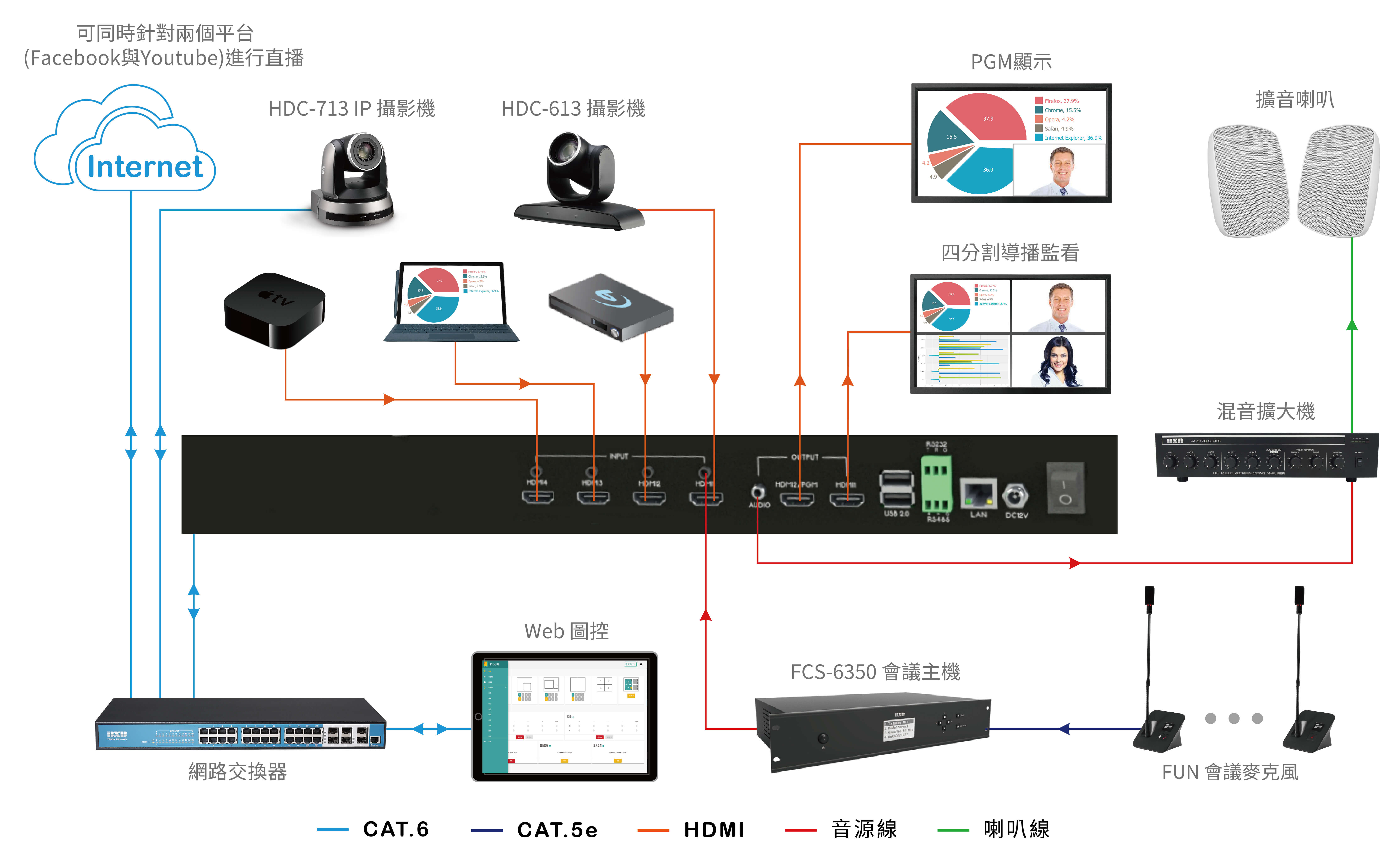 The second highlight is BXB's new product- HDS-720 Network AV Controller. Via IP streaming technique, you can remotely configure IP camera's settings, preset points, as well as monitor the screen. It supports the total of 1011 points (conference unit x 1009 + HOME point + panorama view) and controls the maximum of 16 cameras. Moreover, the equipped RS-232, RS-485, and RJ45 ports can connect with BXB's UFO-2050 Conference MCU, FCS-6350 Conference MCU, and HCK-700 Compact Camera Controller. Applied to meetings, teaching, and seminars, HDS-720 is a great tool for image auto-tracking, making all the attendees instantly know the present speaker.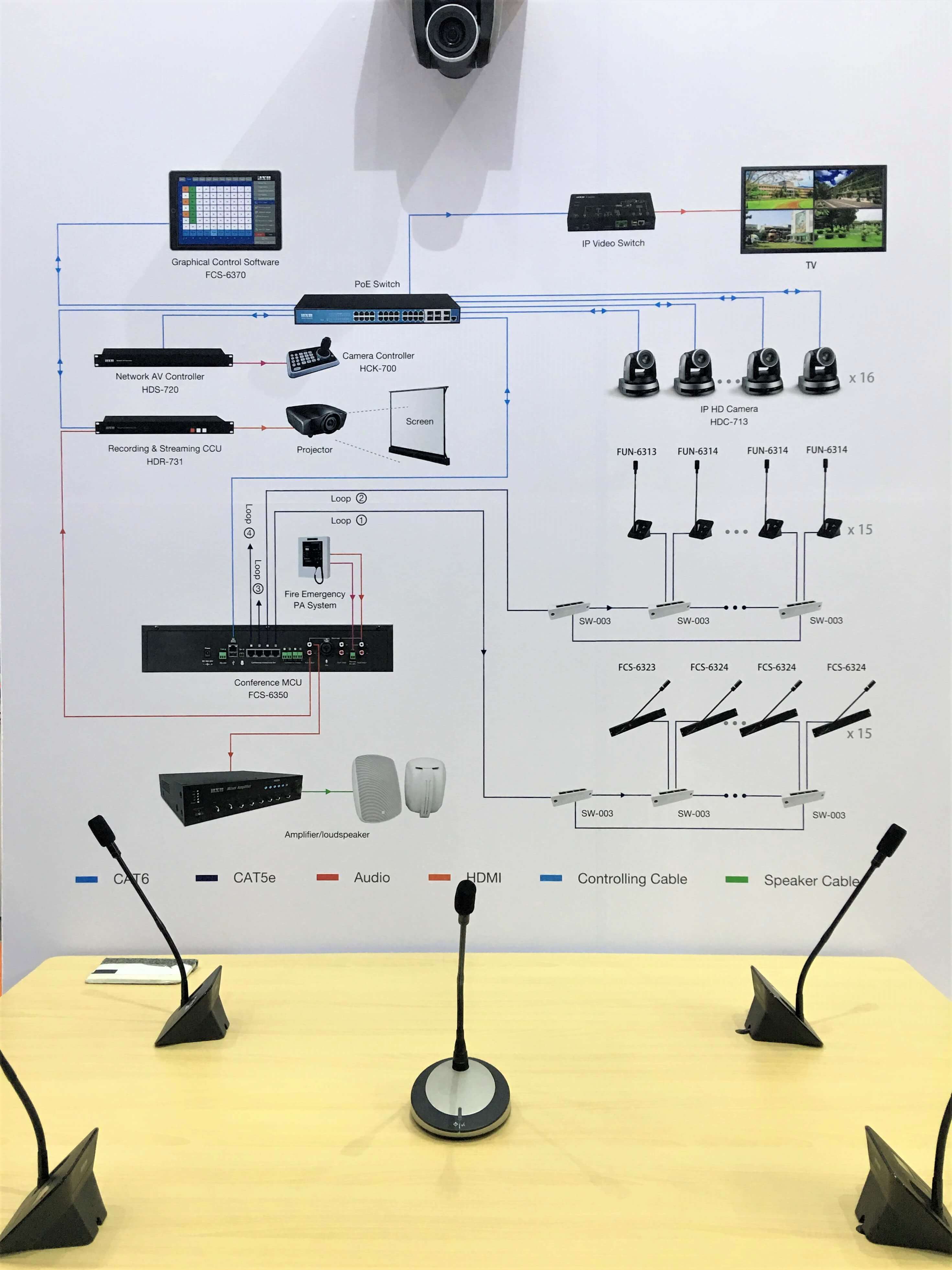 The last highlight isICP-5000 smart education solution for the application from single classroom to the whole campus. It's designed with IP network structure and H.264 streaming technique. ICP-5000 can integrated with various terminal equipment such as emergency call button, door access, CCTV, air/temperature detector, and BXB's IP recording system. Via the IP camera, the interaction between teacher and students can be recorded. The data can be further uploaded to the cloud or USB hard disk and then livestream to other classrooms for remote teaching.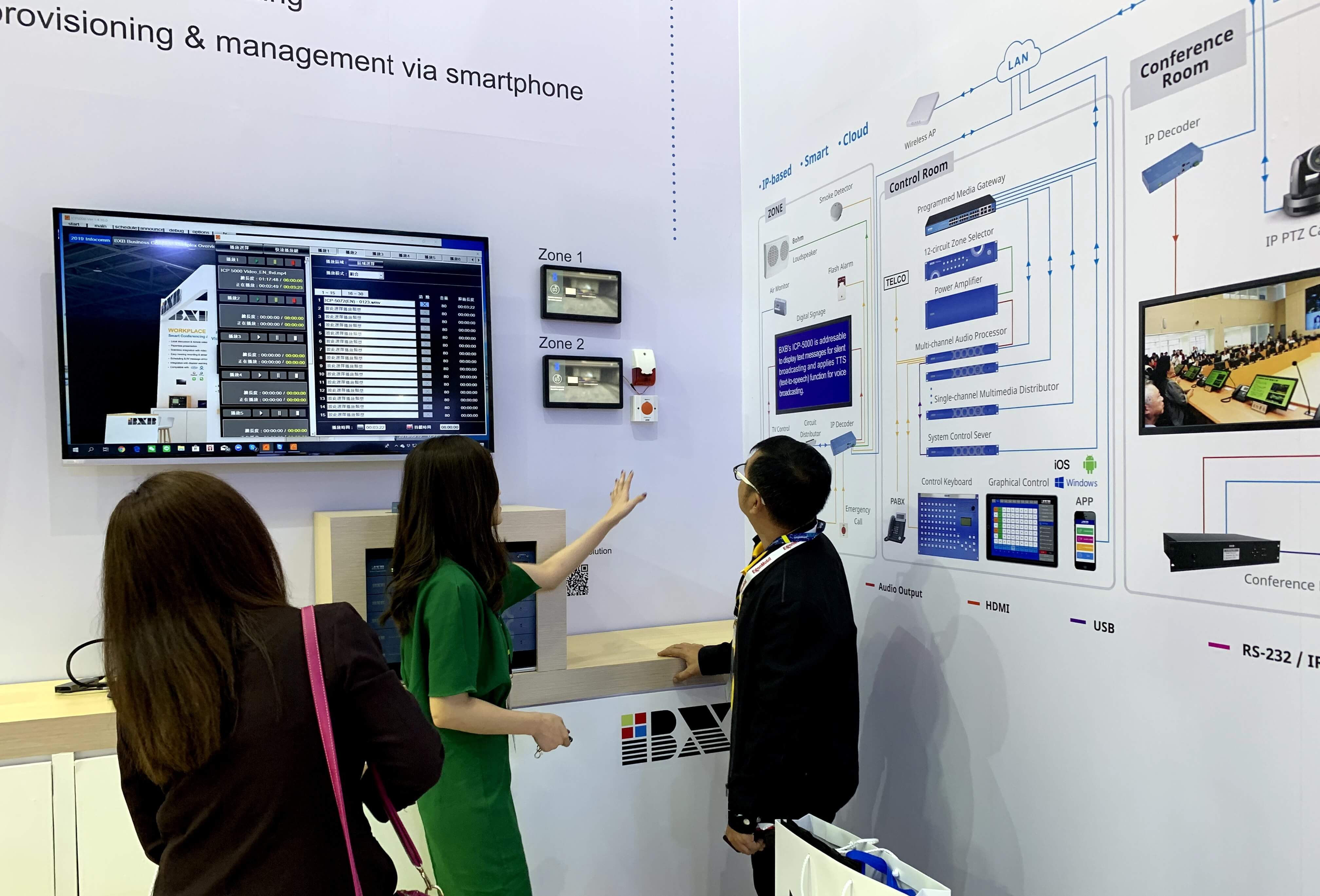 Additionally, ICP-5000 can deliver 8-CH of AV signals simultaneously without delay. It enables text-message display, TTS (text-to-speech) broadcasting, livestreaming, recording, and environmental control. You can also use BXB-developed APP via smartphone to remotely execute AV broadcasting, telephone broadcasting, and streaming broadcasting, making message announcement more instantly and conveniently.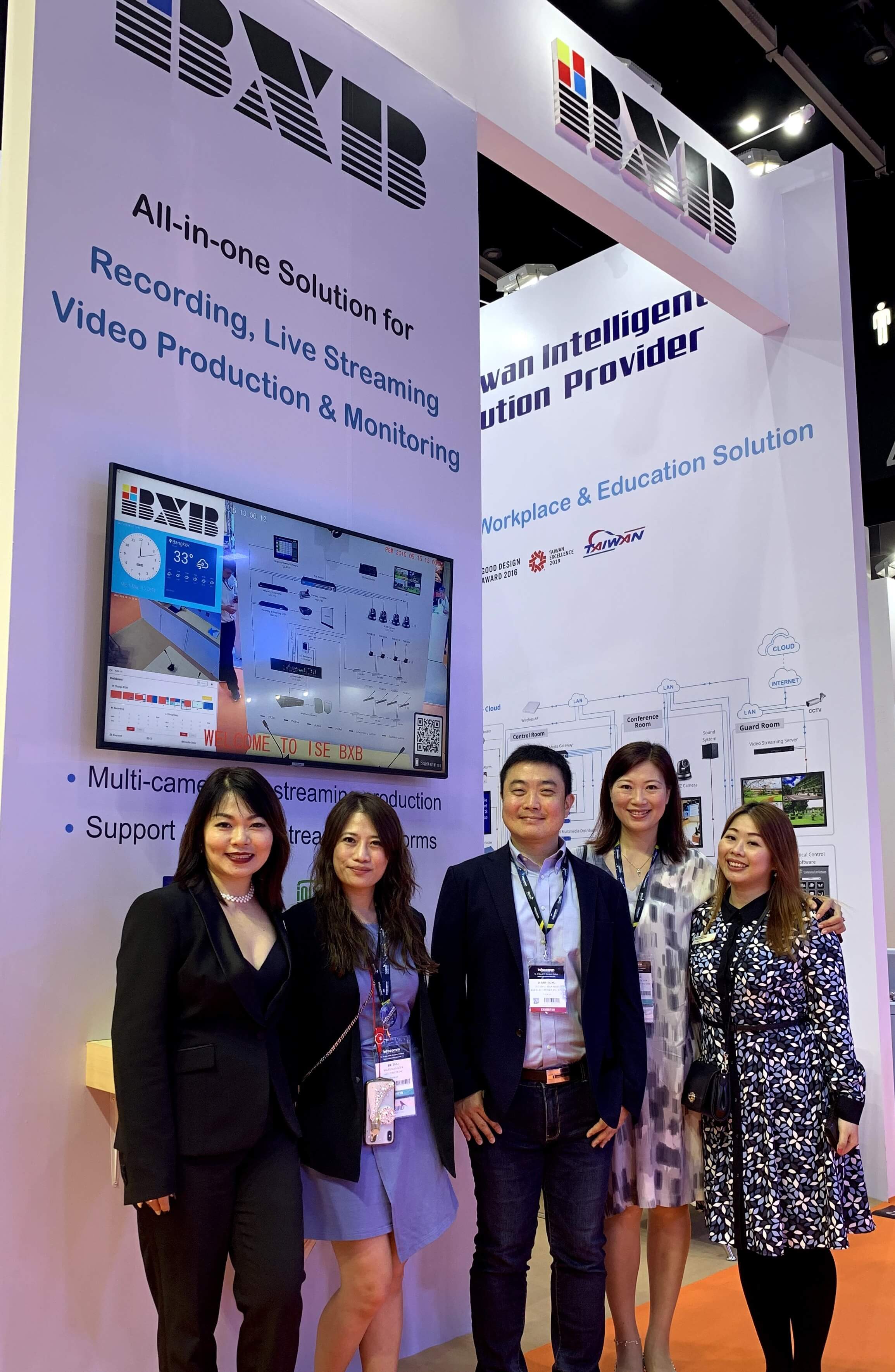 Finally, BXB appreciate InfoComm's constant supports and attention. We had great experiences and gains from this show. All the suggestions and advices of visitors are valuable to us. We would keep innovating and enhancing product functionality, offering more complete and integrative solutions to the global clients.