The Department of Social Welfare and Development (DSWD) is an executive department of the Philippine government that is responsible for the protection of the social welfare rights of Filipinos and promoting social development.
(1) Enables their office to communicate with different DSWD branches and government offices in real-time.
(2) With the current COVID-19 pandemic, the protocols set to prevent the transmission of the virus, including avoiding mass gatherings and strict practicing of social distancing. By providing a conferencing system that is easy to use and compatible with various video conferencing software, it will allow their office to do so with ease.
(3) In addition to the technical requirements, all equipment proposed must fit and adjust to the existing structural layout of the office as it cannot be altered or removed.
In response to the client's requirements, BXB recommends the QCon Video Conferencing System. Qcon system can easily be connected to a PC / Laptop via a USB Cable. It is equipped with a video tracking camera and a media streaming processor. It is also compatible with various video conferencing software such as Skype, Google Meet, Microsoft Teams, Zoom, WebEx, etc. which allows the client to select one that works best for them, eliminating the need to purchase new software.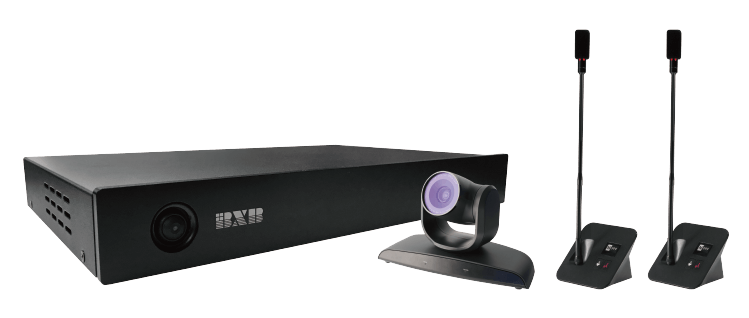 The FUN-6313/6314 conference microphone used in this solution is equipped with cardioid sound reception. This allows only the speaker's voice to be heard and reduces unwanted background noise and feedback, giving the client a smooth and pleasant meeting experience. The FUN microphones, unlike other microphones in the market, are simple and compact (base: 115mm x 100mm) taking up minimal desk space. This particular design feature enabled the FUN microphone to win the German IF Design Award.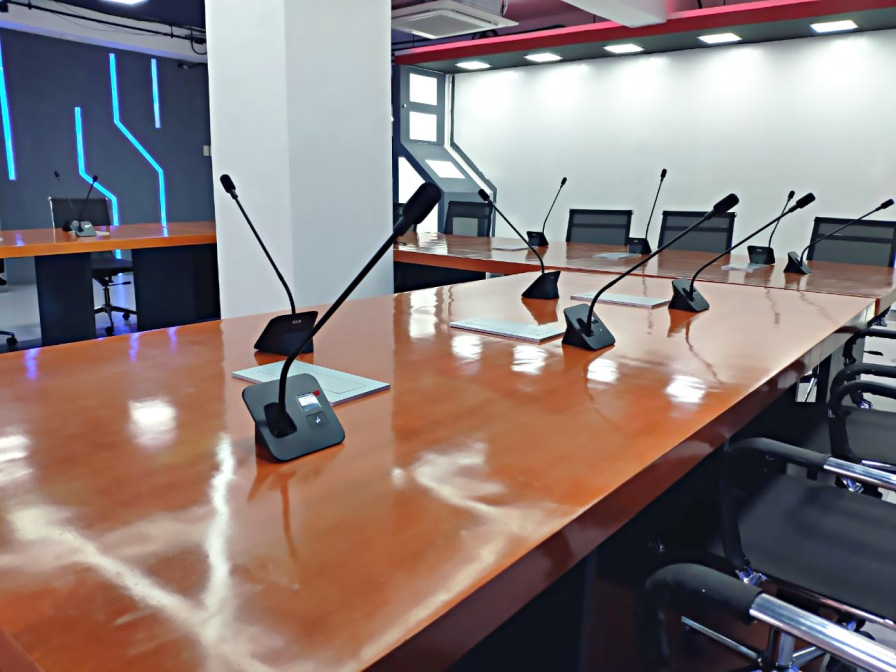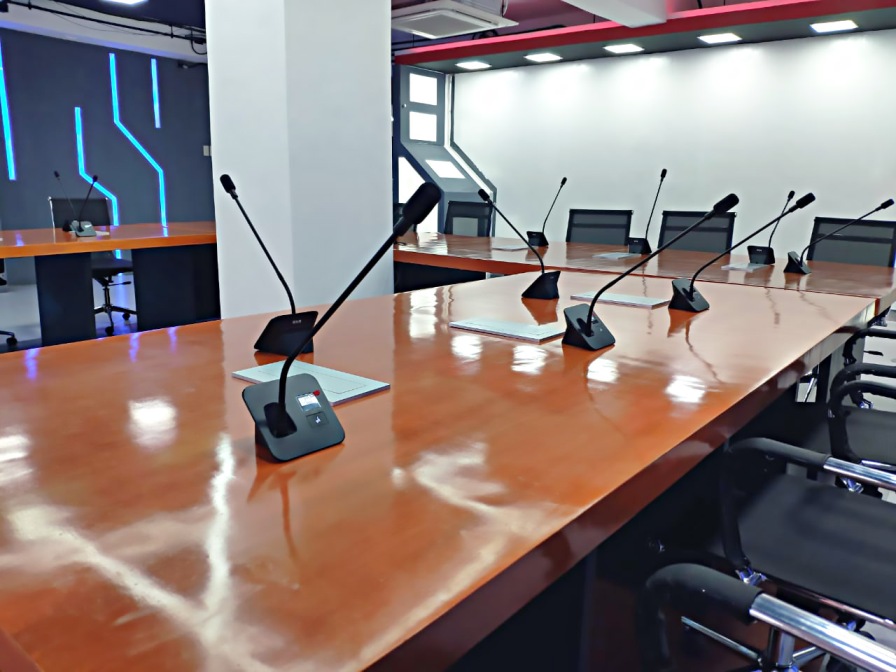 The HDC-613 HD PTZ USB Camera can automatically pan and zoom towards the speaker with just a push of a button. This allows remote participants to see who is currently speaking instead of just having a full wide view of the room. Most face-to-face meetings may be impossible at the moment due to COVID-19 restrictions. With the help of digital audio-visual technology, partners may still participate virtually, and meetings can still run efficiently and effectively.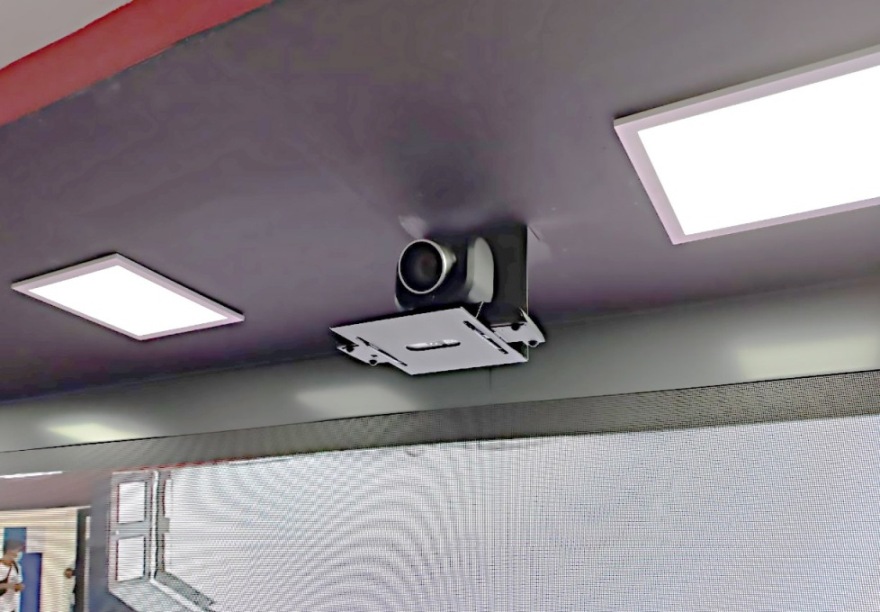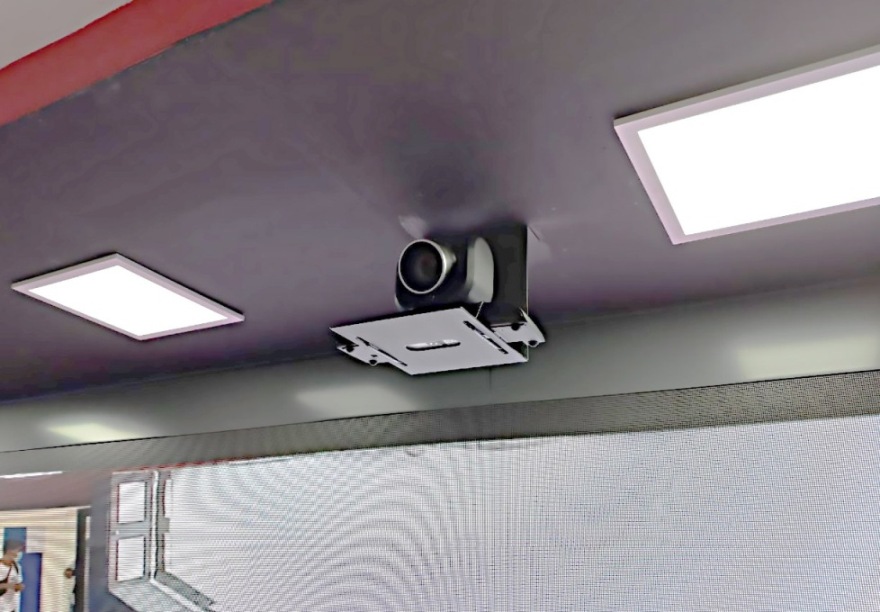 ▲ Set the preset point in advance, you can easily deploy the speaker's image auto-tracking during the meeting.
Besides, the HDR-731 Streaming Media Processor integrated into this solution allows the user to manipulate 4 different HDMI sources into one layout which can be recorded through its built-in 1TB internal hard drive and streamed via Facebook, YouTube and other major streaming platforms. This is suited for lectures, press conferences, seminars, training and other online activities.
As COVID-19 changes the way we conduct meetings, the demand for video conferencing and live broadcast solutions increases. Meeting room set-ups will no longer be limited to face-to-face meetings or one-on-one video conference meetings; rather, multiple remote participants will participate in meetings at the same time requiring a set-up similar to a command center. In this case, BXB's VDM- AV over IP technology will play a huge role in supporting this requirement. This will allow media projection from multiple sources to large screens, enable sharing of visual information and seamless collaboration through its two-way interaction features.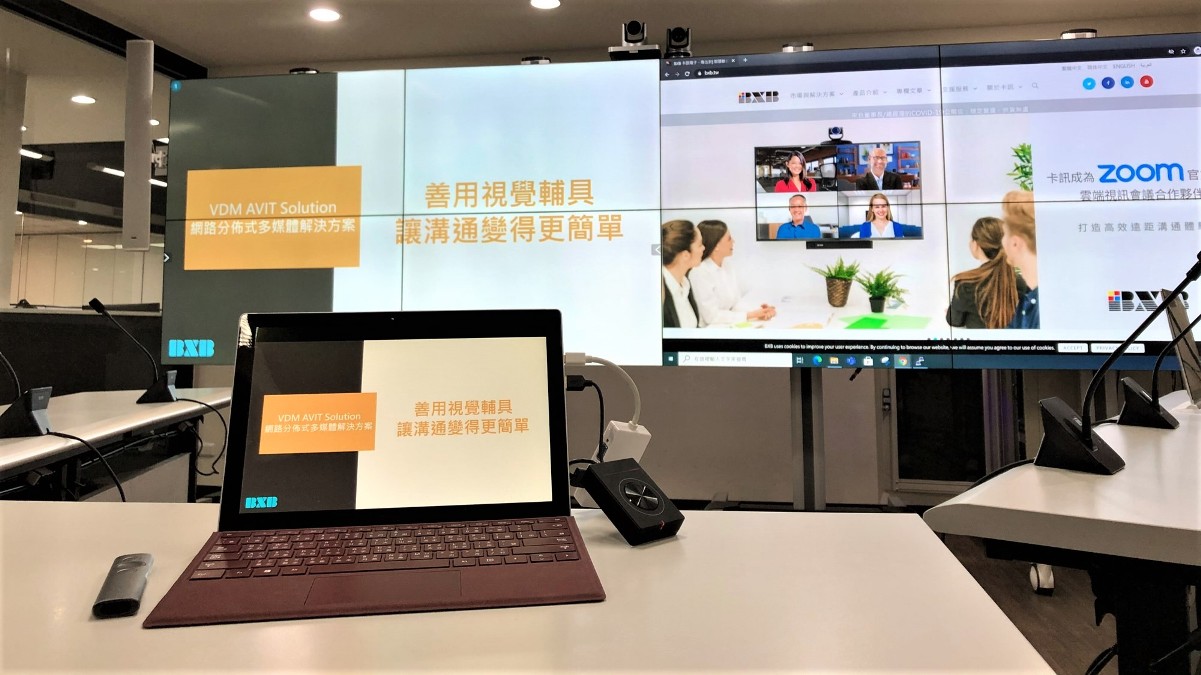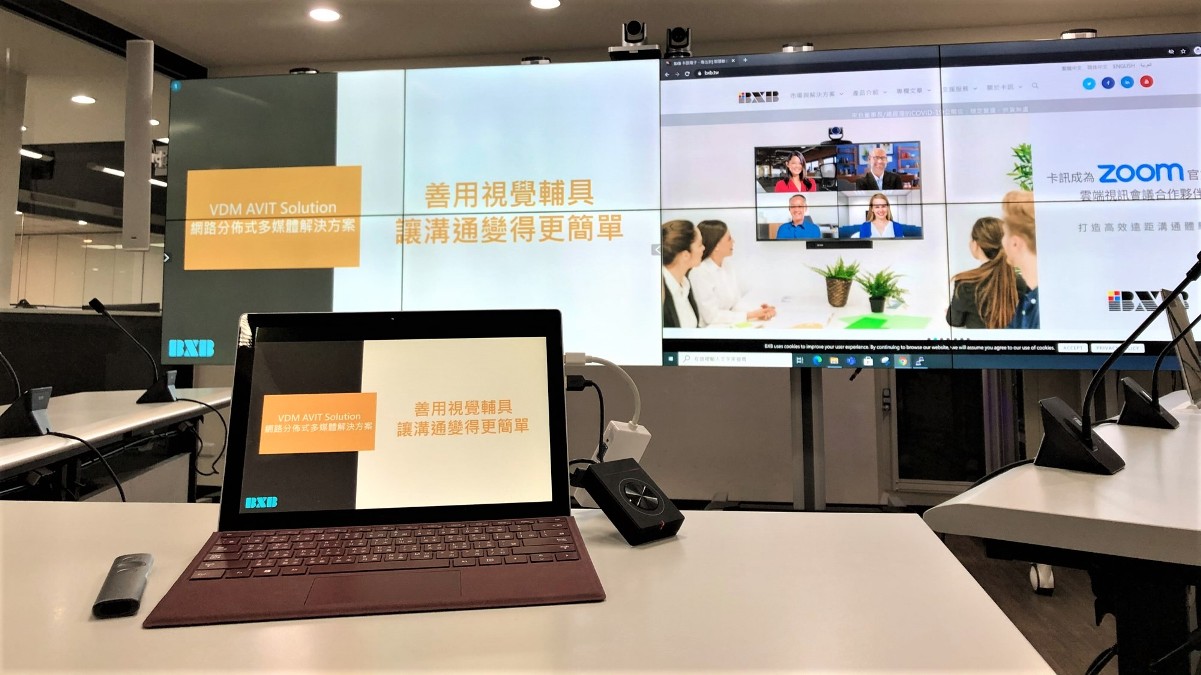 ▲ Just one click to share the multimedia data saved in the smartphone or laptop
with the most time-saving mode.
QCU-100丨Video Conference Control Unit x 1

FUN-6313丨Table-top Chairman Unit x 1

FUN-6314丨Table-top Delegate Unit x 17

WM-43D1R丨43cm Gooseneck Microphone x 18

SW-003丨RJ45 Distributor x 9

CAT5E-25J丨RJ45 2.5M Cable x 8

CAT5E-200J丨RJ45 20M Cable x 1

HDC-613丨HD PTZ USB Camera x 1

PA-5120P2丨240W Mixer Amplifier x 1

AWS-6502丨Waterproof Speaker x 2

WS-651T丨6.5″ ABS Pendent-ball Speaker x 4

HDR-731丨Streaming Media Processor x 1
If you have any inquiry of meeting room arrangement, please contact us directly!