Medellin is the second-largest city in Colombia. This meeting room is the internal meeting room of Contraloría General de Medellín.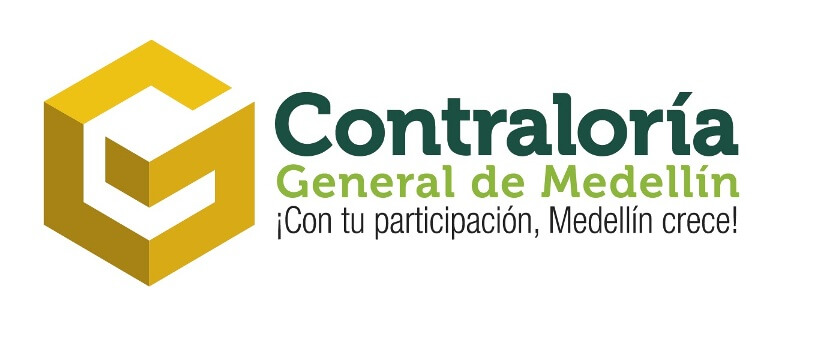 Officials in government agencies often hold important meetings. In addition to clear sound quality and a stable conferencing system, a high-quality video image is also essential. There are two conference rooms in this case that should be equipped with video conferencing and meeting capturing and recording.
The BXB FCS-6300 series is regarded as the most ideal solution for the customer. This system features simple wiring and multiple meeting modes for users to choose from, including Normal Mode, Chairman Mode, Override Mode, and FIFO Mode. Users can choose the appropriate mode for different meeting scenarios. In addition, combined with the HDS-720 Network AV controller, it can connect with the PTZ camera for speaker's image tracking, making the present speaker be on the screen in real-time.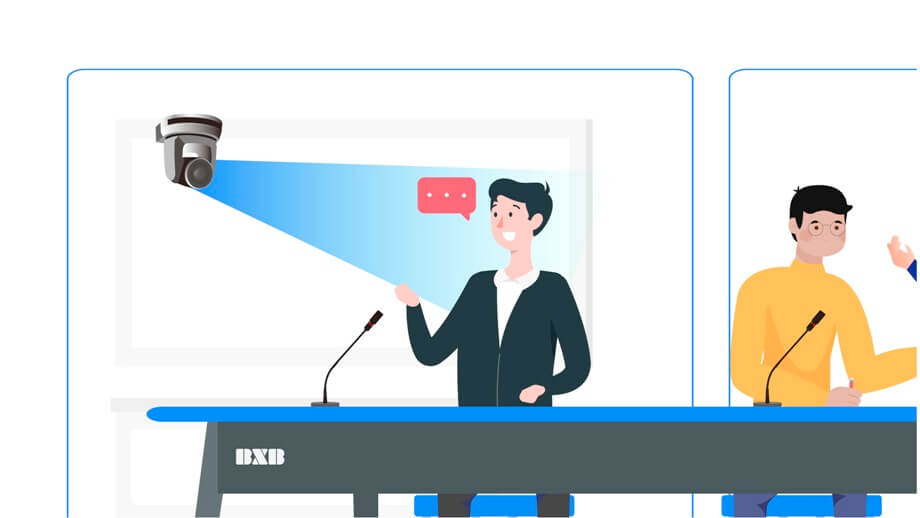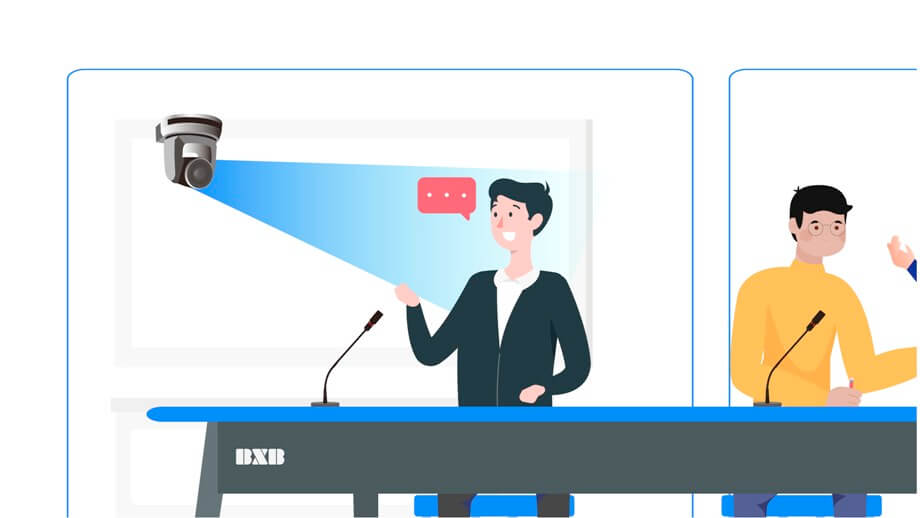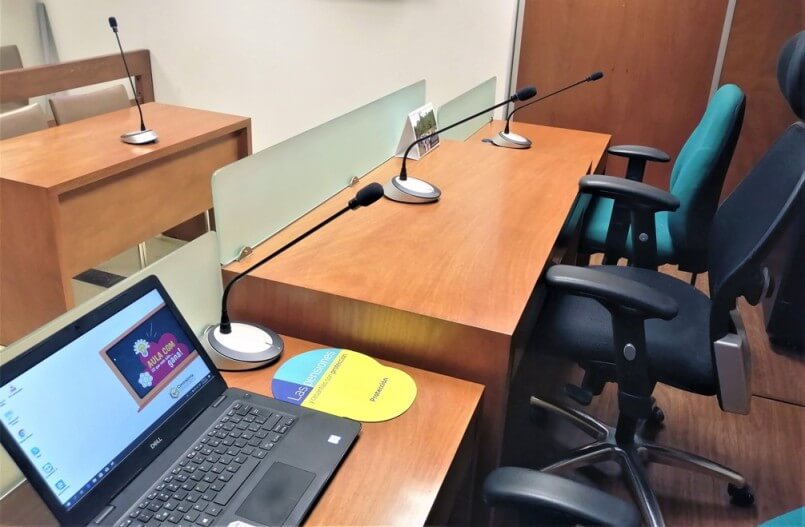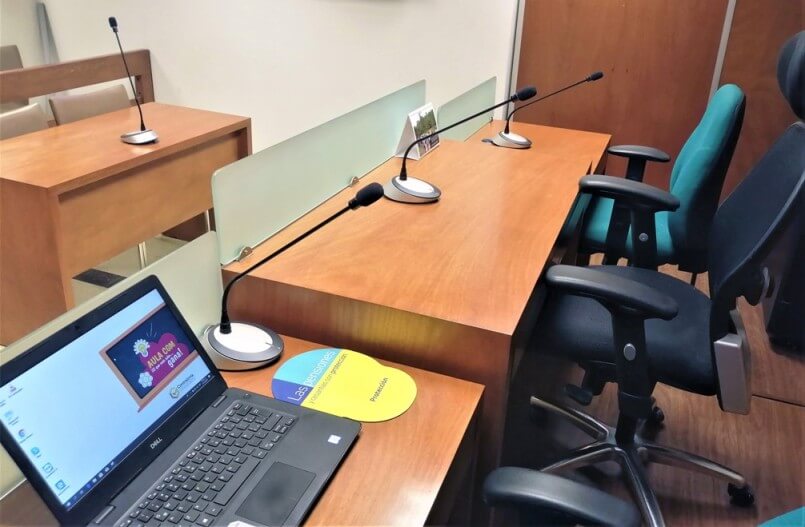 The special thing about this case is that the system is compatible with Polycom for multipoint video conferencing, which fully demonstrates the high-integration performance of BXB products. Besides, this case sets a video streaming system with BXB HDR-731 Streaming Media Processor. By setting the processor and Polycom video conferencing system in a removable cabinet, BXB makes the meeting room be mobile, which provides the greatest flexibility for the customers.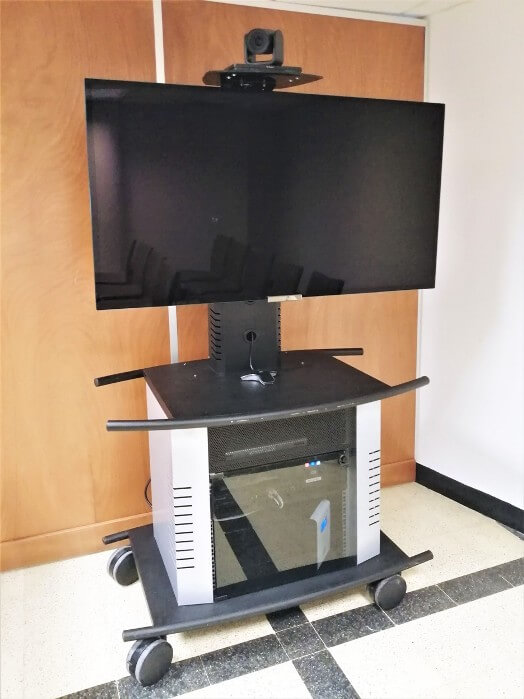 BXB HDR-731 Streaming Media Processor has 4-channel HDMI inputs, which can be connected with cameras, computers, multimedia players, etc. The users can choose the output image to be picture-in-picture, side-by-side or four-split modes as well as self-define the layout, add company LOGOs, texts, time, and dates. At the same time, the edited PGM layouts or the image of 4-CH input sources can be recorded, functional and flexible.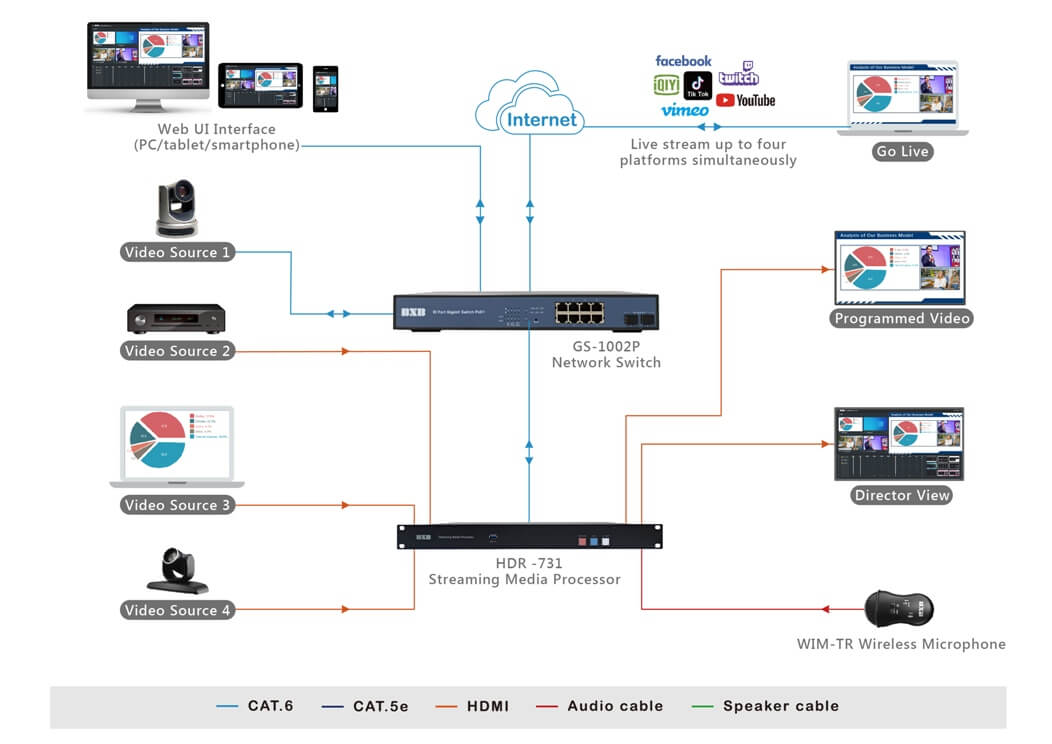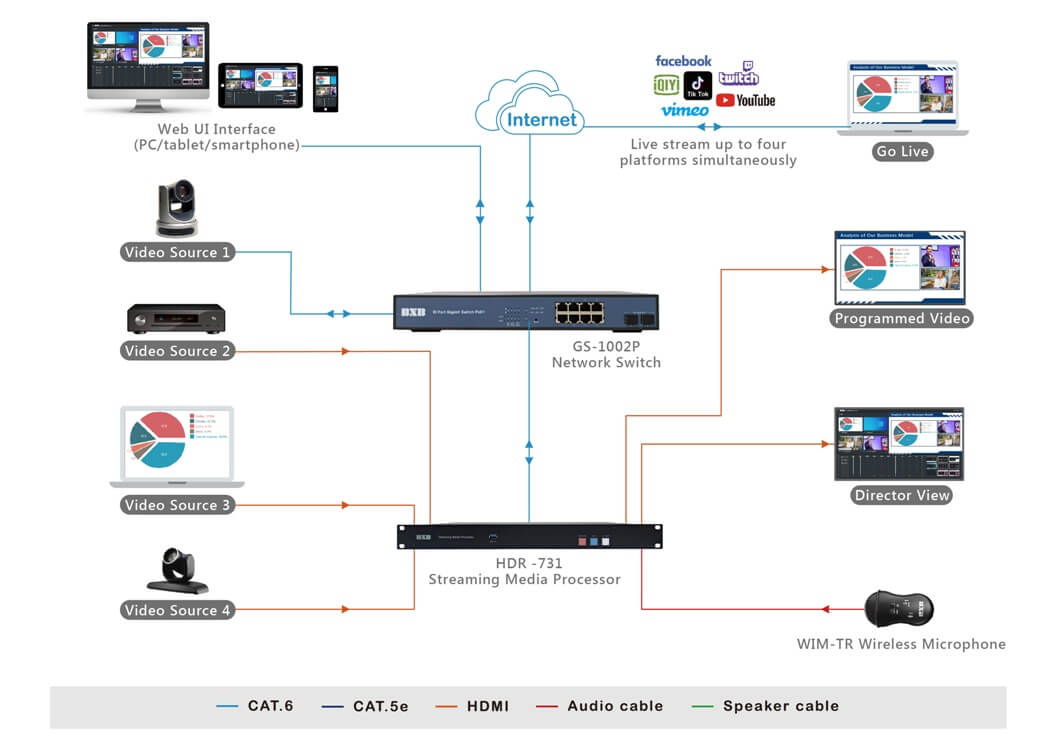 System Expansion in the Future
In the future, with the increasing demands for webcasting, the HDR-731 can help you live-stream the conference to the external/internal network platforms in real-time. A conference room could function for video conferencing, educational training, data collection, remote teaching, marketing, and so on.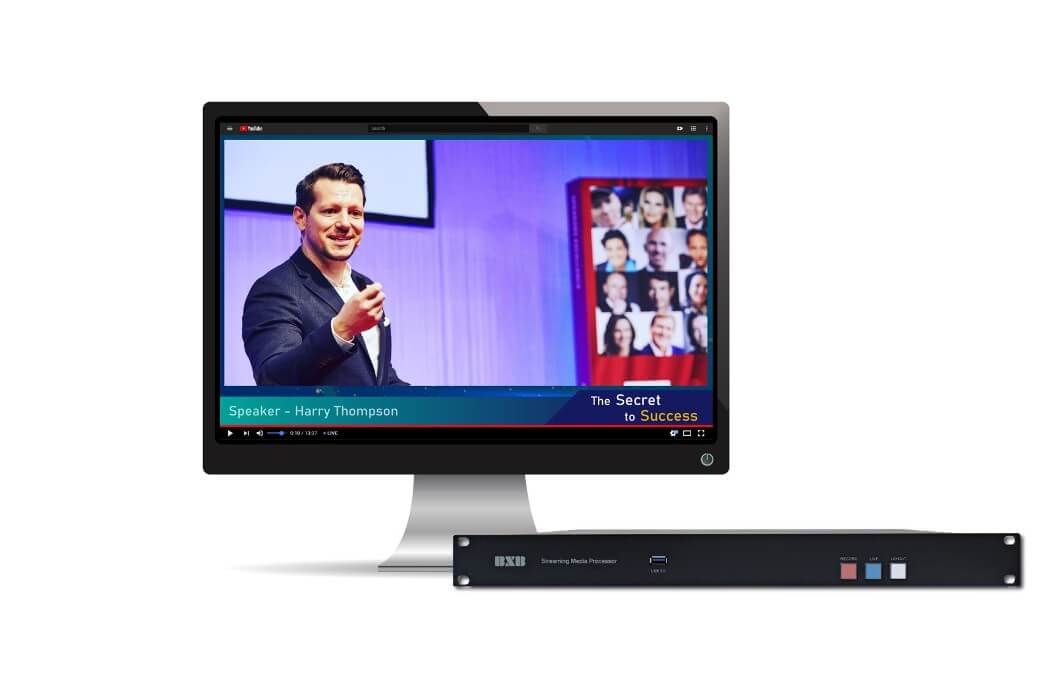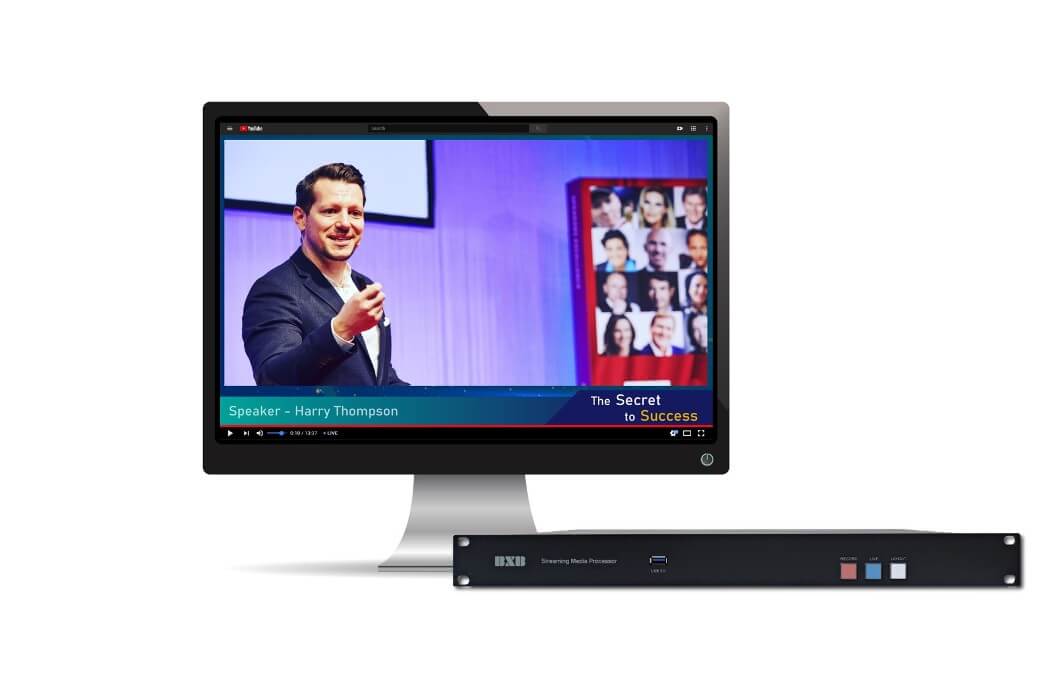 Products Used in This Case
FCS-6350  │ Conference Main Control Unit x 1
HDR-731   │ Streaming Media Processor x 2
HDS-720   │ Network AV Controller x 1
HDC-713   │ HD IP Camera x 2
UFO-6311  │ Table-top Chairman Unit x 1
UFO-6312  │ Table-top Delegate Unit x 10
WM-48C1ST │ 48cm Gooseneck Microphone x 12
CAT5E-200J │ 20M Cat5e Cable x 1
CAT5E-25J │ 2.5M Cat5e Cable x 13
WIM-TR     │ 2.4G Wireless Microphone x 1
PA-5120P  │ 120W Mixer Amplifier x 1
WS-650T   │ 6.5″ Two-way Ceiling Speaker x 1