【Writer/ Dept. of Sales3】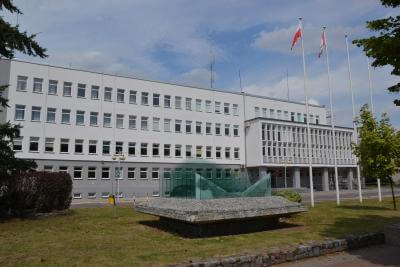 Starost Office of the Poviat, Poland
▶︎ Installation Products / EDC-1000 Conference System
EDC-1051 Conference Main Control Unit x 1
EDC-1023 Flush-mounted Chairman Microphone x 3
EDC-1024 Flush-mounted Delegate Microphone x 18
Kolo is one of the oldest cities in Poland, and a capital of Poviat region. Its agriculture and industrial industries are well developed; many thriving industrial plants contribute to the economic growth. The numerous attractive places and objects are worth visiting for the tourists. Recently, Starost office of the Poviat installed BXB EDC-1000 series in administration department, with the purpose of meetings for education, tourism, and agriculture fields.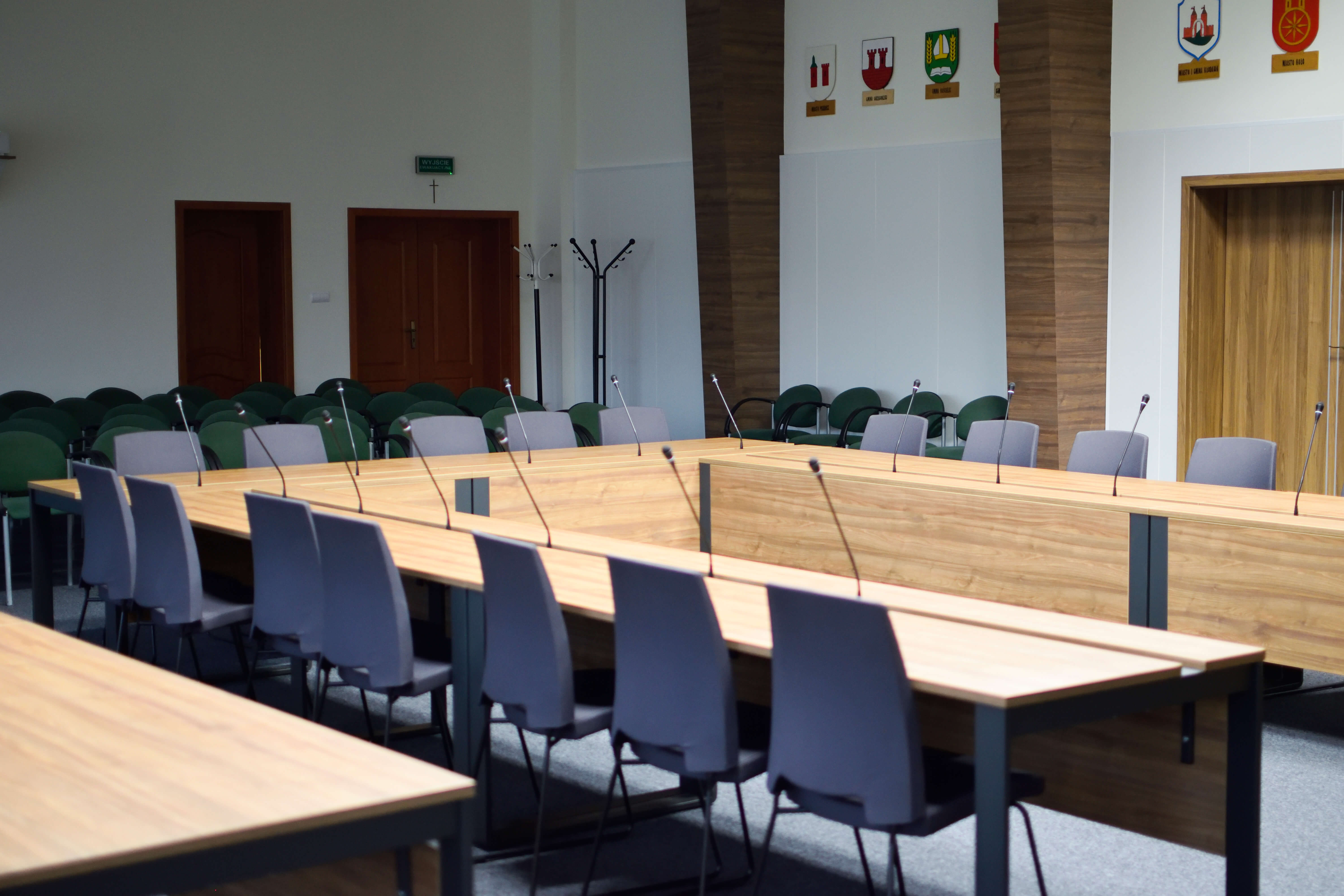 Considering Starost office's decoration and design, the customer requires flush mounted microphones with the best sound quality within their budget. BXB's Poland distributor and long term partner, Monacor Polska, offered EDC-1000 series with 3 chairmen and 18 delegates for this case.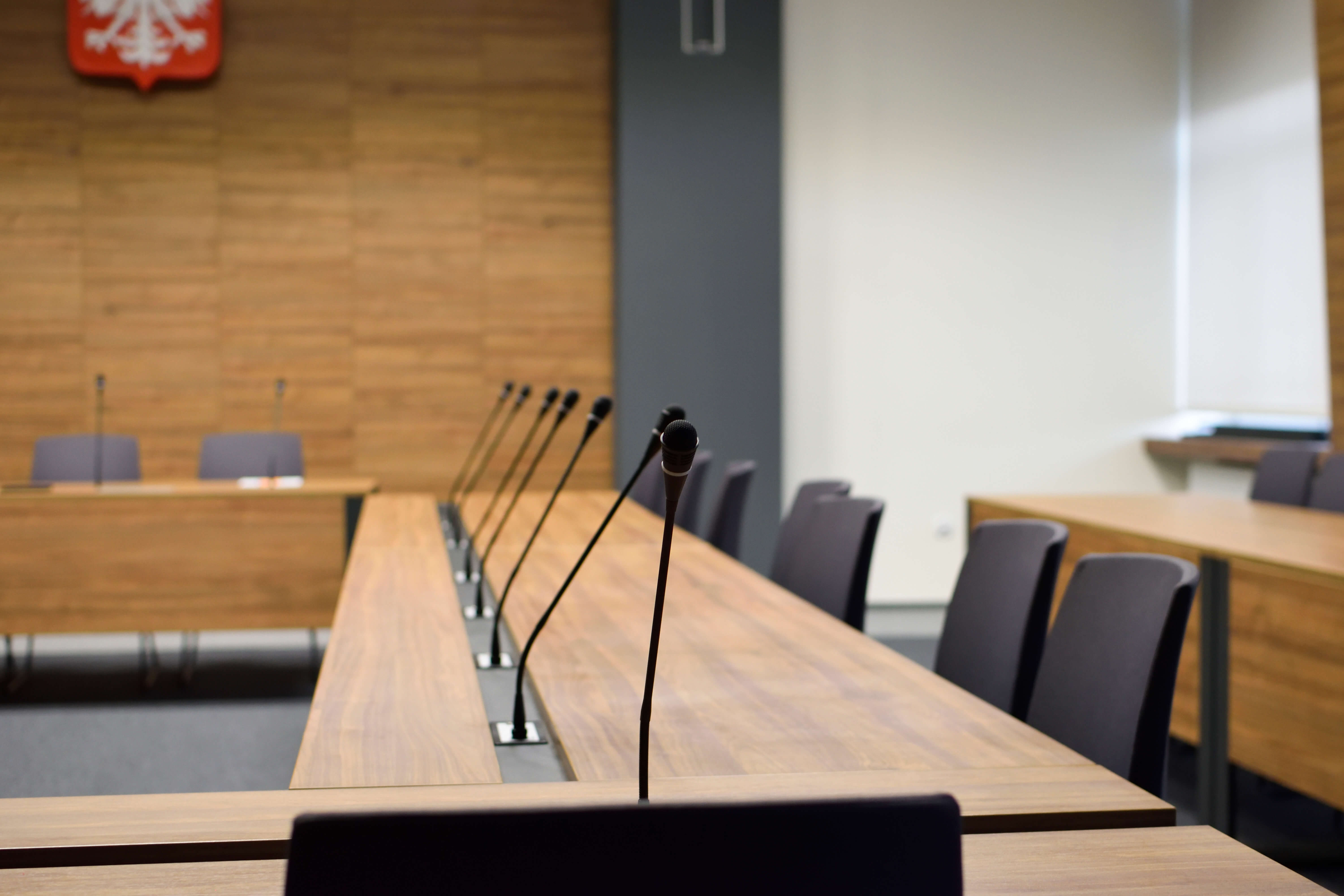 EDC-1000 series has black and white colors of flush mounted unit, made by ABS plastic with 2 jacks for earphone and recording. The chairman unit has a "Priority" speaking button to override delegates. There would be the alarm sound as delegates are being muted. Depending on the meeting requirements, users can change conference modes from Normal to Chairman or Override. Each delegate's speaking time is adjustable (30 or 45 seconds). Furthermore, the equipped XLR plug can connect with other recording and audio equipment. For the project completion, BXB's EDC-1000 can integrate with Crestron Media Presentation Controller M5 and column speakers of Polish producer Rduch.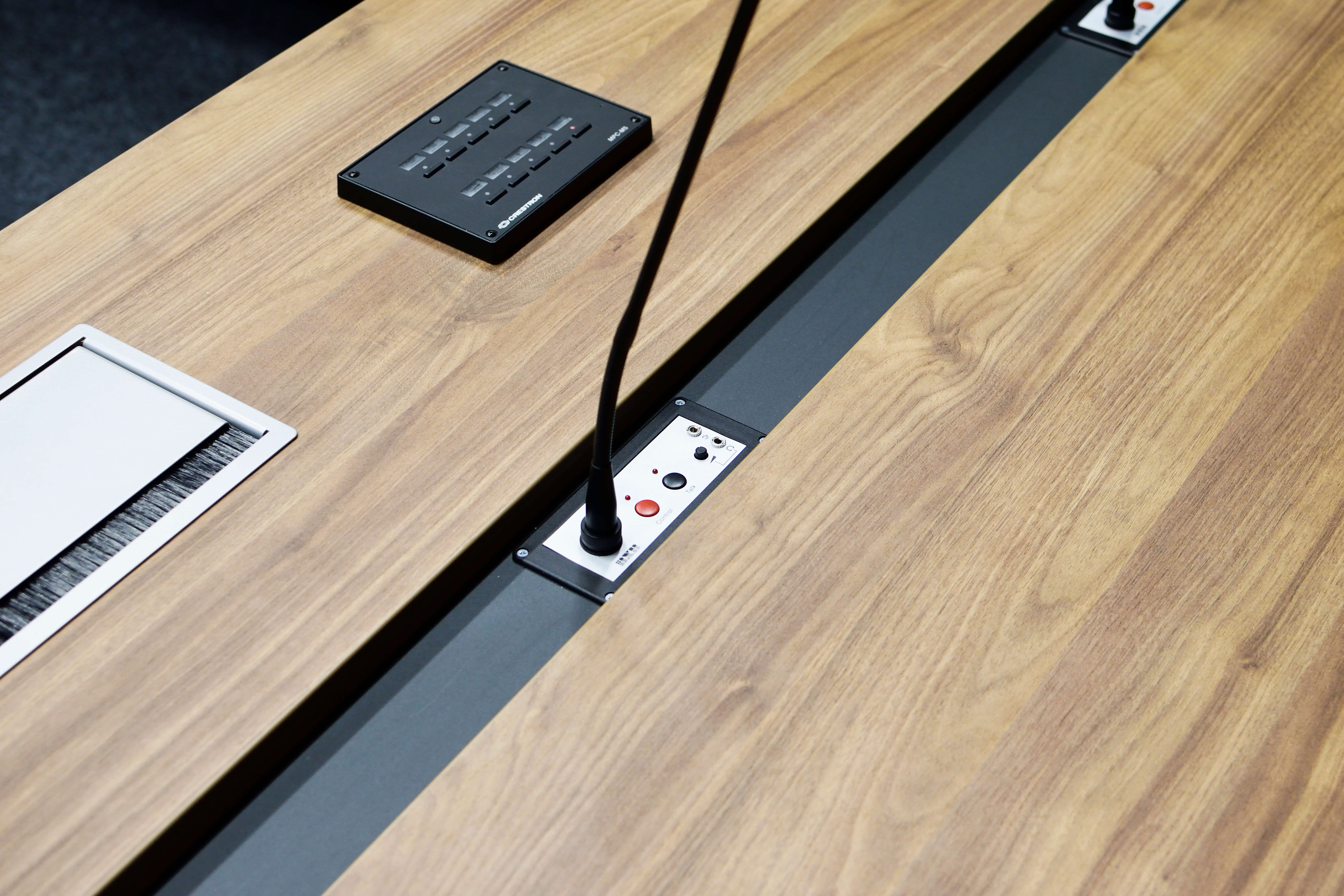 Mr. Adam Borowiecki, the owner of the company who is responsible for this installation, expressed that "BXB conference system is fully accomplished our requirements. Its operation is very easy and intuitive. Thanks to BXB making our meetings more productive and organized"!