Types of conference microphone system
Analog vs. Digital
Analog conference system: signal is transmitted with the analog form. Due to the functional limitations of analog signals, this type of conference system is limited in terms of integration and additional functions despite its moderate price.
Digital conference system: the built-in digital signal processing (DSP) chip offers clear audio quality. It features a wide range of functions and unlimited possibilities for integration. It is the mainstream of the current conference microphone system.
Analog or digital. Digital system is the mainstream

Interference resisted, with good quality and stability

Easy installation and low cost of maintenance

Fixed installation, less mobility

Shielded cable must be used to prevent interference

Ideal for settings where equipment is set-up once and infrequently moved

Infrared rays or Wi-Fi (infrared rays cannot penetrate the wall)

Good mobility; can be set according to the use situation

Inconvenient storage and management

Repeated installation affects the equipment life

Suitable for multi-purpose conference venues where settings need to be changed frequently
Directional Microphones vs. Omnidirectional Microphones
Directional Microphones: this microphone has a pick-up pattern that mainly captures the sound from the front, and rejects the sound from the rear. When a sound signal is amplified, or in a space with poor acoustics, the sound can be picked-up clearly. The mainstream directional microphone, called "Cardioid Directional Microphone", has a heart-shaped pattern , which is very suitable for audio capture in conference applications.
Omnidirectional Microphones: it is suitable for receiving all sounds in a space. However, it also means that it will receive background noises. If there is loud wind noise or cooling system, the sound reception quality will be affected.
Conference Microphone Types
Table-top Mics: it is very suitable for meeting applications with many participants. Table-top mics are placed on the table and can pick up the speaker's voice closely. With a cardioid directional microphone, it offers great sound quality.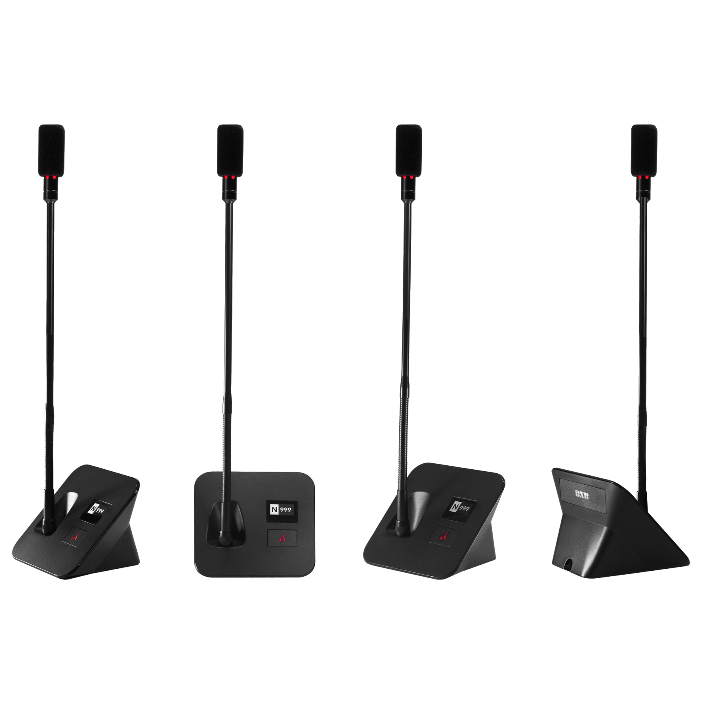 Flush-mounted mics: the basic functions are almost the same as table-top mics. But considering the overall design and aesthetics, the panel is embedded for smooth integration with the meeting table.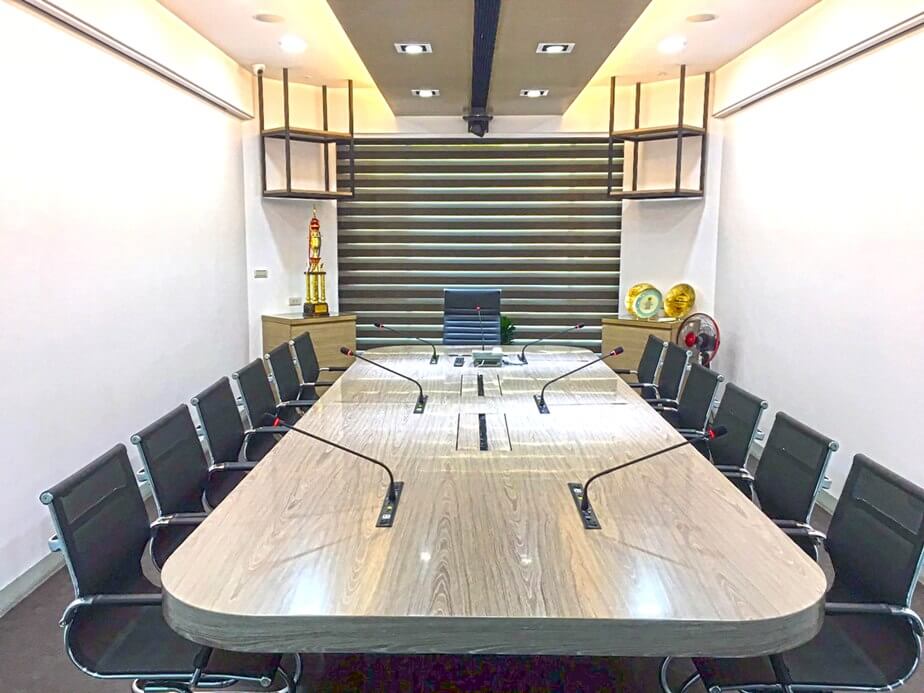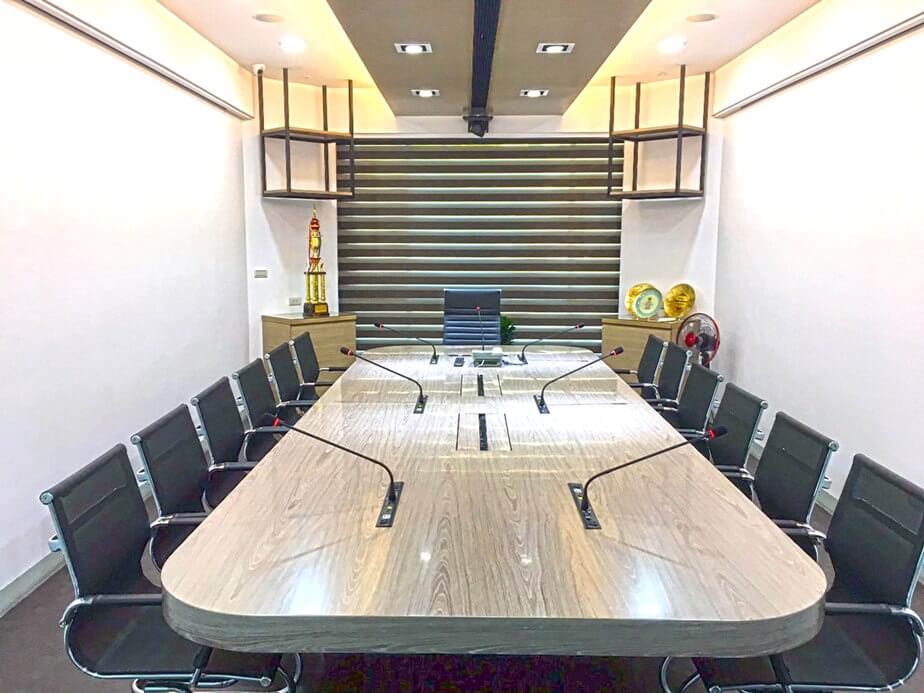 Gooseneck mics: gooseneck microphones are used on podiums or connected to table-top mics. With an adjustable gooseneck, it can capture close-up audio and block background noises. Gooseneck mics are mainly used in auditoriums or large convention rooms so that the speaker's voice can be heard clearly.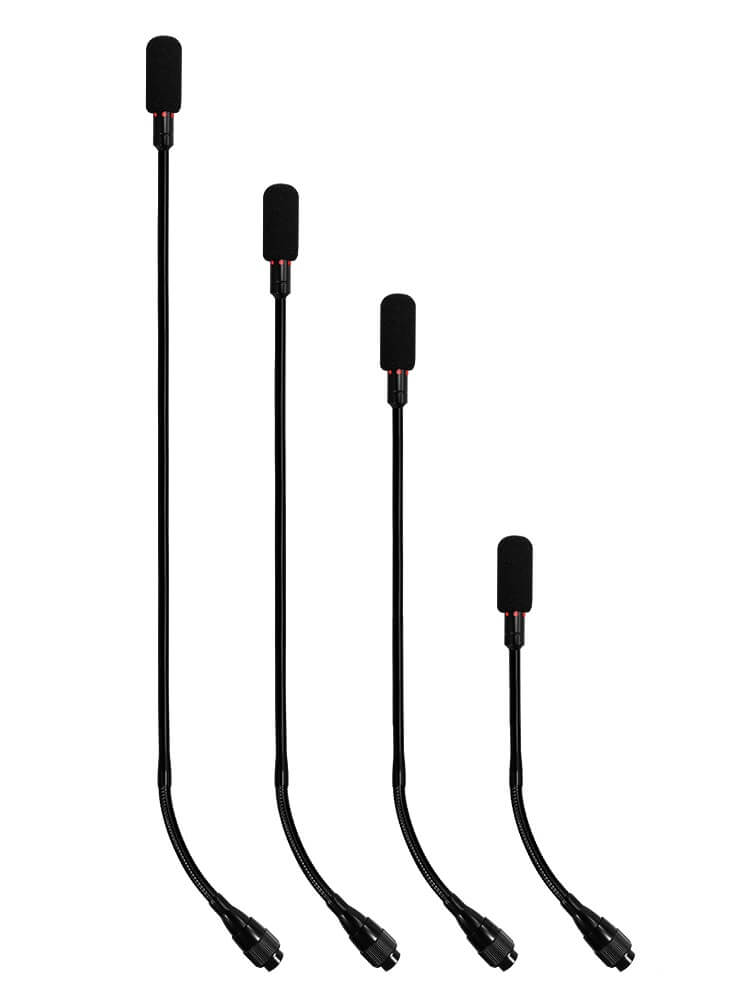 Wearable mics: pinned onto a speaker's collar or headset, which is convenient for gesture, writing or stand-up speech (know more).​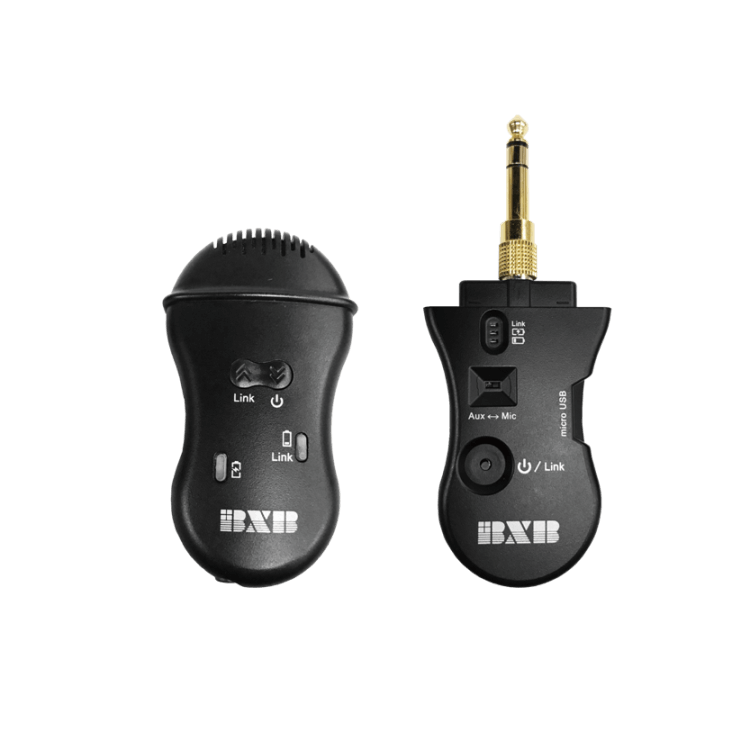 Handheld mics for arm chairs: lecture rooms and meeting halls are normally equipped with arm chairs. The handheld mics can be set inside of the arm for speaking. It greatly decreases the labor cost of delivering microphones to each speaker.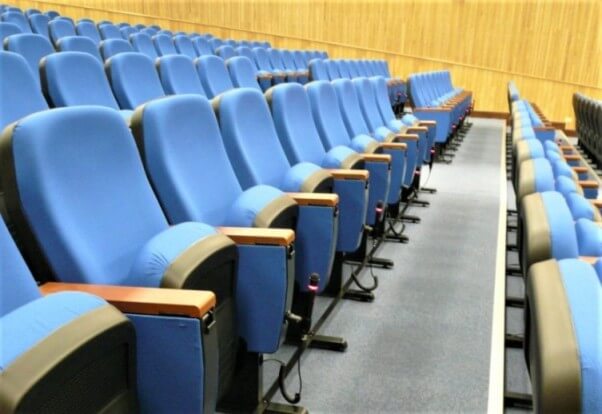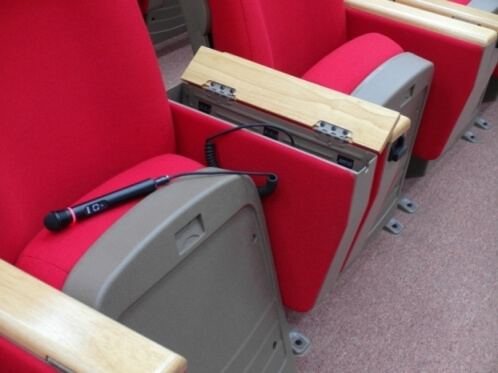 How to choose a conference microphone system?
6 key factors
The following 6 key factors can assist you in purchasing a conference microphone system:
Venue: this is the first and fundamental factor when evaluating a conference microphone system. The layout and space of your venue will determine what kind of system is suitable – wired or wireless.
Application: a good conference system must fit your application needs. It is better to think about the use scenarios first, and then choose the right products and equipment. The above five types of conference microphones can be integrated within a same conference system according to your applications.
Number of participants: you need to know the number of participants in the conference to confirm the total number of microphone units. Most of the MCU can accommodate hundreds of units. Take BXB FCS-6300 digital conference system as an example, it can connect up to 1009 conference units, which can meet the needs of most international conferences.
Sound and signal quality: old analog audio signal is more difficult to control, so the quality is questioned. However, most systems are now digitized to improve audio quality and advanced signal processing. At the same time, it needs to be integrated with loudspeakers, amplifiers and other power amplifiers or systems to ensure the overall sound quality.
Product design: in terms of aesthetic and practicality, there are many detailed designs on conference microphones. For example, when the red indicator on the gooseneck microphone is on, will it interfere with the speaker's vision? Is the base design of the table-top microphone stable? What's the size of the table-top microphone? Does the desktop needs to be trailed when installation?… etc. Details are all factors that affect the success or failure of a conference microphone system. We recommend BXB conference microphone system, a series of award-winning designs – iF design Award, Japan Good Design Award, and Taiwan Excellence Award for many years.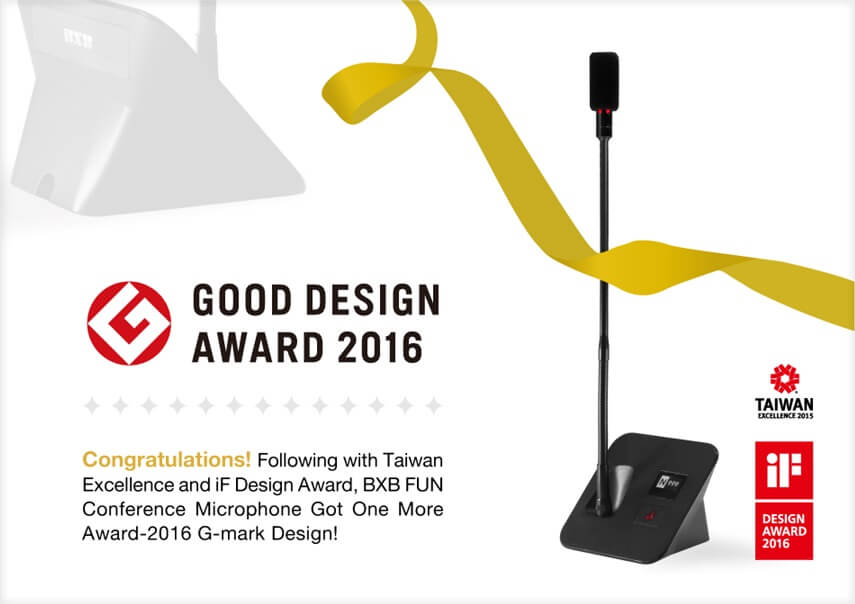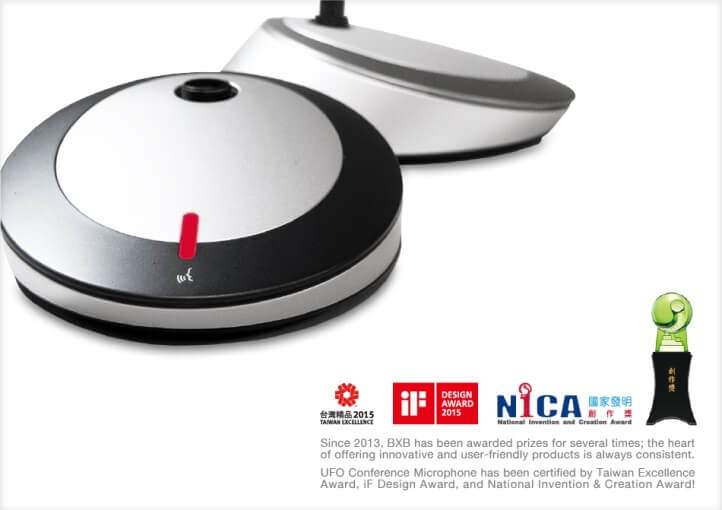 Advanced features and applications
Voting and parliamentary procedure functions

:for example, voting processes, tracking historical votes, secret ballots, etc.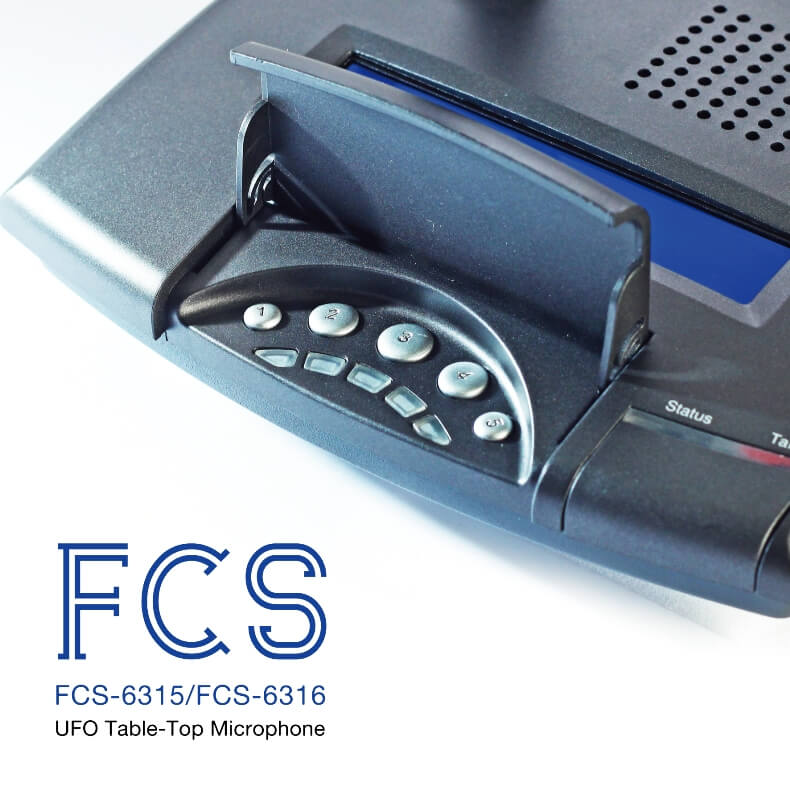 Record, lecture capture and live-streaming: more and more technologies integrate with conference microphone system. Recently, many major conferences, such as national policies or municipal meetings, have been recorded and webcasted to Youtube. BXB provides recording and live-streaming solutions which can be highly integrated with the conference microphone system.
Video conferencing: video conferencing is the trend and more popular than ever – a conference microphone system can be integrated with the PTZ camera and cloud video conferencing software. BXB has a set of video conferencing system that is compatible with mainstream cloud video conferencing, such as Zoom, Cisco Webex, Microsoft Teams, Google Meets, etc, for various conference applications.
There is another topic about the conference system- Why do you need a conference system? What are the benefits of using a conference system? What equipment does a complete conference system include? If you missed it, please visit this page to read more.
If you have any questions about conference system, or you need consultant service on how to plan an international conference room,  you are welcome to leave your contact information and requirements here. BXB will provide you with professional services immediately.