KOBA SHOW 2019 was held in Seoul, South Korea from 5/22 to 5/25, with a total of more than 40,000 visitors in just four days. With the joint efforts of Korean agent Dongkuk Media, Cardcom brings together two solutions, "Smart Office" and "Smart conference Room", including IP direct recording system, multimedia music clock, Full HD PTZ camera controller and award-winning IF in Germany Design Award, Japan G-mark Design Award and Taiwan Boutique Awards and other international awards in one FUN series of digital conferencing system, visiting customers after the experience, are given a high evaluation!
HDR-731 Recording & Streaming CCU supports AV recording, livestreaming, text/image overlay, various layouts, and quick display switch. It supports 4-CH HDMI input connection. The equipped 2CH HDMI outputs can be used for monitoring/previewing and display individually, facilitating users know the equipment status instantly.
Via the intuitive web-browser based interface, you can change/switch the display layouts based on the demans.
Built on the AV streaming, HDR-731 enables you to livestream via two network platforms (such as Facebook and Youtube) simultaneously. The Web-browser based interface is designed for the ease of controlling the CCU, requiring no special software and consideration about the hardware adequacy. HDR-731 can be extensively applied for teaching recording (remote teaching, digital courses), employee training, meeting recording, online shopping, and esports livestreaming.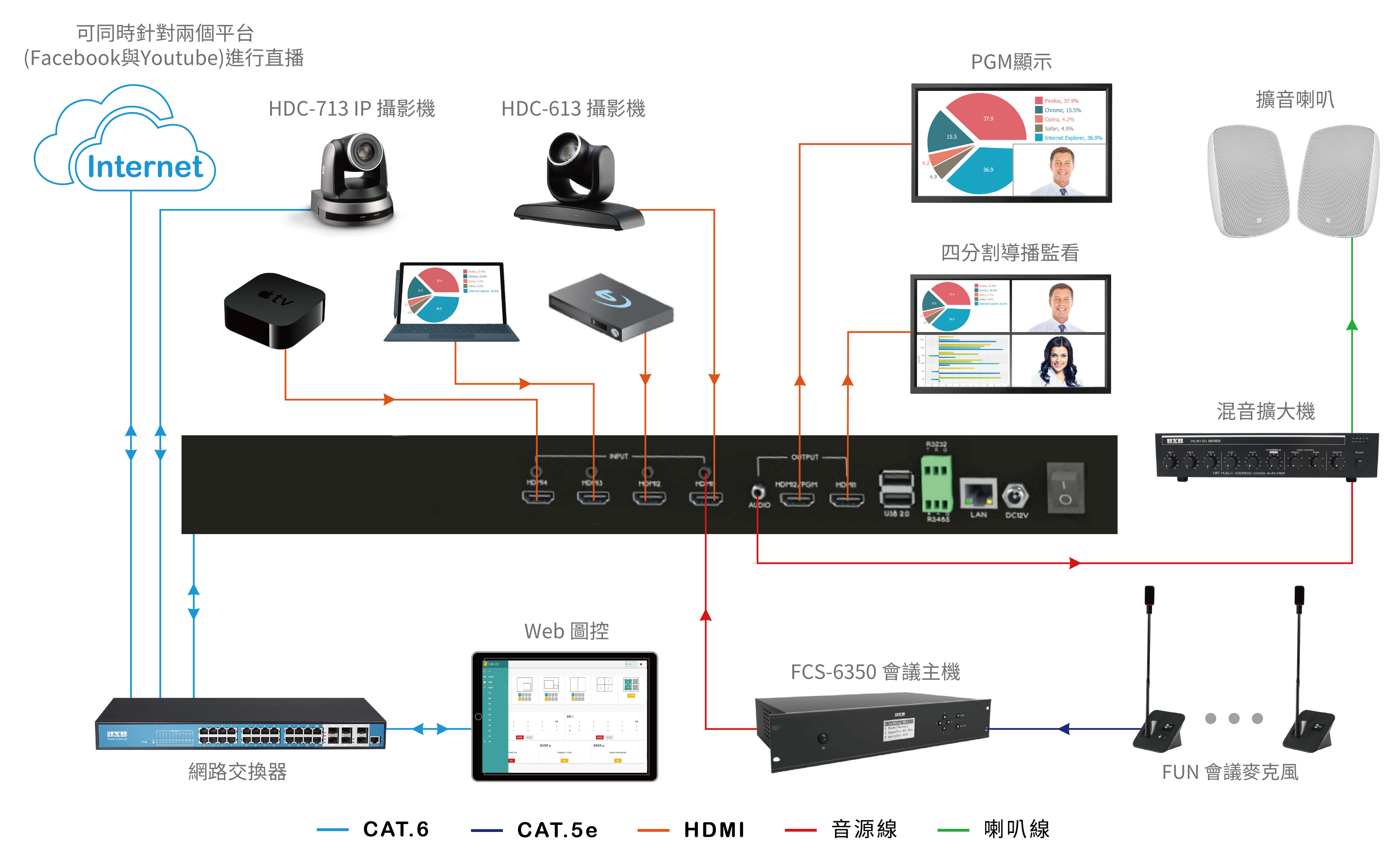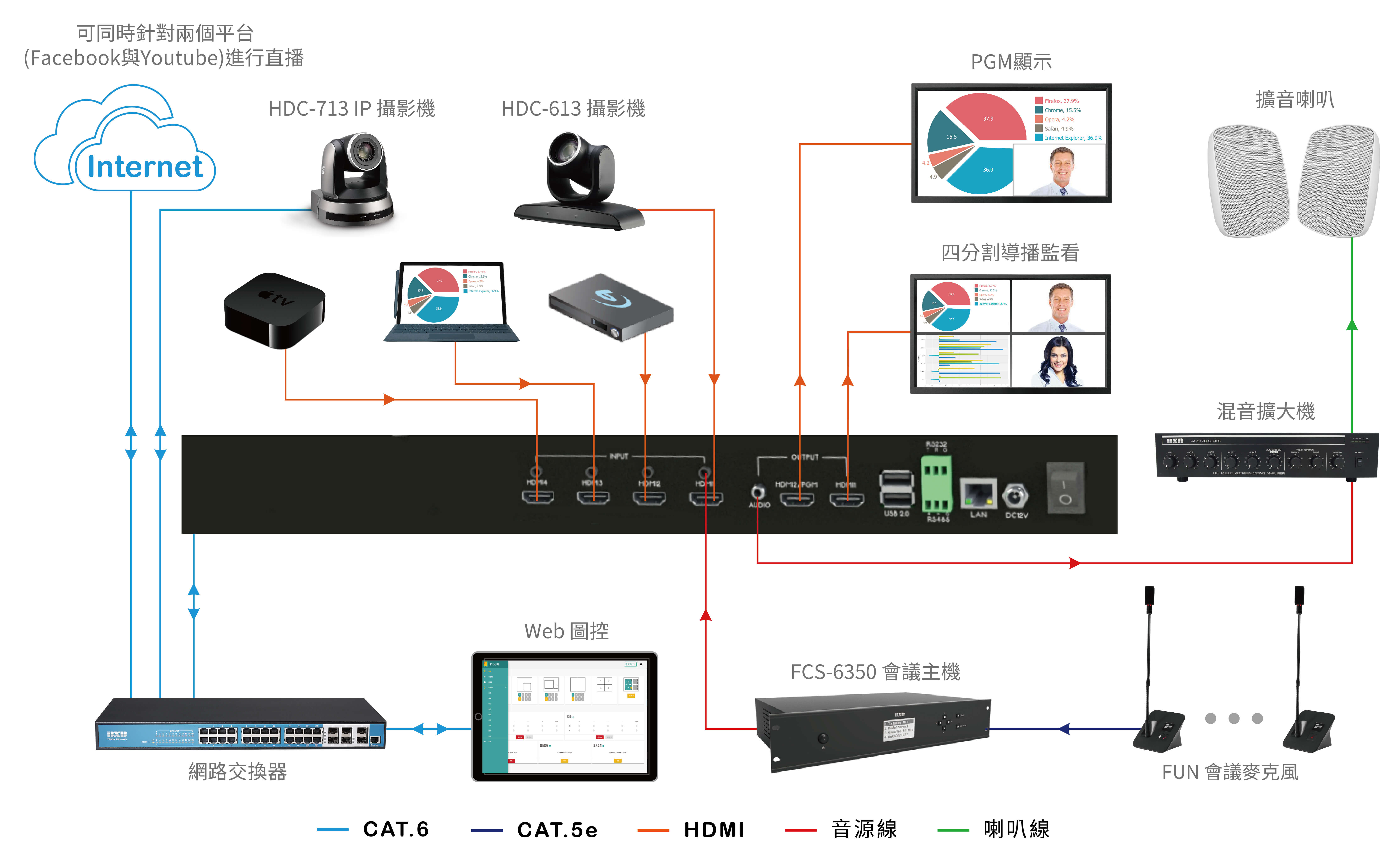 Another highlight is HDS-720 Network AV Controller, supporting quick image auto-tracking. Via the web-browser based interface, it enables the connection with IP cameras and preview of the image, facilitating users configuring the preset points. HDS-720 can save the maximum of 1,010 points (for 1,009 microphone units and HOME point). For the users who get used to the joystick control, HDS-720 enables the connection with RS-485 camera controller and TCP/IP or RS-232 for conferencing MCU connection. It's greatly applicable for meeting rooms, conferencing halls, and lecture rooms.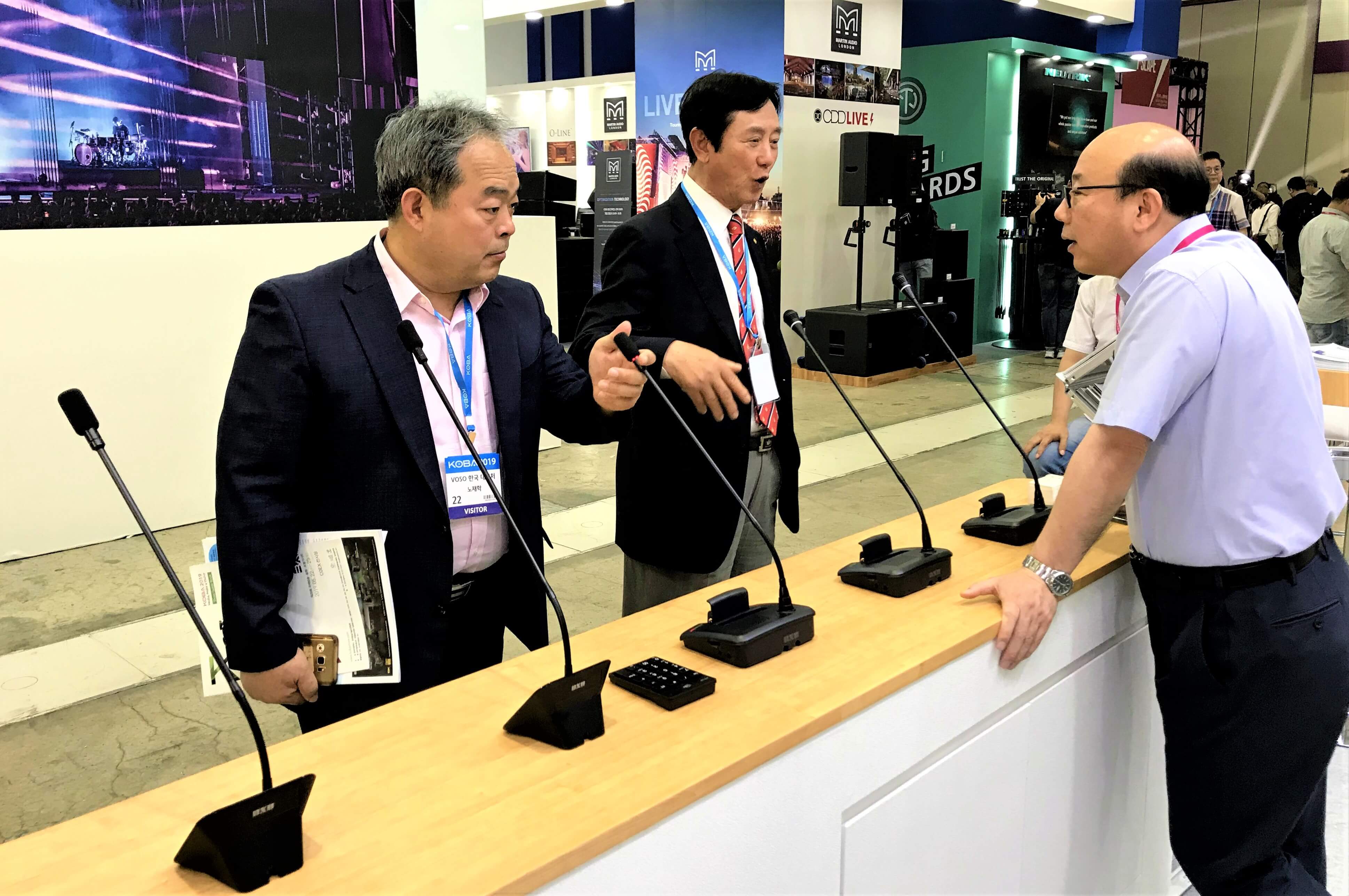 For message announcement, MT-2 Multimedia Schedule is your great choice. Via web-browser based interface, you can preset scheduling for daily routine, weekly schedule, and special events. It supports uploading MP3, MP4, WAV, and the more of the AV files. The equipped HDMI output enables the display of time clock, weather, air quality, schedules, and other information. Moreover, HDS-720 enables the connection with BXB's server to execute earthquake warning and push notification. MT-2 can do more than what you think! (Know more about MT-2)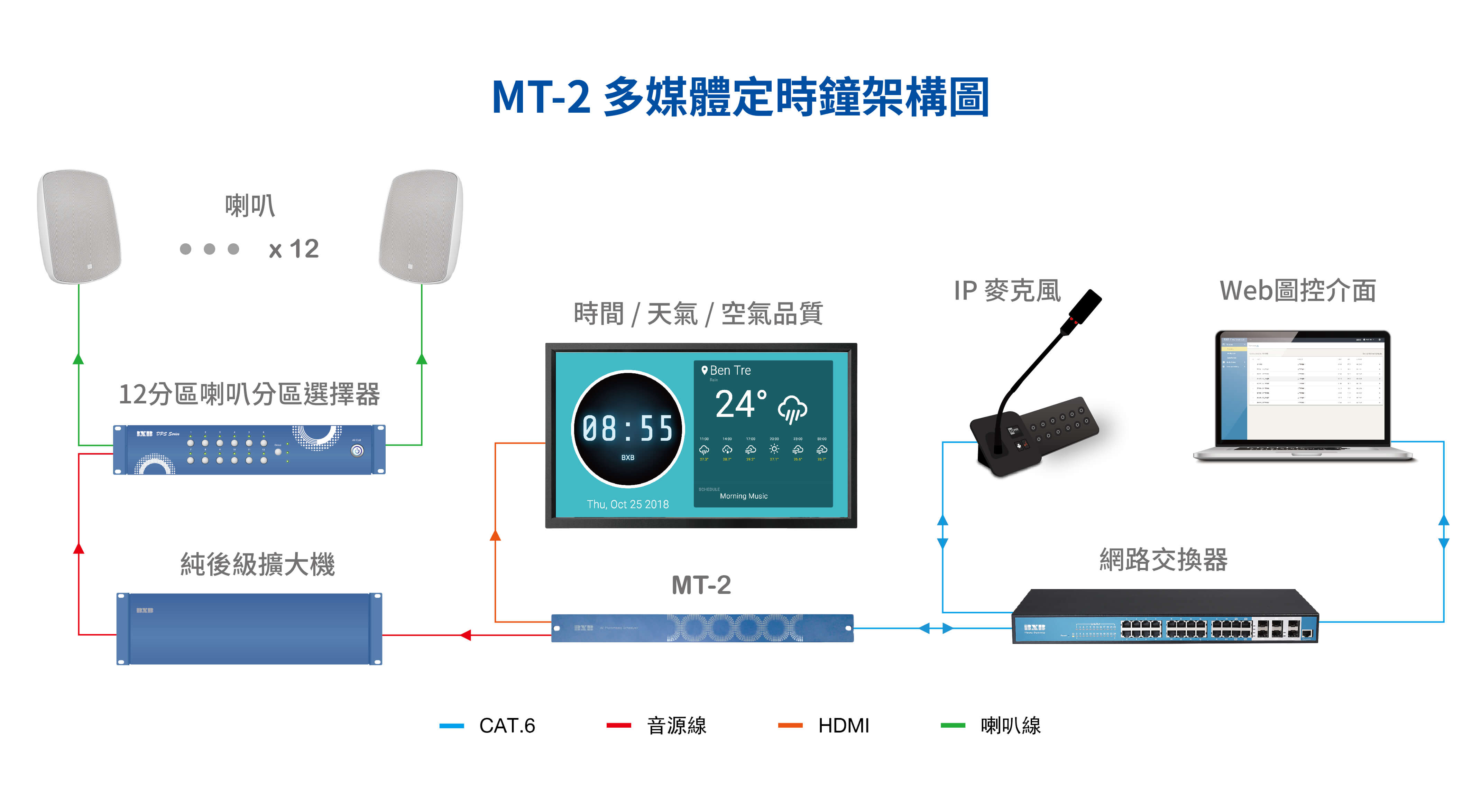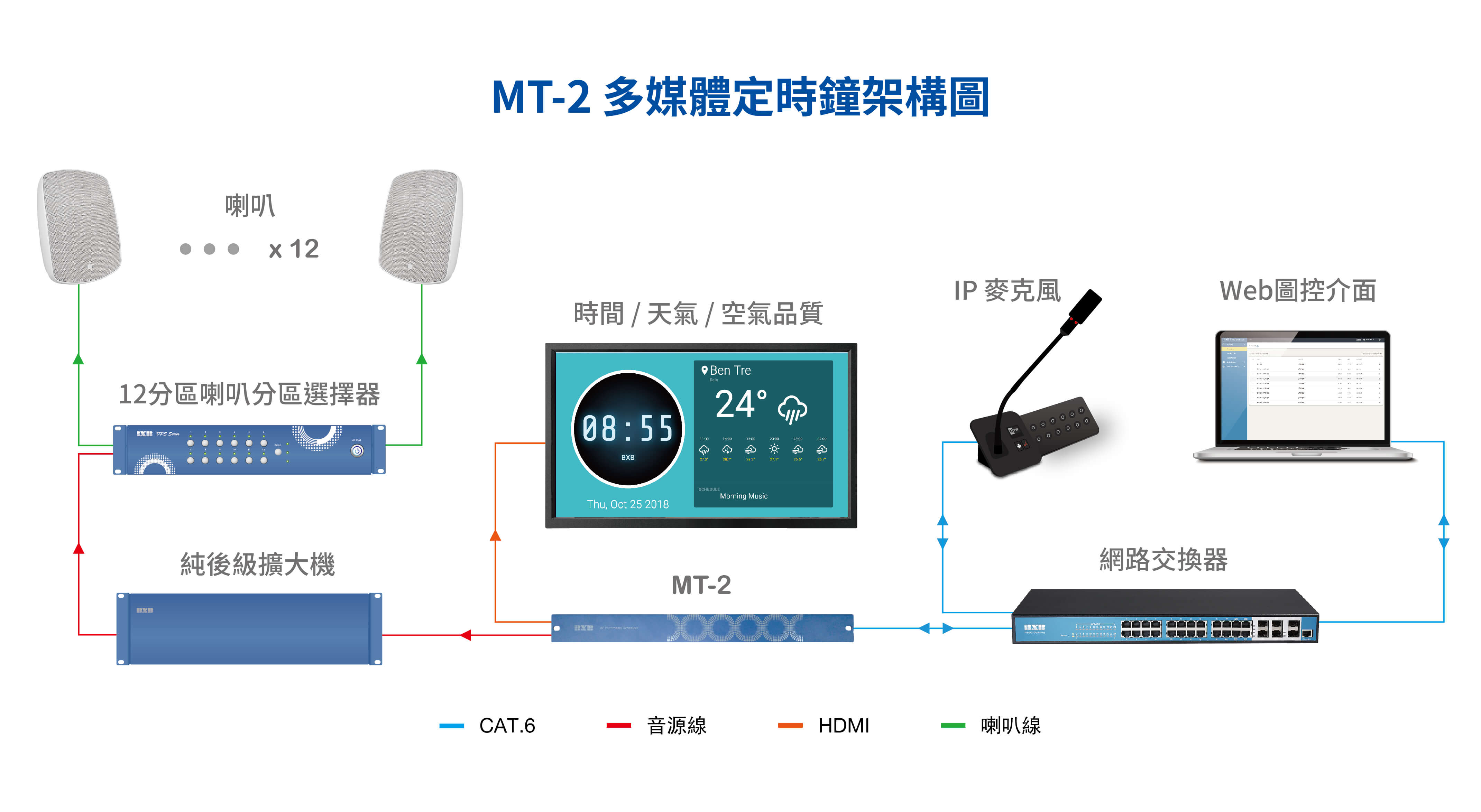 BXB has developed the market in Korea for nearly 20 years. With the dedication of Mr. Kim, Dongkuk Media BXB has held the high market share locally. Thanks again for Dongkuk Media's supports and participation, making the show come to an end successfully! BXB's featured products and new-developed solutions will also be exhibited at infoComm China Beijing, infoComm China Chengdu, and infoComm India.Please stay tuned with our latest news!