(Source: Taiwan Excellence)
    The global brand BXB (TWSE: 7497), the provider of conferencing and PA solution, concentrates on the IoT innovation for smart workplace and smart education these years. This time, BXB won Taiwan Excellence again. HDR-731 Streaming Media Processor and MT-2 Multimedia Scheduler are certified with the judges.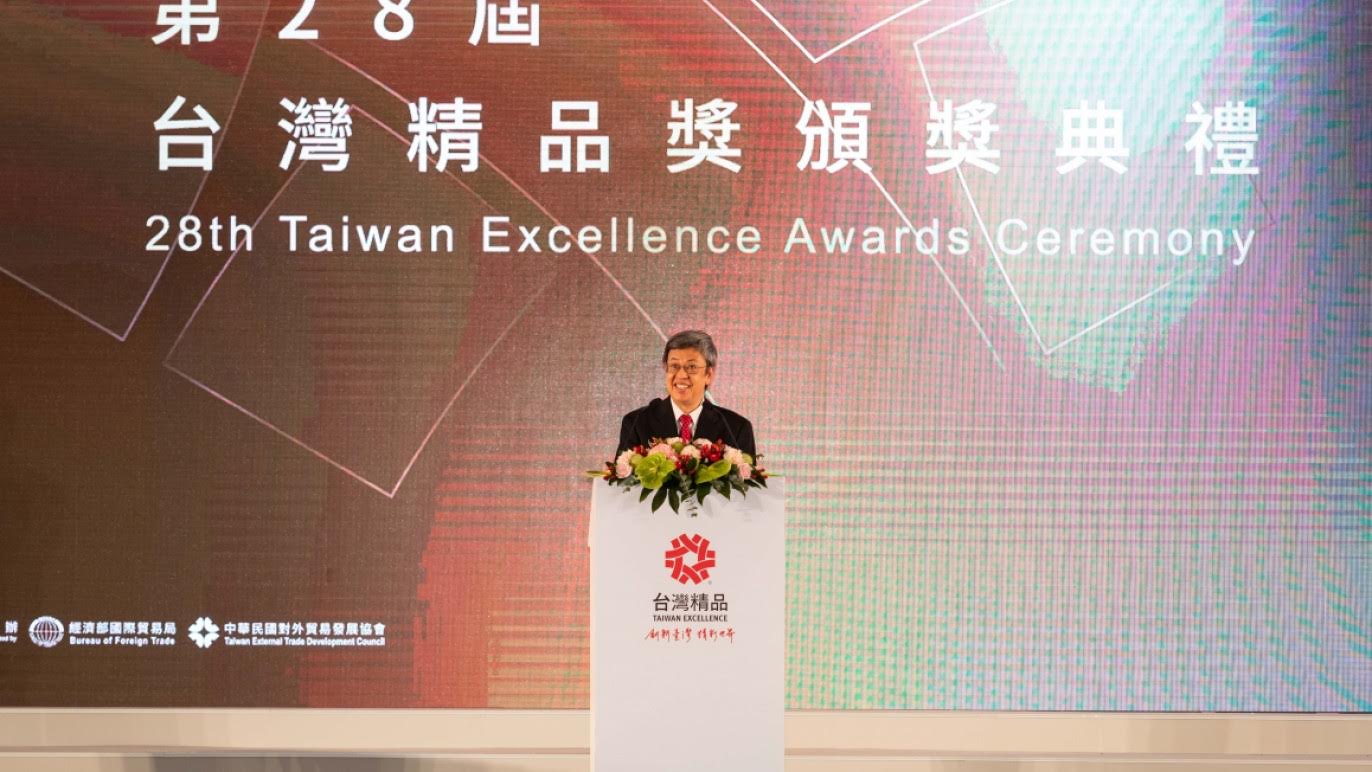 Vice President Chen Chien-jen (Source: Taiwan Excellence)
    Penny Wu, chairman of BXB, expressed that, "We registered two entries and finally both of them won the award. Since 2013, the total of 20 BXB products have certified with Taiwan Excellence Award. We would hold BXB's spirit- Best x Best improving, making breakthrough, and striving for perfection. Thanks again for BXB team's efforts and your support! "
▶ How does BXB's award-winning apply for smart workplace and disaster warning?
    HDR-731 is a streaming media processor for livestreaming, capturing, and video production. It supports 4-CH Full HD video sources. While it's doing recording, the videos can be livestreamed to two platforms such as Youtube and Facebook concurrently. Moreover, HDR-731 supports multi-data storage, seamless switch, audio mixing, layout define, and more functions as the level of a professional video switcher.
    MT-2 is a multimedia scheduler for instantly displaying local time, weather, air quality, earthquake warning, and more environment information. It also helps you announce daily schedule and multimedia messages to the spaces you need. One thing worthy to be mentioned is that, MT-2 is connected with the earthquake warning system of Central Weather Bureau, Taiwan. Before the earthquake actually arrives, MT-2 can announce earthquake warning message to win more time on evacuation and precaution. It's greatly ideal for corporate, school, and factory.
    There're are more than 1000 entries competing for 2020 Taiwan Excellence. The judges strictly evaluate these products with the aspect of application, R&D, design, quality, and MIT standard. Finally, the total of 418 products won the award. We're pleasure to get the award again. BXB would keep striving for perfection and offering more innovative and valuable solutions.